This time we have created a ranking of Abba.
However, we have not included many hit songs.
Most of the famous songs can be found on the best of albums, and I think many people already know them.
So this time, from the perspective of a music fanatic, I've chosen only the hidden gems.
We hope you will enjoy the different charm of Abba.
This blog is an automatic translation of a Japanese blog into English.
Please understand that it may be difficult to read.

No.1「Dancing Queen」(Album:Arrival)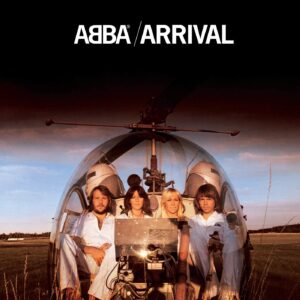 ■Song Title:Dancing Queen
■Album Name:Arrival
■Video link:「Dancing Queen」
However, I can't leave out this song.
The background of this song is as follows.
It was first officially unveiled during the wedding reception of Carl XVI Gustaf and Zilphia Renate Zomarath, who were married on June 18, 1976. The event was broadcast on Swedish national television[2].
At the time, she was facing a lot of criticism because she was from a commoner background and could not speak Swedish.
Ava showed up at the wedding reception as a surprise and sang this song as a new song at that time.
When she heard the song, her nerves eased up.
So, does "Dancing Queen" refer to Queen Zilphia Renate Zomarat, the star of the wedding reception?
The lyrics are based on a 17-year-old girl, so the queen, who was 32 at the time, is not the model for this song.
Nevertheless, this song about a radiant woman was a fitting song to celebrate the queen's new beginning.
No.2「Hole in Your Soul」(Album:ABBA: The Album)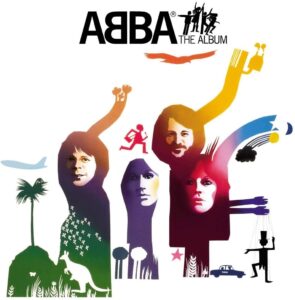 ■Song Title:Hole in Your Soul
■Album Name:ABBA: The Album
■Video link:「Hole in Your Soul」
Here are the members.
Agnetha Fältskog – Lead Vocals, Chorus
Anni-Frid "Frida" Lyngstad – lead vocals, chorus
Björn Ulvaeus – guitar, vocals, chorus
Benny Andersson – Keyboards, Vocals, Chorus
They are a group of two men and two women.
The two men each had their own instrument and wrote lyrics.
The selling point of the group, however, was the gorgeous vocals of the two women.
The twin vocals of the two women are powerful, and their powerful singing is also appealing in this song.
The girls' good looks made them idol-like in popularity.
No.3「Rock Me」(Album:ABBA)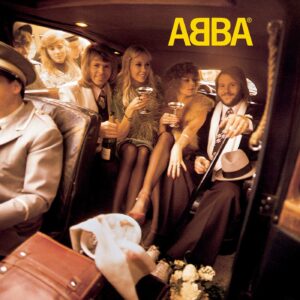 ■Song Title:Rock Me
■Album Name:ABBA
■Video link:「Rock Me」
In their early days, they had some rock-like songs.
The first Album has a song called "Rock'N'Roll Band".
Here's a link to it.
It's power pop like Raspberries.
By the way, the girl in the No.1 song "Dancing Queen" was dancing to rock music.
The song I chose this time, "Rock Me," is also a rock number, as the song title suggests.
If they continue like this, they might have become like Suzi Quatro or Joan Jett.
No.4「Elaine」(Album:Super Trouper)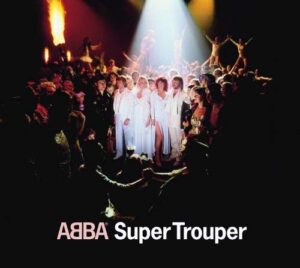 ■Song Title:Elaine
■Album Name:Super Trouper
■Video link:「Elaine」
I have excluded many hit songs from this list.
But that doesn't mean that I don't like them.
Here is a list of hits other than "Dancing Queen".
"Waterloo"
"Mamma Mia!"
"Take A Chance On Me"
"Thank You For The Music"
I'm not a fan of the title track of this album, though.
If you want to listen to popular songs, I recommend the best album called "ABBA Gold: Greatest Hits".
As a music fanatic, I've tried to introduce some of their charms that you can't find in the best album.
For example, this song.
I also like the eleven-pop Abba.
No.5「Two for the Price of One」(Album:The Visitors)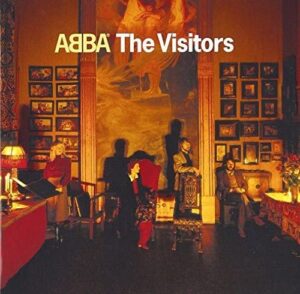 ■Song Title:Two for the Price of One
■Album Name:The Visitors
■Video link:「Two for the Price of One」
This album was released in 1981.
It was their last album.
They were an unusual vocal group, consisting of two couples.
The reason for their dissolution was the breakdown of their relationship.
Agnetta and Bjorn divorced in 1979, and Benny and Frida divorced in 1981.
They did not break up after they stopped selling.
I think I would have liked to have heard their music after this.
No.6「Honey, Honey」(Album:Waterloo)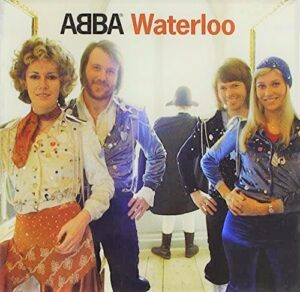 ■Song Title:Honey, Honey
■Album Name:Waterloo
■Video link:「Honey, Honey」
When this Album was released in 1974, it was a breakthrough year for them.
They participated in the Eurovision Song Contest 1974 and won with "Waterloo".
This was the start of their popularity spreading throughout Europe.
This song was the next single released after "Waterloo", but it was not a big hit.
But I like it better than "Waterloo".
Except for "Dancing Queen," I didn't pick up any songs that were hits.
Therefore, there are almost no duplicated songs in "ABBA Gold: Greatest Hits" and "More ABBA Gold: More ABBA Hits".
Of the 39 songs on the above two albums, only "Dancing Queen" and this song are duplicated in this ranking.
No.7「Crazy World」(Album:ABBA)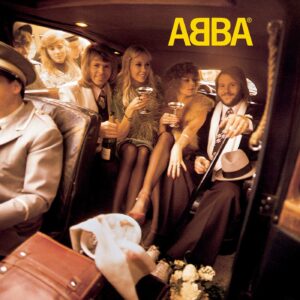 ■Song Title:Crazy World
■Album Name:ABBA
■Video link:「Crazy World」
This is a song with male vocals.
It is sung by Bjorn Wolvers.
In fact, two of the male members have had professional debuts before with Abba.
Benny Andersson was a member of the Hep Stars, a group that is undergoing a remarkable reevaluation in soft rock.
The Hep Stars left behind an album called "It's Been a Long Long Time" which included a cover of The Millennium's "5 A.M.".
On the other hand, Bjorn Wolvers, who sings in this song, had made his solo debut.
After that, Bjorn formed a duo with Benny, and then formed Abba with two women.
Incidentally, the group name ABBA is an acronym for their first names.
No.8「Santa Rosa」(Album:Ring Ring)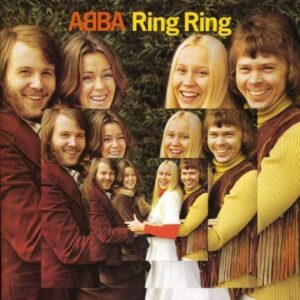 ■Song Title:Santa Rosa
■Album Name:Ring Ring
■Video link:「Santa Rosa」
I'd like to write a little about their alleged dislike of Japan here.
Ava's dislike of Japan is a well-known story among Japanese fans.
So I looked into the cause and found a detailed article.
"What's with the ABBA? Agnetha's hip is the best. "Agnetha's hip is great, but the rest is just two lame guys. Do we really need Bjorn and Benny? It would be better if they weren't there (this is what a famous Japanese composer and DJ said proudly on NHK).

ABBA was written up by the media for things that were different from their answers, and this led to them not wanting to go abroad for concerts.

In particular, when they came to Japan in 1978 and 1980, ABBA got tired of being attacked and treated like idiots by people who said that they could never compete with the Beatles, not to mention the seriousness of the questions and the reactions of critics and other music people.

There were many questions and commentaries as if they were "bringing shame on Japan.

ABBA had been "Japanophile" up to that point, but the way they were treated by the media and critics during these two visits to Japan made them hate Japan completely.
This is quite embarrassing for me as a Japanese.
I think it is natural for people to hate me.
Fortunately, they don't seem to hate Japan anymore.
No.9「As Good as New」(Album:Voulez-Vous)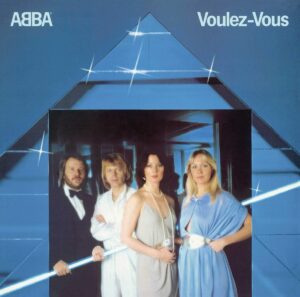 ■Song Title:As Good as New
■Album Name:Voulez-Vous
■Video link:「As Good as New」
They are sometimes categorized as disco in the genre classification.
Dancing Queen" is a disco classic, and this song has a disco feel to it.
Originally, their music had a strong affinity with disco, and they seemed to have adopted it naturally.
Even if they didn't do disco songs, they were selling well enough.
They were at the peak of their career at this time.
Their sales in 1978, the year before this album, were on par with big business.
At the peak of their career in 1978, their total annual income was 16 million dollars (about 3 billion yen [note 1]), and at one time they were earning foreign currency comparable to, or even more than, the Volvo Group, a major car manufacturer also originating from Sweden, and ABBA itself was said to be an "industry.
Gold: Greatest Hits", released more than 10 years after the breakup, has also sold 30 million copies.
No.10「I Still Have Faith in You」(Album:Voyage)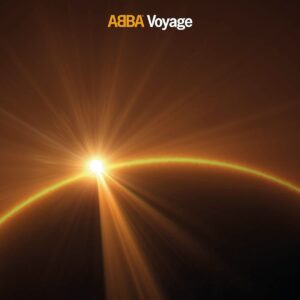 ■Song Title:I Still Have Faith in You
■Album Name:Voyage
■Video link:「I Still Have Faith in You」
They have been in the news a lot since they broke up in 1981.
Erasure's re-evaluation movement and the musical "Mamma Mia! was also very popular.
They also got a lot of respect from the house music scene.
They reunited in 2021 and released a new album for the first time in 40 years.
This song is the first single from that album.
They broke up due to the breakdown of their marriage.
After the breakup, the individual members went through various experiences.
After that they got together as old friends and reunited.
Their music seems to have a universality that transcends the boundaries of mere pop music.