This time we have created a ranking for the United States.
The appeal of this band is the quality of their songs and the beauty of their choruses.
They don't have a flashy appeal, but they have songs that you can keep listening to for a long time.
I recommend them to those who like CSN&Y's "Our House" and Loggins and Messina's "House at Pooh Corner".
This blog is an automatic translation of a Japanese blog into English.
Please understand that it may be difficult to read.

No.1「You Can Do Magic」(Album:View from the Ground)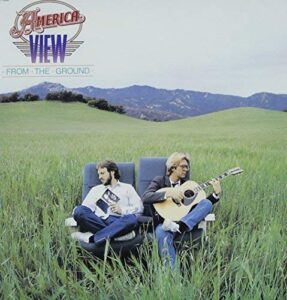 ■Song Title:You Can Do Magic
■Album Name:View from the Ground
■Video link:「You Can Do Magic」
They had many top ten hits in the 1970s.
This song was their only Top Ten hit in the 1980s.
After they had made a name for themselves in the 1970s, their last two albums, "Silent Letter" and "Alibi," slumped to a high of #110 and #142 respectively.
So they made a big decision.
They decided to get an outside writer to contribute a song.
This song was provided by Russ Ballard.
On the performance side, members of TOTO, including Steve Lukather, who was very successful at the time, also participated.
Their persistence paid off, and the song reached #8 on the singles chart.
No.2「Ventura Highway」(Album:Homecoming)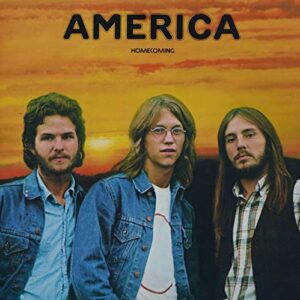 ■Song Title:Ventura Highway
■Album Name:Homecoming
■Video link:「Ventura Highway」
The song that comes to mind as their signature song may vary depending on the age of the listener.
This song has been remarkably reevaluated, and surprisingly, even younger music fans may know it.
Incidentally, the younger generation does not know about the existence of this group itself.
In the 1970s, they had a number of great songs with a modern flair, like this one.
I think this song is timeless and comfortable.
No.3「All Around」(Album:Silent Letter)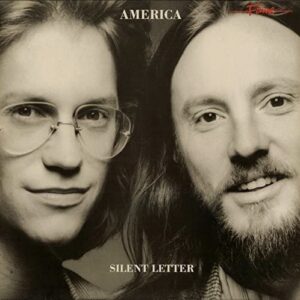 ■Song Title:All Around
■Album Name:Silent Letter
■Video link:「All Around」
I think the fans at the time were surprised by the Album Name.
Their albums used to start with an "H".
Also, before this album, there was a big change directly related to music.
They debuted as a three-piece, but Dan Peek left the band and they became a two-piece starting with this album.
If you look at the album cover, you will see a close-up of the two remaining members.
It's as if they are letting their fans know that they are now a two-piece.
No.4「Early Days」(Album:Lost & Found)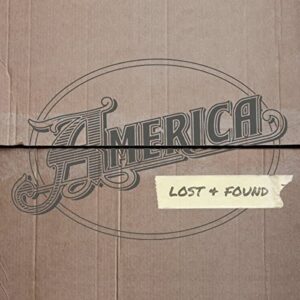 ■Song Title:Early Days
■Album Name:Lost & Found
■Video link:「Early Days」
This album is a collection of unreleased songs.
The label is America Records.
The label is America Records, which I have never heard of before, but from the name, it might be an independent label.
Their songs are full of good melodies, but I don't think they are very commercial.
But at the same time, that's why I like this band.
They have some songs that sell well, like "Sister Golden Hair," but it's not my favorite.
These are the songs I like.
No.5「Tin Man」(Album:Holiday)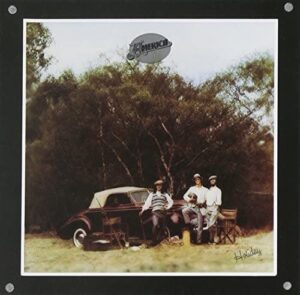 ■Song Title:Tin Man
■Album Name:Holiday
■Video link:「Tin Man」
I wanted to introduce another song from this album called "You", but I couldn't find the video.
This album was produced by George Martin.
George Martin is a famous producer of The Beatles.
The album was produced by George Martin, who is famous for his work as a producer for The Beatles, and may have been trying to do something about the sluggish sales of the previous album "Hat Trick.
After all, just the fact that George Martin produced the album attracted a lot of attention.
As a result, this album was a huge success.
The song reached #4 on the singles chart, "Lonely People" reached #5, and the album reached #3.
No.6「Rainbow Song」(Album:Hat Trick)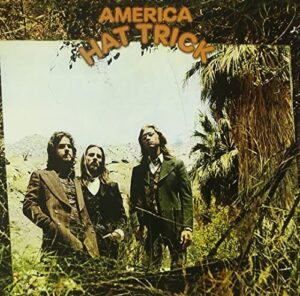 ■Song Title:Rainbow Song
■Album Name:Hat Trick
■Video link:「Rainbow Song」
Many of their best known songs have lyrics written by Gerry Beckley and Dewey Bunnell.
I like Bunnell's lyrics the best.
Bunnell's lyrics seem to be rich in imagery, with just the right amount of storytelling.
This song is "Rainbow Song," which means "song of the rainbow.
The main character of this song is 17 years old, and the lyrics say "Broken Dreams," so he may have experienced a setback.
However, he never gave up hope and is sleeping on the rainbow in the lyrics.
I don't know what it means, but I thought it was poetic and beautiful.
No.7「Don't Let Her Close Your Eyes」(Album:Lost & Found)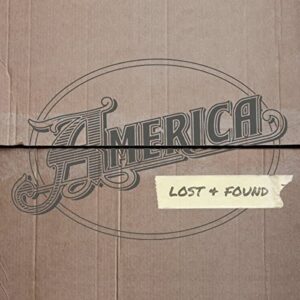 ■Song Title:Don't Let Her Close Your Eyes
■Album Name:Lost & Found
■Video link:「Don't Let Her Close Your Eyes」
I would like to start again with a collection of unreleased songs.
This Album was released in 2015, but most of the songs on it were recorded between 2000 and 2011.
They stopped recording in the studio after 1984's "Perspective".
From then on, they seemed to be mainly active in live performances.
However, around 2005, the wind started to change.
They received respect from young artists of the time, such as Adam Schlesinger of Fountains Of Wayne.
In 2006, he was inducted into the Vocal Group Hall of Fame.
I'm glad that his steady work has paid off.
No.8「A Horse with No Name」(Album:America)
■Song Title:A Horse with No Name
■Album Name:America
■Video link:「A Horse with No Name」
This is their signature song.
When this song was released in 1971, this kind of music was popular, such as Crosby, Stills, Nash & Young.
In fact, when this song was released, it was ridiculed for sounding like Neil Young.
They said that it was not a copy, but the style was too similar.
Banell, who wrote the song, seems to admit that he was inspired by it.
Ironically, the song went on to replace Neil Young's classic "Heart of Gold" as the number one song.
The band was actually formed in London.
They were the sons of US Air Force personnel stationed in London, so they were Americans living in a foreign country.
Perhaps they had a strong longing for their distant homeland, America.
No.9「These Brown Eyes」(Album:Harbor)
■Song Title:These Brown Eyes
■Album Name:Harbor
■Video link:「These Brown Eyes」
They are approaching surf culture with this album.
In fact, this album was recorded in Hawaii.
The album's name and cover are also like that, but the songs are more like those that surfers would like.
Also, after this album, Dan Peek left the band.
This song was written by Dan.
After that, the group continued without Dan, but in the late 1980s, they lost their contract with the record company.
There were several offers to give them a chance to record if they would let Dan back in and return to the trio.
However, the two rejected the offers and chose to work as a two-piece.
Dan, on the other hand, wanted to return to the group and said in an interview in 1985 that he wanted to work with them again.
That hope was not fulfilled and Dan passed away in 2011 at the age of 60.
I feel sorry for him, but I guess it was inevitable since Dan had some problems with his medication.
No.10「Watership Down」(Album:Hideaway)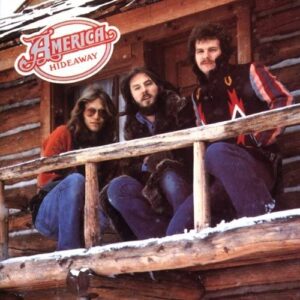 ■Song Title:Watership Down
■Album Name:Hideaway
■Video link:「Watership Down」
Their appeal is their harmonies.
In addition, at that time, they had a producer named George Martin who was excellent at arranging.
You can taste the magic of that combination in this song.
This song was written by Dewey Bunnell, a mainstay of the band along with Bunnell.
Incidentally, this song has not been single cut.
Throughout the ranking, there are 4 songs out of 10 that have not been single cut.
It may be difficult for people to understand the appeal of this group only from their best albums.