In this issue, we have created a ranking of Black Uhuru.
They started with roots reggae and then moved on to a more new wave sound.
I think that period is the most exciting for me.
This group may be more acceptable to rock fans.
I hope that reggae fans as well as rock fans will listen to this album.
This blog is an automatic translation of a Japanese blog into English.
Please understand that it may be difficult to read.

No.1「Black Uhuru Anthem」(Album:Anthem)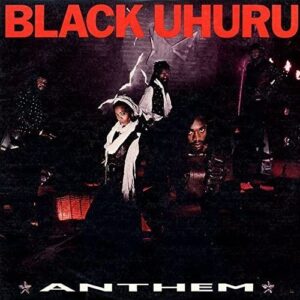 ■Song Title:Black Uhuru Anthem
■Album Name:Anthem
■Video link:「Black Uhuru Anthem」
The group's trilogy of "Red," "Chill Out," and "Anthem" is said to be their heyday.
This album, in particular, won the Grammy Award for Best Reggae Album.
However, their signature singer, Michael Rose, left the band after this album.
The reason for his departure seems to be the deterioration of his relationship with Derrick "Duckie" Simpson.
However, I suspect that there were also musical reasons.
If you listen to Michael's first solo album "Proud", you will hear that he has changed his music style to more HOUSE and HIPHOP.
On the other hand, Black Uhuru has also changed his musical style, but his direction is different from Michael's.
No.2「Sistren」(Album:Red)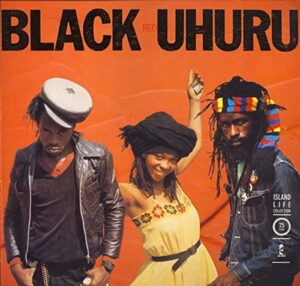 ■Song Title:Sistren
■Album Name:Red
■Video link:「Sistren」
It's not often talked about, but I love this song.
The charm of this song is its rhythm.
The rhythm is provided by two members of Sly and Robbie, who were active beyond the scope of reggae at the time.
Drums: Sly Dunbar
Bass: Robbie Shakespeare
Rhythm plays a major role in this song, and Robbie's bass is especially active.
Robbie's bass is particularly active, weaving in and out of chopper-like phrases.
Sly Damper on drums is wonderful, and the occasional dub treatment is thrilling.
No.3「I Create」(Album:Positive)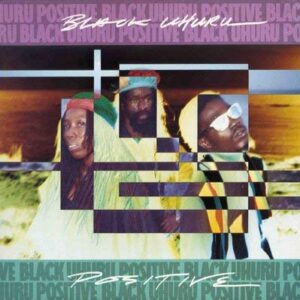 ■Song Title:I Create
■Album Name:Positive
■Video link:「I Create」
This was a time of transition for them.
Michael Rose left the band after the last two albums, and Puma Jones left after the last album, citing illness.
Michael's place was filled by Junior Reid and Puma Jones' by Olafunke.
Junior Reid is a good choice to replace Michael in terms of ability.
Puma Jones was a lovely woman, but she was not the type to do solo vocals.
In this respect, Olafunke is someone who can sing solo.
Their last album, "Brutal", included the hit song "Great Train Robbery", so it wasn't too bad.
But I prefer this one, which brings back the roots color.
No.4「Sponji Reggae」(Album:Red)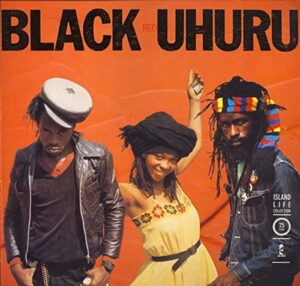 ■Song Title:Sponji Reggae
■Album Name:Red
■Video link:「Sponji Reggae」
First of all, I couldn't figure out what the Song Title "Sponge Reggae" was referring to, even after reading the lyrics.
Some people say it is a criticism of the reggae scene of the time.
The band is popular among reggae fans, but is also highly regarded by rock listeners.
They originally started out with hardcore roots reggae.
You can hear a more rootsy sound on the early "Black Sounds of Freedom" and "Guess Who's Coming To Dinner".
From my experience, I have found that not many rock listeners like conscious roots reggae.
However, they were a roots reggae band that could be easily accepted by rock fans.

No.5「Right Stuff」(Album:Chill Out)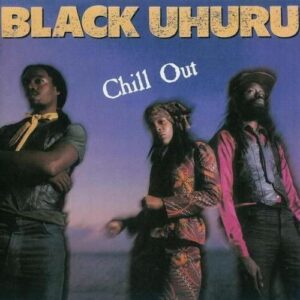 ■Song Title:Right Stuff
■Album Name:Chill Out
■Video link:「Right Stuff」
This song can be described as new wave funk.
The vocoder like Midnight Star is very effective.
This album has a particularly strong new wave flavor, and many of the songs are a little different from ordinary reggae.
Despite the album's title, "Chill Out," it may be an exciting album.
For that reason, it seems to be difficult for fans of traditional reggae to accept it.
Later, I will introduce another song from this album, the title track.
If you like those two songs, please check out the whole album.
No.6「Vampire」(Album:Sinsemilla)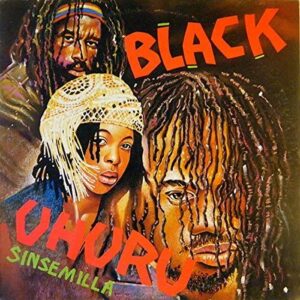 ■Song Title:Vampire
■Album Name:Sinsemilla
■Video link:「Vampire」
This album was released from Island Records in 1980.
At the time, Bob Marley, who also belonged to Island Records, was gaining worldwide popularity.
Island was trying to discover new reggae stars, and they were expected to be the candidates.
They lived up to the expectations and produced a great album.
I don't like the synth drums on this one, so that's a minus.
Aside from this song, I also recommend the following
By the way, "Sinsemilla" means "highly hypnotic marijuana".
Perhaps that's why the three men in the jacket look a little sleepy.
No.7「Chill Out」(Album:Chill Out)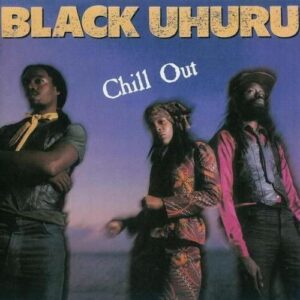 ■Song Title:Chill Out
■Album Name:Chill Out
■Video link:「Chill Out」
This song may not be a typical reggae rhythm either.
Reggae music has many things to listen to, such as deep vocals, choruses, and dubs.
However, the most appealing aspect is the rhythm.
There are common reggae rhythms, but not all of them are the same.
If you listen to a dance hall reggae song, it's a whole different world.
This song has a pleasant bass.
No.8「Elements」(Album:Anthem)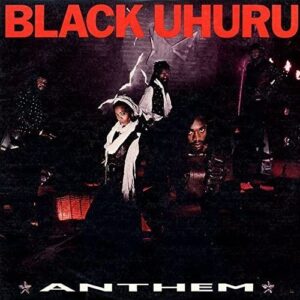 ■Song Title:Elements
■Album Name:Anthem
■Video link:「Elements」
When I talk with core reggae fans, I sometimes feel that they like the values of reggae music.
I think that reggae is a very human music.
If you read reggae lyrics, you will find that many of them say that we are being oppressed under the Babylonian system.
They are often appealing to break through that control.
By the way, the word "Uhuru" in "Black Uhuru" means "freedom" in Swahili.
No.9「Youth of Eglington」(Album:Red)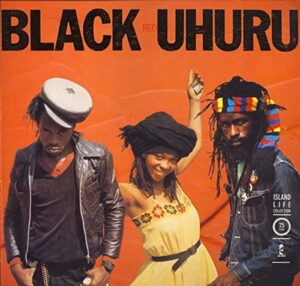 ■Song Title:Youth of Eglington
■Album Name:Red
■Video link:「Youth of Eglington」
This album was ranked #23 on RollingStone magazine's list of the 100 greatest albums of the 1980s.
I'll just post links to the songs that I couldn't introduce to you.
This song is one of their most likely to work in a dancehall.
For many years I thought that Eglington in this song was Duke Ellington.
But when I looked at the spelling just now, I realized that it is spelled differently.
Eglington" in this song is the name of a city, and the song is about the harshness of living there.
No.10「What Is Life?」(Album:Anthem)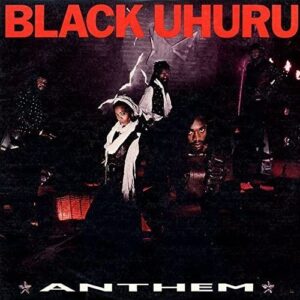 ■Song Title:What Is Life?
■Album Name:Anthem
■Video link:「What Is Life?」
Now lastly, I would like to mention Puma Jones.
Derrick Simpson and Michael Rose are Jamaicans, but she is an American.
She was born in the United States and graduated from Columbia University.
She was born in the U.S. and graduated from Columbia University, which is ranked 16th in the world university rankings, so you could say she is an elite.
She has a master's degree, so she could have been a professor if she had gone on to a doctoral program.
However, she chose the path of a social worker.
She then decided to move to Jamaica to discover her roots.
There she joined the Black Uhuru.
However, she was diagnosed with breast cancer before the recording of "Positive" and left the group.
She died in 1990 at the young age of 36.
This song asks the question, "What is life?