This time, I created a ranking of Chick Corea.
He challenged different kinds of music as his curiosity took him.
The songs I have introduced are also rich in variety.
The following songs are not included in this list because we are planning to make a separate ranking for them.
Return to Forever
Duo with Gary Burton
This time, the tunes change rapidly, but all of them are great performances.
This blog is an automatic translation of a Japanese blog into English.
Please understand that it may be difficult to read.

No.1「Love Castle」(Album:My Spanish Heart)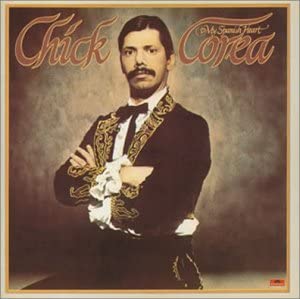 ■Song Title:Love Castle
■Album Name:My Spanish Heart
■Video link:「Love Castle」
Jazz is originally black music, so there may still be a strong sense of value that it must have blackness.
But Chick Corea's music has no blackness.
Instead, he has a rich romanticism.
The following masterpieces, called the "Fantasy Trilogy," are a good example of this.
The Leprechaun
My Spanish Heart
The Mad Hatter
These works are attractive for their fantasy that makes you forget the real world.
I think this album is the best of them all.
Chick was born in the U.S., but he has Italian and Spanish ancestry.
In this album, he focuses on his roots in Spanish music.
No.2「Matrix」(Album:Now He Sings, Now He Sobs)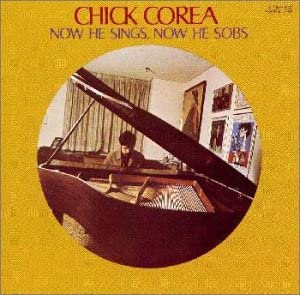 ■Song Title:Matrix
■Album Name:Now He Sings, Now He Sobs
■Video link:「Matrix」
This is his second album, released in 1968, and is where his fame began.
Here are the members
Miroslav Vitous: Bass
Roy Haynes: drums
This is a piano trio, but it is not background music.
Even so, I think it's easier to listen to than the popular "A.R.C." of later years.
Steps – What Was" is almost as good, but it's over 13 minutes long, so I decided to introduce the shorter version here.
Chick's sharp-edged piano is very cool.
No.3「Sicily」(Album:Friends)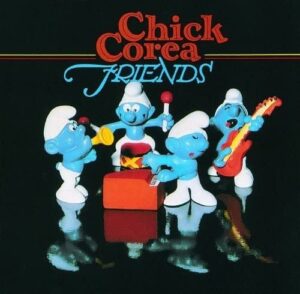 ■Song Title:Sicily
■Album Name:Friends
■Video link:「Sicily」
This album is not his masterpiece.
But it is loved by Chick fans.
The biggest contributor to this song is Joe Farrell on flute.
Also, Eddie Gómez's bass sings well from the introduction.
On drums is Steve Gadd, the man most associated with Chick.
Chick seems to use a variety of bass players depending on the song or album.
On the other hand, for the drums, he seems to have focused on Gatt.
After listening to Chick's music again this time, I found out what Chick likes in a drummer.
Tight and sharp may be his preference.
In other words, gut-like drums are probably his favorite.
Steve Gadd's drumming on this song is wonderful, and the moment when the hi-hat comes in at 4:47 is thrilling.
No.4「The Mad Hatter Rhapsody」(Album:The Mad Hatter)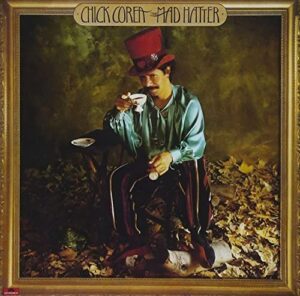 ■Song Title:The Mad Hatter Rhapsody
■Album Name:The Mad Hatter
■Video link:「The Mad Hatter Rhapsody」
This album is a concept album based on Lewis Carroll's "Alice in Wonderland".
Chick plays the hatter.
The highlight of this song is the collaboration between Chick Corea and Herbie Hancock.
First, at 1:00, Chick plays a solo on a mini-moog.
Then, at 4:02, Herbie's Fender Rhodes begins.
I've never heard Herbie play in such a paradisiacal way.
It gets even more exciting at 7:37.
Then, at 9:11, Chick Corea's wife, Gayle Moran, ends the song.
No.5「Nite Sprite」(Album:The Leprechaun)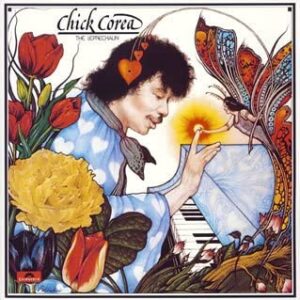 ■Song Title:Nite Sprite
■Album Name:The Leprechaun
■Video link:「Nite Sprite」
At first, Chick was not interested in playing the electric piano.
He was told to play by Miles Davis, and he started playing the electric piano reluctantly.
This album is based on the theme of Irish fairies.
The highlight of this song is Steve Gadd's drumming.
It's like a martial art.
Gatt is the star of this song.
In fact, Chick can also play the drums, and in fact, there is a song on the "Three Quartets" album where Chick plays the drums.
He seems to trust Gatt a lot, and Gatt plays drums on many of his solo albums.
Chick's performance from 2:16 is also wonderful.
No.6「El Bozo (Pt. 3)」(Album:My Spanish Heart)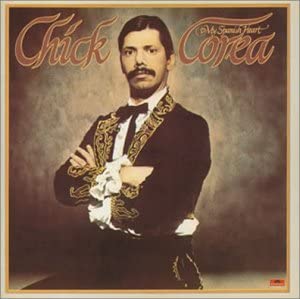 ■Song Title:El Bozo (Pt. 3)
■Album Name:My Spanish Heart
■Video link:「El Bozo (Pt. 3)」
Chick's music has the power to evoke images.
This characteristic is best expressed in the "Fantasy Trilogy" that I mentioned earlier.
In this album, "Love Castle" and "Armando's Rhumba" are the most famous.
As for "Armando's Rhumba," I'll just post a link to it.
Chick Corea – Armando's Rhumba
This time I chose "El Bozo (Pt. 3)", which makes me feel like I'm watching a movie.
No.7「Fickle Funk」(Album:Secret Agent)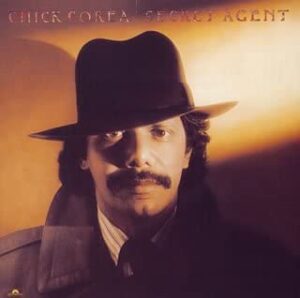 ■Song Title:Fickle Funk
■Album Name:Secret Agent
■Video link:「Fickle Funk」
This album was much talked about because of Bunny Brunel's participation.
Bunny was a bassist who was compared to Jaco Pastorius at the time.
His bass is of the Jaco type.
Like Jaco, he plays a fretless bass, but those who want to play freely may choose to play fretless.
Bunny's unconventional bass adds an exciting spice to this song.
Tom Brechtlein, the drummer, also plays tight, similar to a gut.
This album also features Allen Vizzutti on trumpet, which is unusual for Chick.
No.8「After Noon Song」(Album:Piano Improvisations Vol. 2)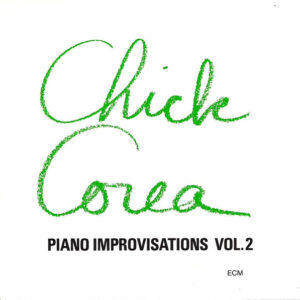 ■Song Title:After Noon Song
■Album Name:Piano Improvisations Vol. 2
■Spotifyリンク:「After Noon Song」
It is the counterpart to "Noon Song" from "Piano Improvisations Vol. 1", and both are very good.
There are no Youtube videos of "Noon Song" and "After Noon Song".
Noon Song" and "After Noon Song" do not have Youtube videos, but are the only ones in this ranking, with Open Spotify links instead.
This one was released in 1971 on ECM Records.
Most of the songs on Chick's Album were written by him, and all but two of the songs on this album are originals.
The songs he wrote, such as "Spain" and "La Fiesta," are still played by many people today.
I would like to introduce one more famous song he wrote.
This is a song from the hidden masterpiece "Inner Space.
This is the famous song "Sweet Rain" by Stan Getz.
No.9「Samba L.A.」(Album:Tap Step)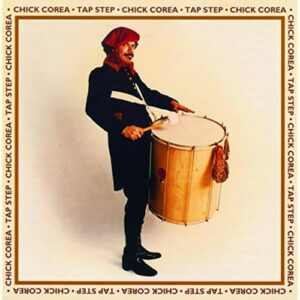 ■Song Title:Samba L.A.
■Album Name:Tap Step
■Video link:「Samba L.A.」
I heard that he has lost his reputation for taking up different kinds of music.
In his early years, he dabbled in free jazz, played Latin and hard rock with Return to Forever, straight jazz with Roy Haynes and others, an aesthetic duo with Gary Burton, and even played classical music with orchestras. However, Chick's melodies have a consistent and unique sound, which has been the secret of his popularity over the years.
This song features the samba of Brazilian music.
It may not be to the taste of serious jazz fans, but I love it.
This is the only samba song I have ever heard, though.
When the female chorus comes in at 55 seconds, I feel like I'm listening to Sergio Mendes.
I appreciate the diversity of the tics.
No.10「Spain」(Album:Chick Corea Akoustic Band)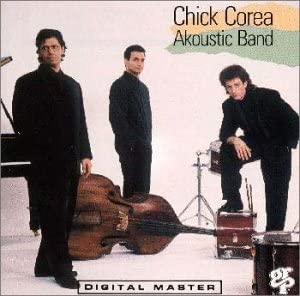 ■Song Title:Spain
■Album Name:Chick Corea Akoustic Band
■Video link:「Spain」
This song is one of the most famous songs he ever wrote.
With an acoustic piano trio, it may have been inspired by Keith Jarrett's Standards.
Chick's piano seems to be playing with confidence, probably because it is his signature song.
However, what I think is the best part of this song is John Patitucci's bass solo.
Listen to it, especially at 6:26.
It's a brief but heart-wrenching and frantic performance.
This album won two Grammy Awards.
The year before this, they released a masterpiece called "Eye of the Beholder".
Although he has released many good albums since then, the period from his debut to around this time may be considered as his prime.