In this issue, we have created a ranking of Clammbon.
They are a band with a soft image of Ikuko Harada and outstanding performance skills.
I have selected songs that are relatively easy to listen to.
Please enjoy their magical pop charm.
Please understand that it may be difficult to read.
No.1「サラウンド」(Album:ドラマチック)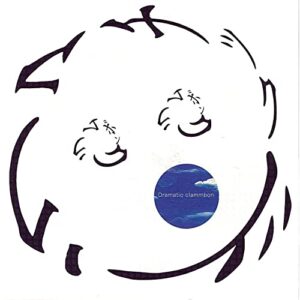 ■Song Title:サラウンド
■Album Name:ドラマチック
■Video link:「サラウンド」
This song was used in a commercial for Vodafone, a cell phone company.
That commercial starts at 6:56, so please watch it if you are interested.
You can see that there was quite a lot of anticipation at the time.
Now, this song became a hot topic because it was produced by Seiji Kameda, who is known for his work with Ringo Shiina.
The song was produced by Seiji Kameda, who is known for his work with Ringo Shiina, and due to this, it reached a record high of #18 on the Oricon charts.
However, they have since changed their style to a more experimental one.
This is a great song from the time when they were closest to JPOP.
No.2「adolescence」(Album:id)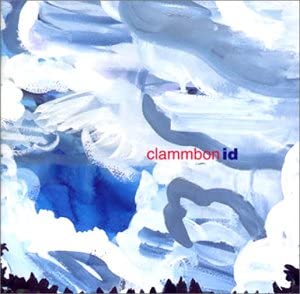 ■Song Title:adolescence
■Album Name:id
■Video link:「adolescence」
This is the next song from the #1 Album "ドラマチック".
They became well known with their previous album, but they changed the course with this next album.
Adam Pearce and Andy Chase are on board as co-producers.
Adam Pearce is from The Dylan Group and Mice Parade.
Andy Chase is a member of Tahiti 80.
The minimalist acoustic guitar loops in this song are a very acoustic approach of that era.
Daisuke Ito, who plays the drums, really comes into his own on songs like this.
When I look at their performance, I feel that they are not rock musicians but jazz musicians.
In particular, Daisuke Ito's drumming may be a little closer to the jazz musicians from Berkeley after 2000.
I also recommend the song "ロッククライミング" from this album.
No.3「Rough & Laugh」(Album:triology)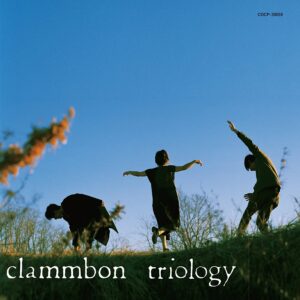 ■Song Title:Rough & Laugh
■Album Name:triology
■Video link:「Rough & Laugh」
I don't really listen to "てん 、" "Musical" and "2010" all that often.
There are songs that I think are good to listen to.
But I don't feel like I can listen to them casually.
This album, however, has a pop style that I haven't heard in a while.
The other song, "Re-ある鼓動" is also wonderful and has a good balance between experimental and pop.
They basically have Ikuko Harada writing the lyrics, Mito composing, and the three of them arranging.
Just when I thought Mito wouldn't write pop songs anymore, he released this pop song.

No.4「Our Songs」(Album:JP)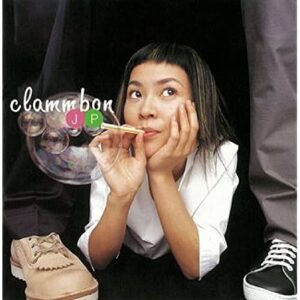 ■Song Title:Our Songs
■Album Name:JP
■Video link:「Our Songs」
They are a trio.
Let me introduce the members.
Ikuko Harada: piano, vocals
Mito: Bass
Daisuke Ito: drums
The basic composition is a guitar-less piano trio, although guitars are sometimes added.
The two men play rhythm, and Ikuko Harada plays piano and sings.
In this song, Ikuko Harada also plays an active role in piano and vocals.
The way the drums come in at 14 seconds, and the bass playing that starts after that is really great.
The chorus at 1:28 is also worth listening to.
No.5「yet」(Album:triology)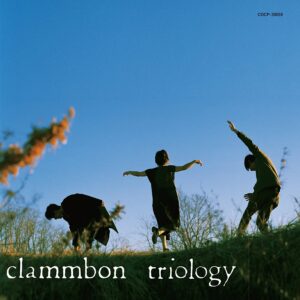 ■Song Title:yet
■Album Name:triology
■Video link:「yet」
※This is not the Album version.
Because of their individual abilities, they are also active outside of clammbon.
Mito has written songs for a variety of people, and Daisuke Ito has been a drummer in several bands.
Ikuko Harada has released a solo album.
All three of them are capable of being active in both Clambon and as individuals.
Still, it might be nice to have a place to return to.
This album was released in 2015, a gap of five years between the last album and this one.
This song is a string version with a different arrangement from the same song on the album.
I think this one is better done.
No.6「Re-雲ゆき」(Album:Re-clammbon)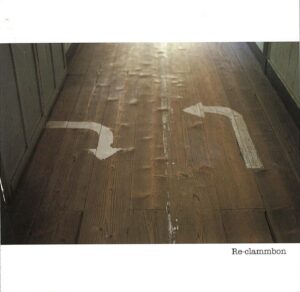 ■Song Title:Re-雲ゆき
■Album Name:Re-clammbon
■Video link:「Re-雲ゆき」
This song is well known to fans.
I thought it was a single cut because it was included in the best-of album called "クラムボン・ベスト".
However, looking at the discography, it seems that it is not a single song.
The original song "雲ゆき" is on the album "JP", but this time I'd like to focus on the other version, "Re-雲ゆき".
They got their breakthrough with their last album "ドラマチック".
This album, released after that, had a completely different style.
Electronics and acoustic approaches are more prominent.
I have an ambivalent feeling about this period of their work.
I like the sound, but I feel that the songs have lost their familiarity.
In this respect, this song, a re-arrangement of an early song, seems to have the best of both worlds.
No.7「シカゴ」(Album:まちわび まちさび)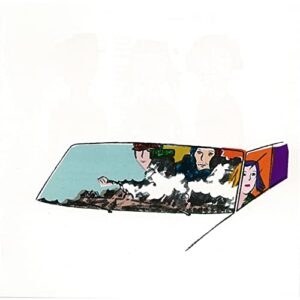 ■Song Title:シカゴ
■Album Name:まちわび まちさび
■Video link:「シカゴ」
This is one of the most famous songs from the early days of the band.
The album includes a slower version called "シカゴ(病み上がり)".
There is also a CD with the single version of "シカゴ" as a bonus track, so if you are planning to buy it, please check it out beforehand.
The two songs are completely different in tone, but both are excellent.
I can't figure out why both songs are called "シカゴ(Chicago)" from the lyrics, though.
Incidentally, the name of the band "Clammbon" comes from a mysterious creature in Kenji Miyazawa's novel "Yamanashi".
No.8「はなれ ばなれ」(Album:JP)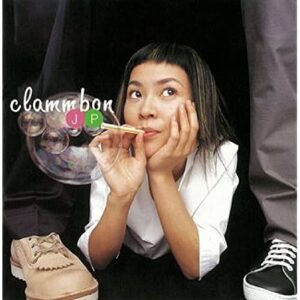 ■Song Title:はなれ ばなれ
■Album Name:JP
■Video link:「はなれ ばなれ」
The following is a quote from the story of their formation.
Three members who were attending Shobi Music College's Jazz Department[2] temporarily formed the original Clammbon band to perform Carole King's You've Got a Friend at an in-class concert.
The group was formed in 1995 and debuted with this single in 1999.
From the time of their debut, they seemed to have attracted attention from people with a high level of information sensitivity.
The following people came to their live performances at that time.
The audience included Tei Toi, Hiroshi Takano, and Takaki Horigome of Kyringe.
But still, this debut single is a good one.
From the intro, I could already feel that it would be a good song.
After that, Ikuko Harada's scatting starts, and you can tell that she has already established her vocal style.
No.9「波よせて」(Album:LOVER ALBUM)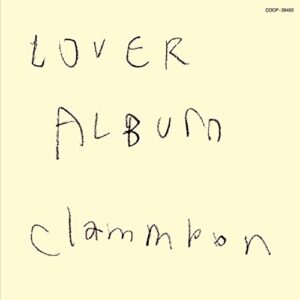 ■Song Title:波よせて
■Album Name:LOVER ALBUM
■Video link:「波よせて」
This album is a cover album.
It features "サマーヌード" by the Shinshin Brothers, "ナイトクルージング" by the Fishmans, and "以心電信-You've Got To Help Yourself-" by YMO.
The song I introduced here, "波よせて" is a cover by Small Circle of Friends.
This song in particular is so typical of Clammbon that you would think it was really a cover.
The original song is also great, so here's a link to it.
Small Circle of Friends – 波よせて
The Clammbon version features a duet by Ikuko Harada and Mito.
No.10「tourist on the 未来'n」(Album:imagination)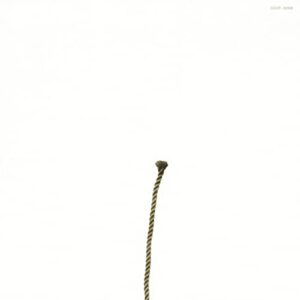 ■Song Title:tourist on the 未来'n
■Album Name:imagination
■Video link:「tourist on the 未来'n」
These are the songs from the period I mentioned earlier that I don't listen to much.
However, there are many good songs.
In this album, I also recommend "Don't you know" and the following songs.
The lyrics of this song end with the following
Happiness in a phrase
It's okay to be scared of us
Soon, the next tail lamp
Connecting messages, the past and the future, the changing world, connecting
The lyrics remain positive.
I think this positive message is one of their charms.