This time, I created a ranking of Fuji Fabric.
I limited my selection to the Masahiko Shimura era.
He is not a dexterous singer.
But he can sing songs that touch your heart.
Please listen to his naive and pure songs.
This blog is an automatic translation of a Japanese blog into English.
Please understand that it may be difficult to read.
No.1「若者のすべて」(Album:TEENAGER)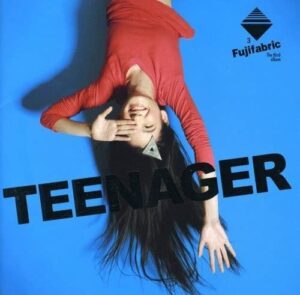 ■Song Title:若者のすべて
■Album Name:TEENAGER
■Video link:「若者のすべて」
This is the band's signature song.
Masahiko Shimura, the lyricist of the song, says, "This song is about the sadness and emptiness after the last fireworks display at the end of the summer, when you become sentimental and think about it. (Omission)

The "fireworks" in the song are inspired by the fireworks that go off at Kawaguchiko in Yamanashi Prefecture, Shimura's hometown.
Incidentally, Masahiko Shimura was born in Fujiyoshida City, Yamanashi Prefecture.
The band's name is taken from "Fuji Fabric Co., Ltd." which is owned by the family of Takayuki Watanabe, a founding member.
Here is a photo of the fireworks display at Lake Kawaguchi that he imagined.

The fireworks and the lake with Mt. Fuji in the background are beautiful.
If you listen to the song while watching these fireworks, you may enjoy the song more.
No.2「陽炎」(Album:フジファブリック)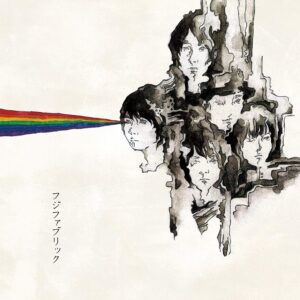 ■Song Title:陽炎
■Album Name:フジファブリック
■Video link:「陽炎」
This is a song from the first album.
Let me introduce the members of the band at the time of their debut.
Masahiko Shimura: Vocal, Guitar
Soichiro Yamauchi: Guitar
Soichiro Yamauchi: Guitar ・Daisuke Kanazawa: Keyboard
Shinichi Kato: bass guitar
Fusafumi Adachi: drums
This song is about fleeting things that disappear quickly.
It starts out slow, but from 45 seconds on it becomes a fast melancholy song.
It is as if they are desperately trying to live for a short time instead of just waiting in silence for it to disappear.
This passion is expressed by Dice-Ke Kanazawa's piano.
Take a listen from 2:54.
This performance reminds us that the piano is essentially a percussion instrument.
At the end of the piece, only the piano remains, expressing the "陽炎".
No.3「クロニクル」(Album:CHRONICLE)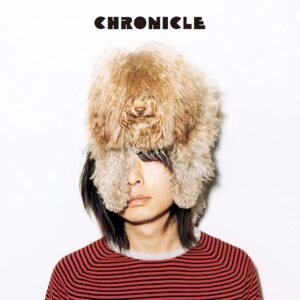 ■Song Title:クロニクル
■Album Name:CHRONICLE
■Video link:「クロニクル」
I'll quote some of the lyrics.
Don't worry about it. Time will make you forget about today.

Sometimes you cry, sometimes you fall, sometimes you become a bundle of memories.
You meet someone, and you cry, and you forget, and you forget.

You forget about me, I forget about you, anyway.
That's what bothers me.

Do you remember? The swing that you and I rode side by side on, it's gone now.

Meeting you, even today without you.
Even today, when you're not here, you'll always be an irreplaceable part of my life.
Masahiko Shimura, who wrote this song, is no longer in this world.
In this song, he sings that the present moment will one day be forgotten.
But still, you are irreplaceable.
By the way, the jacket is a picture of Shimura with a dog on his head.
Since you can't see his face, I'll post a photo of Shimura.

Many fans may not be able to forget Masahiko Shimura easily.
No.4「桜の季節」(Album:フジファブリック)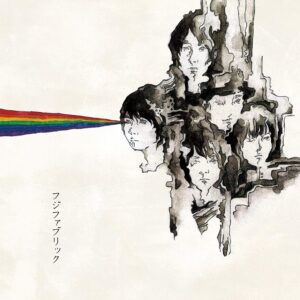 ■Song Title:桜の季節
■Album Name:フジファブリック
■Video link:「桜の季節」
They were formed in 2000.
In 2002, they made their debut on an indie label with the album "アラカルト".
After several member changes, the band members were chosen before their major label debut.
The producer, Akito Katayose, had some regrets about how the song turned out at first.
According to the producer, Akito Katayose, "I personally regret that I could have done more. The song was later re-recorded for the first album, and the band was able to redeem themselves.
Akito Katayose also produced the debut Album.
In the album version, the piano is featured heavily.
As a result of this re-challenge, the song became a perfect first track for the debut album.
Shimura's shout and the piano at 3:50 are particularly moving.
No.5「Bye Bye」(Album:MUSIC)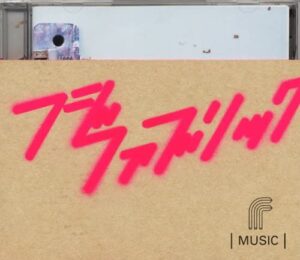 ■Song Title:Bye Bye
■Album Name:MUSIC
■Video link:「Bye Bye」
On December 24, 2009, Masahiko Shimura was found dead in front of his home computer by his manager.
He was 29 years old.
The cause of death is unknown.
There was a theory that he committed suicide, but that is not true.
Sudden death due to poor health or arrhythmia is the most likely cause.
Now, this album was released after the death of Masahiko Shimura.
In this context, the song title "Bye Bye" may seem like a warning.
However, this song is a self-cover of a song that I originally provided to Puffy.
It is a so-called heartbreak song.
The song is about saying goodbye in a positive way, wishing the other person happiness.
It is a cheerful and refreshing breakup song, but that is why it shows the depth of the emotional damage.
After his death, the band decided to continue.
No.6「銀河」(Album:FAB FOX)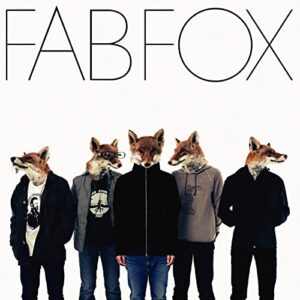 ■Song Title:銀河
■Album Name:FAB FOX
■Video link:「銀河」
Here's another song from the same album, "モノノケハカランダ".
There are many such intense songs in this Album, but they are all great songs.
My favorite among them is this song.
In this kind of song, Soichiro Yamauchi stands out.
He used to be a studio musician after graduating from high school.
If you listen to this song, you can tell that he is a talented person.
The guitar solo at 2:51 gets the band grooving.
No.7「星降る夜になったら」(Album:TEENAGER)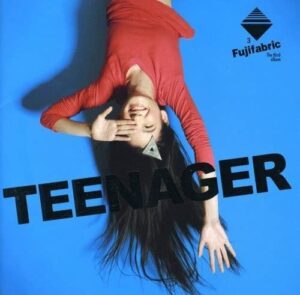 ■Song Title:星降る夜になったら
■Album Name:TEENAGER
■Spotifyリンク:「星降る夜になったら」
This song has not been cut as a single.
The singles "Surfer King" and "パッション・フルーツ" are also good, but I like this song better.
There was a slight change in this Album.
In the previous album, Soichiro Yamauchi composed only one song.
This album, however, has three songs composed by Soichiro Yamauchi and two songs co-written by Masahiko Shimura with other members.
This song was also co-written by Masahiko Shimura and Dice-Ke Kanazawa.
Incidentally, Mr. Kanazawa's wife is Superfly.
They have maintained their popularity even after the death of Masahiko Shimura.
No.8「バウムクーヘン」(Album:CHRONICLE)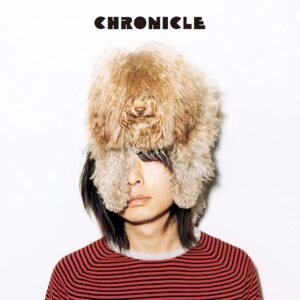 ■Song Title:バウムクーヘン
■Album Name:CHRONICLE
■Video link:「バウムクーヘン」
On this album, Masahiko Shimura wrote all the lyrics.
Let me introduce another song from the same album.
This album seems to be the most personal album during Shimura's tenure.
This song also has the following parts.
Words can't express what I feel.

My heart is a coward.

I'm afraid of being denied
Masahiko Shimura was so absorbed in his songwriting that he would cut down on sleep and not eat all the time.
I think I was an expression addict.
I wish he had thought a little more about the balance between living and expressing himself.
But I feel that such obsession with expression is what makes the songs evergreen.
Out of a kind of dedication and abandonment, such a masterpiece was born.
No.9「茜色の夕日」(Album:FAB FOX)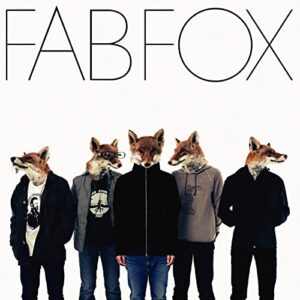 ■Song Title:茜色の夕日
■Album Name:FAB FOX
■Video link:「茜色の夕日」
This song was written in the early days.
This song was already written in the demo tape stage before their indie debut, but was re-recorded after their major label debut.
Masahiko Shimura was inspired by Tamio Okuda when he started his music career.
This is a famous story that all fans know, and I think Tamio Okuda knew it too.
Indeed, this song may sound like Tamio Okuda.
You can also feel Tamio Okuda's presence in the following songs.
Tamio Okuda, on the other hand, also had this to say about Shimura.
"Well, I guess…
Anyway, I guess you could call it individuality.

Well, there was no substitute.
He had a strong personality.

The songs, the voice…

He was an amazing piece of talent. Yeah."
It's nice to know that there are expressive people who profess to be influenced by me.
One day after Shimura's death, Tamio Okuda sang this song at a live concert.
However, halfway through the song, Tamio became teary-eyed and couldn't sing anymore.
The audience, many of whom were also crying, shouted for him to sing, and Tamio Okuda sang the song with a trembling voice.
No.10「赤黄色の金木犀」(Album:フジファブリック)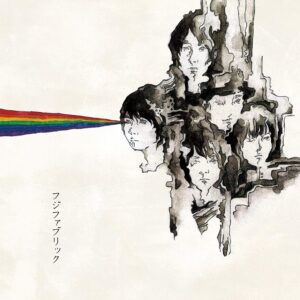 ■Song Title:赤黄色の金木犀
■Album Name:フジファブリック
■Video link:「赤黄色の金木犀」
I thought a bit before writing this article to convey the appeal of this band.
However, with my writing skills, I found it difficult to explain.
From here on, I may write something a little less coherent.
I feel that their appeal is largely based on the personal appeal of the members.
Perhaps their appeal is like that of a band of good friends from high school.
It may be similar to the feeling of closeness you get from a friend who doesn't dress up.
It's like that friend's band just happened to have amazing talent.
Maybe it's not the best music, but the most important music.
No.11「ロマネ」(Album:TEENAGER)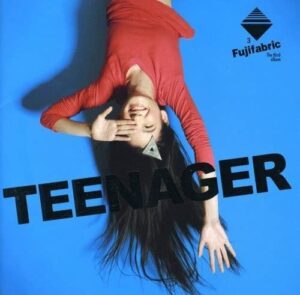 ■Song Title:ロマネ
■Album Name:TEENAGER
■Spotifyリンク:「ロマネ」
First of all, I wondered what the word "Romanee" meant.
Romanée-Conti is famous for its fine wine, and the word "Romané" means "Roman".
The wine is also mentioned in the lyrics.
However, even the cheapest Romanée-Conti costs over a million yen, so he was probably drinking a different wine.
Also, many of you have heard the riff of this song.
The lyrics also include the words "We Will Rock You" by Queen.
Here's a link to the original in case you're interested.
Pay attention to Soichiro Yamauchi's guitar at 2:36.
Was he inspired by the rock stars of the 1970s?
No.12「眠れぬ夜」(Album:MUSIC)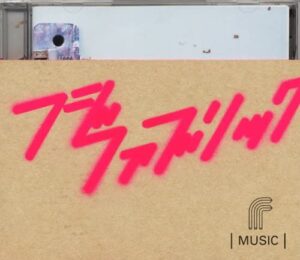 ■Song Title:眠れぬ夜
■Album Name:MUSIC
■Video link:「眠れぬ夜」
Finally, I would like to write about Masahiko Shimura's songs.
His singing is not very good.
In fact, I would say that he is not very good at it.
I'm sure he was fine-tuned in the studio, but even so, his pitch seems to be poor.
But whether he is good or bad has nothing to do with his appeal.
I basically like people who are good, but at the same time, I know that there are plenty of people who are just good.
How much do you move people's hearts beyond being good or bad?
That's what I'm interested in.
Masahiko Shimura was a man who had something important to offer.
This album is the completed version of Shimura's posthumous recordings.
It was probably before he started recording songs, so his singing is even worse than usual.
But he doesn't need skill.
We can only listen in silence as his clumsy soul manifests itself in clumsy songs.