In this article, we have created a ranking of George Duke.
There are many aspects to this man.
Spiritual Jazz
Fusion
Brazilian music
Funk
Disco
Black Contemporary
They just consistently release high quality albums.
In this article, I'd like to introduce you to some of their diverse charms.
This blog is an automatic translation of a Japanese blog into English.
Please understand that it may be difficult to read.
No.1「Overture~Light」(Album:Guardian of the Light)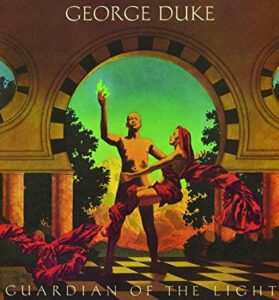 ■Song Title:Overture~Light
■Album Name:Guardian of the Light
■Video link:「Overture~Light」
The video quoted above connects the first three songs of the Album.
From the opening instrumental "Overture" to the second song "Light", there is no connection.
The best part of the video is the moment when it switches from the first song to the second, so please pay attention to it from 1:36.
The third song, "Shane," starts at 4:59 in the video.
The first song, "Overture," starts with dramatic strings.
Louis Johnson's bass is wonderful.
Michael Sembello's guitar is also worth listening to.
At the beginning of the next song, "Light," John Robinson's drumming is very exciting.
No.2「Say That You Will」(Album:Follow the Rainbow)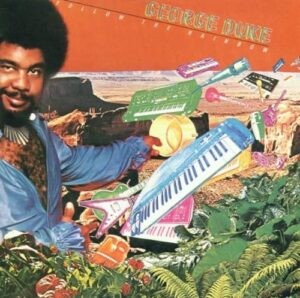 ■Song Title:Say That You Will
■Album Name:Follow the Rainbow
■Video link:「Say That You Will」
In this Album, we are doing music similar to Earth, Wind & Fire.
We already had this tendency with the song "Yeah, We Going" from the previous album "Don't Let Go".
However, other songs on this Album, such as "Straight from the Heart," are also similar.
As for this guy, even though he is unique in terms of his performance, I don't feel any individuality in his musicianship itself.
I think he is the type of person who borrows a style from somewhere and uses it to create high quality work.
I don't think that's a bad thing.
How to attract listeners with a borrowed style, that's how they fight.
The other song, "I Am for Real (May the Funk Be with You)," has an overt P-Funk influence.
I think they are all great songs, even if they don't have a lot of personality.
No.3「Hot Fire」(Album:Reach for It)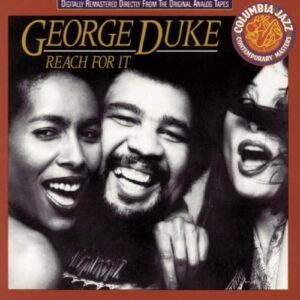 ■Song Title:Hot Fire
■Album Name:Reach for It
■Video link:「Hot Fire」
This album is his breakthrough album.
His previous album "From Me to You" reached a peak of #192, but this album reached #25.
In a word, this song can be described as "fusion".
By the time this album was released in 1977, there were already many popular fusion groups.
It seems that he too decided to do fusion.
This guy has the flexibility to adapt to the trends.
Perhaps it is because his music is so convincing that it doesn't seem frivolous.
No.4「Starting Again」(Album:Don't Let Go)
■Song Title:Starting Again
■Album Name:Don't Let Go
■Video link:「Starting Again」
He has a lot of good slow songs.
But there is no absolute song that everyone can recognize.
For my taste, this song is the best.
George Duke is a talented person not only in terms of performance but also vocally.
I can hear a strong Philip Bailey influence in his voice, but maybe a little lower in the same falsetto.
This guy is a fusion player, but he has many vocal songs.
He is also a good vocalist.
No.5「Au Right」(Album:The Inner Source)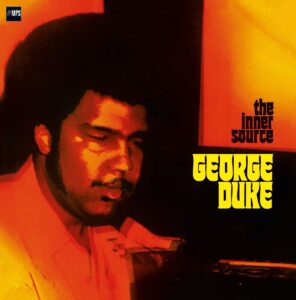 ■Song Title:Au Right
■Album Name:The Inner Source
■Video link:「Au Right」
This guy originally debuted as a jazz player.
However, in the fifth year of his debut, he has been playing songs that are closer to the fusion line.
I would like to introduce one more song from this period.
It's a 10-minute long song, so I didn't select it. Please enjoy it if you have time.
Until his third album, "Save The Country," he still had a normal jazz-like quality to him.
He had a long history of underachievement and was not selling well at all at that time.
However, during that time, as he built up his skills and became clear about the music he wanted to do, he became more and more famous.
No.6「Positive Energy」(Album:Dream On)
■Song Title:Positive Energy
■Album Name:Dream On
■Video link:「Positive Energy」
If you look at the jacket, you can see a shoulder keyboard.
I have an image of this guy with a keyboard on his shoulder.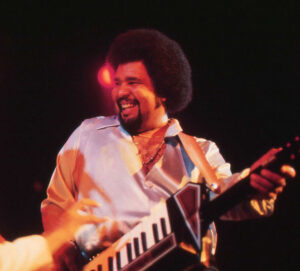 He's like a keyboard version of a fusion guitarist who plays a lot.
I think the keyboard playing from about 2:10 on is very guitar-like.
There is even a part where he seems to be choking on the guitar.
This guy is not the type of guy who plays with a stylish and light-hearted sense like Dave Grusin.
He's just a guy who plays songs with a good groove and gets people excited.
No.7「I Love You More」(Album:Master of the Game)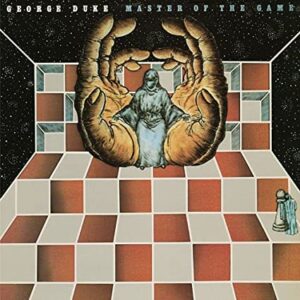 ■Song Title:I Love You More
■Album Name:Master of the Game
■Video link:「I Love You More」
This album is generally known for the hit song "I Want You for Myself".
Compared to the first and second albums, this album is a bit more urban soul.
However, sales were sluggish, and the next album, "A Brazilian Love Affair," was more of a performance-based album.
His biggest hit album was "Reach for It," which had a strong fusion flavor.
Perhaps his fans at the time did not want him to go the pop or urban soul route.
This song was sampled by Daft Punk for their song "Digital Love".
The guitar cutting at the beginning of the song may sound familiar to you.
But this guy seems to like guitar cutting.
No.8「Brazilian Love Affair」(Album:Brazilian Love Affair)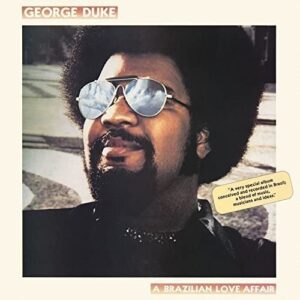 ■Song Title:Brazilian Love Affair
■Album Name:Brazilian Love Affair
■Video link:「Brazilian Love Affair」
As you can see from the title "Brazilian Love Affair", this album has a strong Brazilian flavor.
Please see the following list of participating members.
Flora Purim
Milton Nascimento
Simone
Toninho Horta
Airto Moreira
Especially when I listen to the last song "Ao Que Vai Nascer", I think for a moment that it is Milton's Album.
This song was recorded in the U.S., so it was not performed with Brazilian musicians.
However, it is a typical Brazilian fusion song.
No.9「Reach Out」(Album:Guardian of the Light)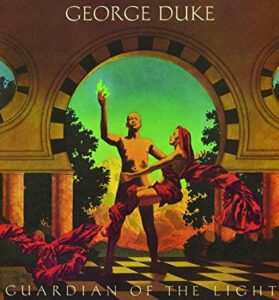 ■Song Title:Reach Out
■Album Name:Guardian of the Light
■Video link:「Reach Out」
During this period, he was developing his talent as a generalist.
He has always been a man of many talents, but in this album, he has done a good job as a general manager of the music.
The number of players on this album is now close to 100.
It's a bit like Quincy Jones in terms of making good use of a lot of people.
Both of them dominated the world with their blacons.
This album is a concept album.
If you are curious about the story, please read the lyrics.
No.10「Shine On」(Album:Dream On)
■Song Title:Shine On
■Album Name:Dream On
■Video link:「Shine On」
It seems that this song was often played at discos.
It certainly has a bit of a disco feel to it.
This is one of only three songs in his career to make the singles chart.
The biggest seller was the song with Stanley Clarke, followed by the medium funk "Reach for It", which also charted.
This song has become more disco-like, but still maintains high quality.
However, compared to his ability, he may have struggled with sales surprisingly.