This time, I created a ranking for Jackie Mittoo.
This guy is a Jamaican organist.
I have selected only the songs that I genuinely like.
All of these songs make me feel happy.
I recommend them as background music for drinking because listening to them makes your drink taste better.
This blog is an automatic translation of a Japanese blog into English.
Please understand that it may be difficult to read.
No.1「Good Feeling」(Album:Macka Fat)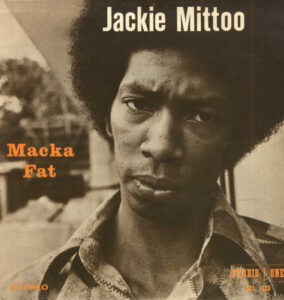 ■Song Title:Good Feeling
■Album Name:Macka Fat
■Video link:「Good Feeling」
This album is said to be one of their best.
There are many other great songs on this album, including "Henry The Great" and "Fancy Pants", a cover of Marvin Gaye's "What's Going on".
The CD jacket I have is a single sheet of paper with a blank back.
There is almost no information on the back of the jacket other than the song title.
Just the name of the label, Studio One, and the name of Coxsone Dodd is enough for me.
The original source of this song is the following famous song.
The Heptones – I Hold The Handle
This song is from "On Top" by The Heptones.
No.2「Mellow Fellow」(Album:Keep On Dancing)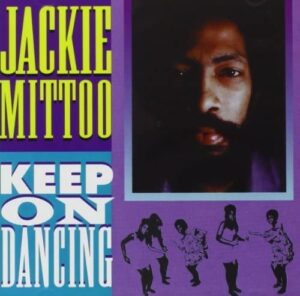 ■Song Title:Mellow Fellow
■Album Name:Keep On Dancing
■Video link:「Mellow Fellow」
This Album does not stand out among the early works, but it is very good.
Many of the early albums have good jackets, but this album's jacket looks cheap.
Here's another song from the same album.
As the Album Name suggests, many of the songs seem to be danceable.
It is said that his heyday is his early Studio One works.
I often have a chance to listen back to his early works.
Many of his early works make me feel happy just by listening to them.
No.3「Super Charger」(Album:Striker Showcase)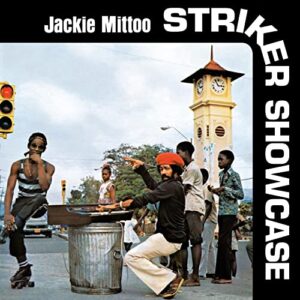 ■Song Title:Super Charger
■Album Name:Striker Showcase
■Video link:「Super Charger」
This 2-CD set is a coupling of the following three works.
The Keyboard King
Showcase
Hot Blood.
It was a great album for those who didn't have those albums.
Many of you may have heard the songs from this period on the best album called "The Keyboard Legend".
The following are two features of this period.
The producer was Bunny Lee.
Rhythms by Sly & Robbie
The rhythms by Sly Dunbar and Robbie Shakespea are especially tight.
This album also contains the classic song "Ram Jam", but I prefer the version different from this album.
It's a famous song, so I'll just post a link to it.
No.4「Too Late To Turn Back Now」(Album:Reggae Magic)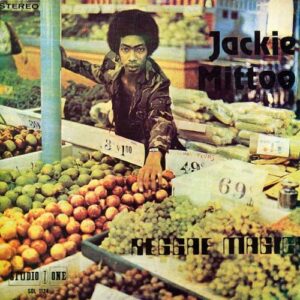 ■Song Title:Too Late To Turn Back Now
■Album Name:Reggae Magic
■Video link:「Too Late To Turn Back Now」
I think he was experimenting with different kinds of music during this period.
In his last album, he was doing funk.
However, in this Album, he has changed to fusion/easy listening.
His popular works are concentrated in the early days.
I think his early vintage Rocksteady days were his heyday.
But even after that, there are some songs that are hard to ignore.
How about this song, for example?
I think this album is just as the Album Name says.
No.5「Whiter Shade Of Pale」(Album:In London)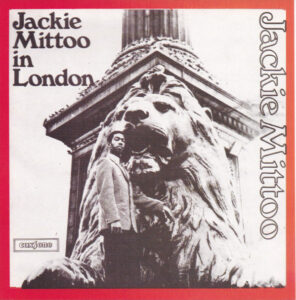 ■Song Title:Whiter Shade Of Pale
■Album Name:In London
■Video link:「Whiter Shade Of Pale」
This song is from his debut album, and the original is a famous song by Procol Harum.
His style of playing is surprisingly difficult to explain.
It varies from time to time.
He started out playing rock steady, then made a funk album, and then changed to more serious and progressive music.
However, his performance at this time is probably closer to the general image of him.
It is a simple performance, but sometimes the attack of the sound is sharp.
However, it is true to the melody of the original song and is a very familiar cover song.
No.6「Groovy Spirit」(Album:Wishbone)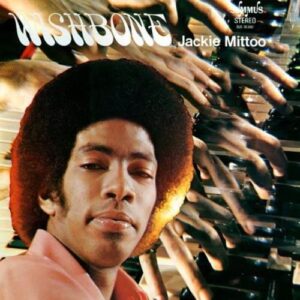 ■Song Title:Groovy Spirit
■Album Name:Wishbone
■Video link:「Groovy Spirit」
In this album, he does soul instrumental and funk music.
This may be a work that is often neglected by reggae fans.
Before the release of this album, he moved to Toronto, Canada.
It may be unusual to move from warm Jamaica to cold Canada.
However, he was very ambitious at that time.
He owned a record store and ran a label called Stine-Jac.
Listening to some of his other recordings on Stine-Jac, you can tell that he was really into funk at that time.
No.7「Jah Jah Harmony」(Album:Rides On)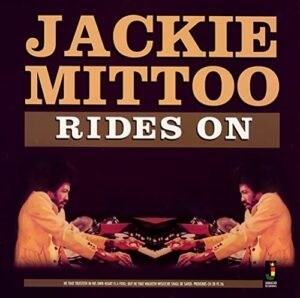 ■Song Title:Jah Jah Harmony
■Album Name:Rides On
■Video link:「Jah Jah Harmony」
This is another song from the Bunny Lee era.
I mentioned earlier that his playing style differs depending on the era.
His performance of this song, for example, has changed from his early days to a different person.
Spacy" is the right word for his performance.
People often refer to him as a genius, but if you listen to this performance, you may understand why people call him that.
Sly Dunbar's drumming is also great in this song.
No.8「Evening Time」(Album:Evening Time)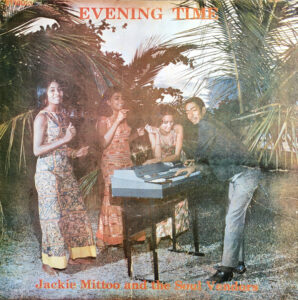 ■Song Title:Evening Time
■Album Name:Evening Time
■Video link:「Evening Time」
The name of this album is "Jackie Mittoo & The Soul Vendors".
The name of Studio One's house band at this time was different depending on the period, even though the members were the same.
Let's look at them in chronological order.
Soul Brothers
Soul Vendors
Sound Dimension
Jackie was always at the center of these bands, leading the recording process at Studio One during this period.
Incidentally, this album also contains a wedding song.
Jackie Mittoo – Rock Steady Wedding
This song could be used for a friend's wedding party.
No.9「Fireball Rock」(Album:Tribute to Jackie Mittoo)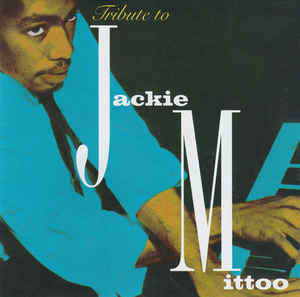 ■Song Title:Fireball Rock
■Album Name:Tribute to Jackie Mittoo
■Video link:「Fireball Rock」
In his later years, he released several albums on the Wackies label in New York.
There are some people who appreciate those works.
But I can't bring myself to listen to them actively.
If you are interested, please listen to "Jackie Mittoo At Wackies" and "Wild Jockey".
He later died of cancer in 1990 at the age of 42.
His funeral was held at the National Stadium in Kingston, the capital of Jamaica.
This album was also released on Heartbeat, which is affiliated with Studio One.
No.10「Oboe」(Album:Keyboard King at Studio One)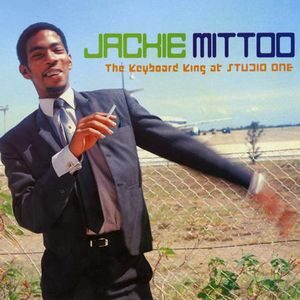 ■Song Title:Oboe
■Album Name:Keyboard King at Studio One
■Video link:「Oboe」
This album is an edited version from the Studio One era, but it contains famous songs such as "Darker Shade of Black" and "Drum Song".
The Album Name is "Keyboard King at Studio One", but Jackie was called "Keyboard King".
But he is not just a keyboard player, he is a musician with comprehensive skills.
He was a member of The Skatalites, a legendary ska band.
Rhythm has always been important in Jamaican music.
It is said that he invented various rhythm patterns that are still often quoted today.
It may be difficult to see his rhythmic contributions just by listening to his solo albums.
However, if you listen to this song and others, you will find that his playing has a close relationship with rhythm.