This time, I created a ranking for Japan.
They are said to be the roots of the New Romantic movement, such as Duran Duran.
On the other hand, they are in the vein of European artists like Roxy Music and David Bowie.
From the glam rock of the early days, the music has finally changed to a more art-oriented style.
This article describes the transition.
This blog is an automatic translation of a Japanese blog into English.
Please understand that it may be difficult to read.
No.1「Ghosts」(Album:Tin Drum)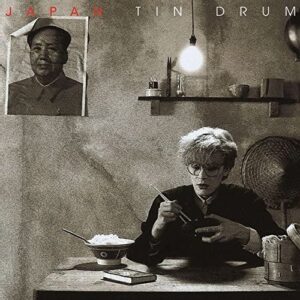 ■Song Title:Ghosts
■Album Name:Tin Drum
■Video link:「Ghosts」
In later years, David Sylvian made some rather negative remarks about his time in Japan.
It was a band that I did to survive, and it was a pretense. I didn't even like the name Japan.
But towards the end, he said that he was able to express himself a little more.
When Sylvian wrote this song, only a few members in the band showed any interest in it.
Relationships in the band were not good at that time.
dee
There are times when one person with talent has more say, and this can lead to great results both musically and in sales.
This album may be a case in point.
After finishing this song, Sylvian decided what kind of music he wanted to do.
However, the members of the band were going in a different direction.
It may have been inevitable that the band would break up.
No.2「Quiet Life」(Album:Quiet Life)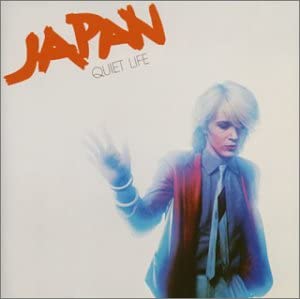 ■Song Title:Quiet Life
■Album Name:Quiet Life
■Video link:「Quiet Life」
In the first two albums they were doing music along the lines of poisonous white funk and glam rock.
Around this Album, they have changed a lot.
This is the first song on the third album, and many people may be surprised by the electronic sounds.
However, there was a foreshadowing before that.
The title track of the first album "Adolescent Sex" was a distorted disco song.
The following year, 1979, he released "Life in Tokyo," which he co-wrote with Giorgio Moroder.
Giorgio Moroder is a man who specializes in electric disco sounds.
In terms of release order, this is the next single.
It's an intellectual disco music song.
No.3「The Unconventional」(Album:Adolescent Sex)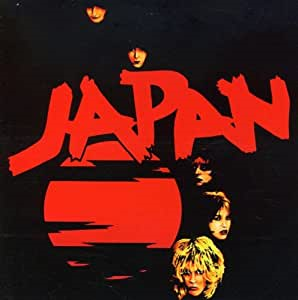 ■Song Title:The Unconventional
■Album Name:Adolescent Sex
■Video link:「The Unconventional」
It is well known that they hated the first two Albums.
There is a best of album that doesn't include any of the early songs, and even the live album doesn't feature any of the early songs.
However, I like this first album very much.
There are many other good songs on this album, including the single cut "Don't Rain on My Parade".
From the third album or so, they shifted to a keyboard-driven sound, but Rob Dean's guitar was more prominent at that time.
Rob Dean's guitar was very prominent at that time, and his rough guitar playing over the refracted funk rhythm on this song is very exciting.
At the time, they did not sell well in their home country, but they were very popular in Japan.
It seems that Japanese people in the past were able to accept such poisonous music.
No.4「Visions of China」(Album:Tin Drum)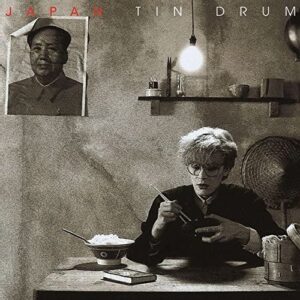 ■Song Title:Visions of China
■Album Name:Tin Drum
■Video link:「Visions of China」
They were a strong group of performers.
Especially Mick Karn and Steve Jansen's rhythms are very original.
Let's talk about Steve's drumming first.
His playing can be summed up in one word: weird drums.
He's like Adrian Brew on guitar in that he's got a weirdness about him that makes you feel the freedom of his ideas.
In this song, too, from about 2:12 on, he plays like an African percussionist.
In the case of this band, the synthesizers are sometimes quite percussive as well.
No.5「Swing」(Album:Gentlemen Take Polaroids)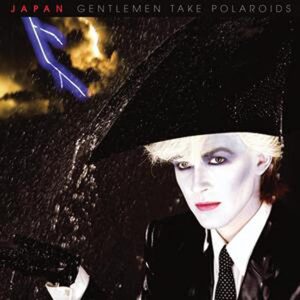 ■Song Title:Swing
■Album Name:Gentlemen Take Polaroids
■Video link:「Swing」
This song is all about Mick Karn's bass.
This guy is a master of the fretless bass.
A fretless bass is a bass that has no separation on the strings of the guitar.
The fret is a marker for the player to figure out the pitch, so if an amateur uses a fretless bass, it can be quite disastrous.
Incidentally, there are moments when his bass playing reminds me of Jaco Pastorius or Percy Jones.
They are all fretless bass players.
Incidentally, Mick Karn can't read music, probably because he taught himself how to play bass.
In other words, he must have been practicing by ear.
In other words, he didn't receive any formal education and reached this level of proficiency just by feeling.
He is not just a person with no eyebrows.
No.6「The Art of Parties」(Album:Tin Drum)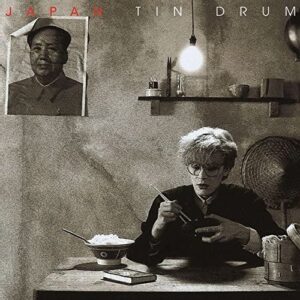 ■Song Title:The Art of Parties
■Album Name:Tin Drum
■Video link:「The Art of Parties」
In this song, you can taste the strangeness of the arrangement.
Richard Barbieri's synths are very colorful.
Since I've been talking about instruments a lot, I'd like to write about the album concept here.
The name "Tin Drum" is taken from the movie of the same name.
Throughout the album, you can feel the oriental sense of China and other countries.
I feel like I just borrowed oriental images.
This approach may have been influenced by YMO, though.
It may be similar to Andy Warhol's work on Mao Zedong, where he stripped away the meaning of ideology and expressed it as pop art.
In fact, when this album was released, it was accepted as conceptual art.
Sylvian is an art enthusiast, and I think his aesthetic sense is strongly expressed in this album.
No.7「Automatic Gun」(Album:Obscure Alternatives)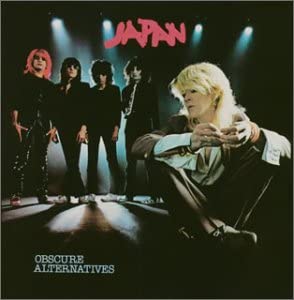 ■Song Title:Automatic Gun
■Album Name:Obscure Alternatives
■Video link:「Automatic Gun」
This is a selection from my second album.
This album is disappointing in many ways.
First of all, the jacket is a low-budget photo taken in a live house before the album started.
Furthermore, while their music is interesting in terms of rhythm, this album seems to be a bit weak in rhythm.
However, there is an ambient song called "The Tanant" that will lead you to their next album.
However, this song is very catchy and I love it.
It may be the most rock-like song among the ones featured here.
Sylvian's vocal style is so different from what it is now that it feels strange, but it has a charm unique to this period.
No.8「Cantonese Boy」(Album:Oil On Canvas)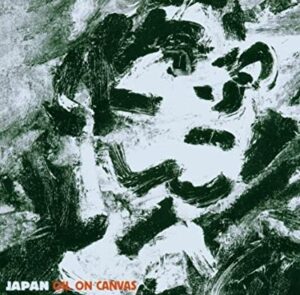 ■Song Title:Cantonese Boy
■Album Name:Oil On Canvas
■Video link:「Cantonese Boy」
This is a selection of songs from their last live album.
Since the guitarist left before "Tin Drum", Masami Tsuchiya of Ippudo replaced him on this album as the supporting guitarist.
As a Japanese, I am very proud that a Japanese player was chosen for this album.
In 1991, after the breakup, the band released one album under a different name, Rain Tree Crow.
It could be called a real Japan reunion album, but I think it was different.
I think it's a different album because I think Sylvian's color is too strong.
I think it is different from the Japan era, when the members' personalities clashed with each other.
No.9「Gentlemen Take Polaroids」(Album:Gentlemen Take Polaroids)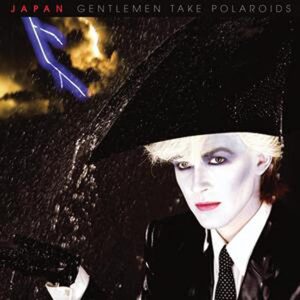 ■Song Title:Gentlemen Take Polaroids
■Album Name:Gentlemen Take Polaroids
■Video link:「Gentlemen Take Polaroids」
They changed their musical style from their previous album "Quiet Life", and it became their first album to chart in the UK.
After that, they were able to move from Hansa Records to the major label Virgin Records.
In Japan, his collaboration with Ryuichi Sakamoto on "Taking Islands in Africa" became a hot topic.
Unfortunately, it was not ranked, but here is a remix version of the song.
Taking Islands In Africa (Steve Nye Remix)
For their next album, "Tin Drum," the band was ready to break up, and they pursued the music they wanted to do even more.
The result was a masterpiece that will remain in the history of rock music, and they were able to raise their reputation even higher.
No.10「European Son」(Album:Assemblage)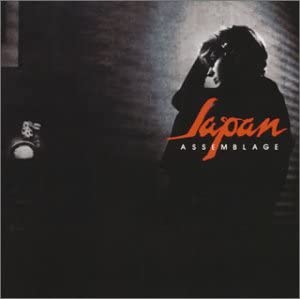 ■Song Title:European Son
■Album Name:Assemblage
■Video link:「European Son」
Lastly, I'd like to introduce you to an edited version of the album that contains unreleased songs.
It was released two months before "Tin Drum".
At that time, they were releasing singles one after another that were not included on the album.
Other songs on the album include "Life in Tokyo," which is highly regarded as a classic, and "I Second That Emotion," which made it to the top ten of the singles chart.
The latter, by the way, is a cover of a famous hit by Smokey Robinson & Miracles, but they color it their own.
My favorite song is this one.
From the song title, "European Son", you might think it is a cover of The Velvet Underground.
In fact, they did a cover of The Velvet Underground's "All Tomorrow's Parties".
But this song is their original.
Depending on how you listen to it, it sounds like New Order.
Again, Mick Karn's bass is very active.