In this issue, we have created a ranking of John Scofield.
He has a wide variety of appeal, but I have chosen to focus on two periods.
One is the fusion period, and the other is the period when he played with jam bands.
These two periods have completely different characteristics, but I think they are the periods with the most famous performances.
Please enjoy the coolness of the strained guitar.
This blog is an automatic translation of a Japanese blog into English.
Please understand that it may be difficult to read.

No.1「A Go Go」(Album:A GO GO)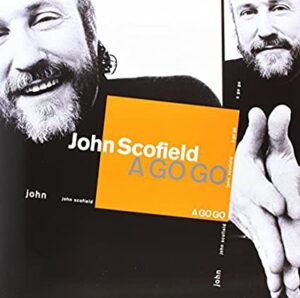 ■Song Title:A Go Go
■Album Name:A Go Go
■Video link:「A Go Go」
On this Album, I had the opportunity to perform with Medeski Martin & Wood.
Medeski, Martin & Wood is a trio from a jam band background.
Jam bands emphasize improvisation.
In this sense, John Scofield, who comes from a jazz background, might be a good match.
His guitar is often described as "woozy".
However, when he started playing with jam bands, he started to use more simple and short phrases.
Despite the change in style, the charm is strangely intact.
John Medeski's organ playing is also superb on this track.
No.2「You Bet」(Album:Grace Under Pressure)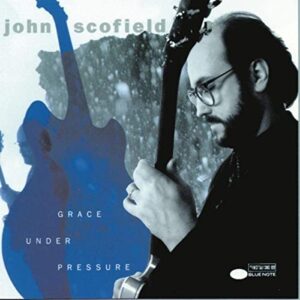 ■Song Title:You Bet
■Album Name:Grace Under Pressure
■Video link:「You Bet」
This is the song that led me to discover his charm.
The reason why I recommend this song to John Scofield beginners is because he plays with other guitarists.
When you play with different types of players, it's easier to understand the differences because you have something to compare them to.
In this song, I'm playing with Bill Frisell.
The first guitar is played by John, and then by Bill.
John Scofield is playing first, and then Bill starts playing.
Try listening from 3:19.
Bill's playing is unique in a different way than John's.
The two have also played together on Marc Johnson's "Second Sight".
No.3「The Nag」(Album:Blue Matter)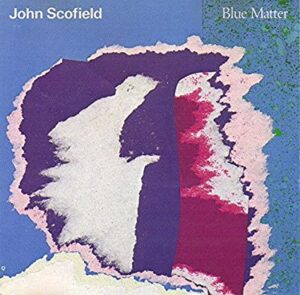 ■Song Title:The Nag
■Album Name:Blue Matter
■Video link:「The Nag」
He has recently won Grammy Awards for "Past Present" and "Country for Old Men".
That album is also a great piece of work.
But what I'm looking for in him are strange phrases.
Listen to this song, for example.
Listen to this song, for example, and especially listen to the play at 1:27, where you can hear some strange phrases.
Also, listen to about 2 seconds from 3:05.
You can hear some perverted phrases.
This guy is weird, but he's cool.
No.4「All the Things You Are」(Album:Flat Out)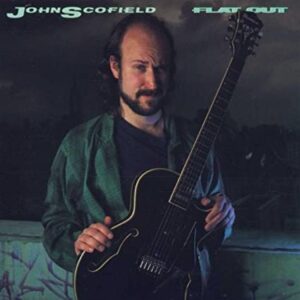 ■Song Title:All the Things You Are
■Album Name:Flat Out
■Video link:「All the Things You Are」
He is said to be a master of scaling out.
Scaling out means to play notes that do not fit into a chord or flow.
When incorporated well, it gives the music dynamism.
However, his scaling out may be too dynamic.
There is a performance where a person running 100 meters suddenly jumps and runs to the next lane.
The greatness of his performance may not necessarily be in the technical aspect.
He's a different type of guitarist, but I think he's just as unexpected and difficult to imitate as Jeff Beck.
No.5「Rule of Thumb」(Album:Still Warm)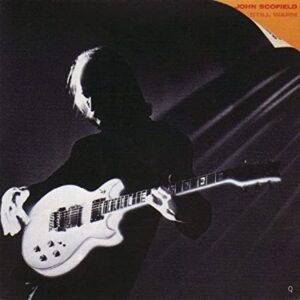 ■Song Title:Rule of Thumb
■Album Name:Still Warm
■Video link:「Rule of Thumb」
Maybe I should introduce "Picks and Pans", "Protocol", or "Techno" in this album.
However, I dared to choose this song.
It's an urban soul song, which is unusual for him.
The performance is very melodious.
The best part is after 5:32.
It's so beautiful and emotional.
This song is perfect to listen to with a glass of wine in one hand and a night view in the other.
No.6「Every Night Is Ladies Night」(Album:Up All Night)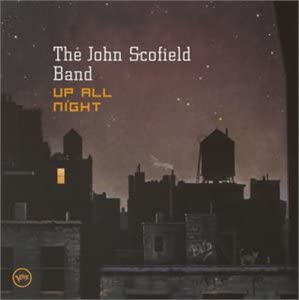 ■Song Title:Every Night Is Ladies Night
■Album Name:Up All Night
■Video link:「Every Night Is Ladies Night」
Here are some songs from the jam band era again.
Jam band rhythms are very diverse.
This song, for example, has a 1970s funk feel to it.
However, there is also a new feeling that seems to have passed through hip-hop.
Here are some other similar songs.
This song also sounds like James Brown, but the guitar at 1:17 is really cool.
No.7「Three Sisters」(Album:Bump)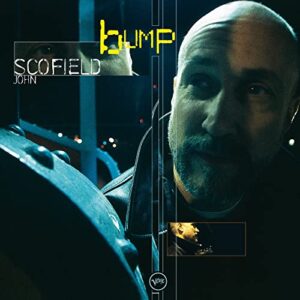 ■Song Title:Three Sisters
■Album Name:Bump
■Video link:「Three Sisters」
This is another song from his jam band days.
I have the impression that his playing is very peculiar anyway.
It's true that there are fewer long phrases in these days.
However, please listen to this song from about 4:25.
This sense of twisting has always been a characteristic of this song, and it seems to be the same even now.
Also, if you listen from 5:06, you will hear that the tricky part has not changed.
It may be similar to the feeling of a person with frizzy hair who has shortened his hair but still retains the frizz.
No.8「Curtis Knew」(Album:Uberjam Deux)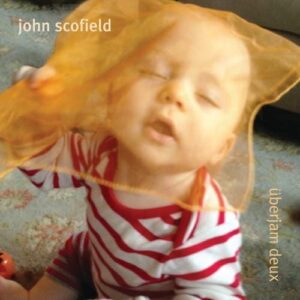 ■Song Title:Curtis Knew
■Album Name:Uberjam Deux
■Video link:「Curtis Knew」
This Album "Uberjam Deux" is a sequel to "Uberjam".
If you follow his music in chronological order, you will find that he has shifted from music where individual performances stand out to one that emphasizes the music as a whole.
His music has also broadened in terms of genre.
Especially in recent years, the influence of good old music such as folky, country, and gospel music has been increasing.
This song is dedicated to Curtis Mayfield.
If you know this song, you may want to shout "Move On Up!
Other songs like this are also available.
This song is a tribute to Al Green.
No.9「True Love」(Album:Loud Jazz)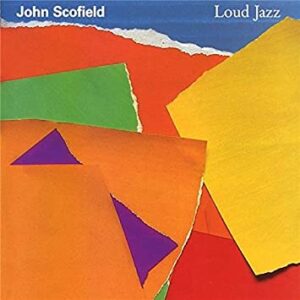 ■Song Title:True Love
■Album Name:Loud Jazz
■Video link:「True Love」
He came to prominence during the Enja Records era.
Here are some definitive performances from that time.
John Scofield – Softly, as in a Morning Sunrise
At the time, his activities were more jazz-like, but you can already see his personality showing through.
He later joined various bands before joining Miles Davis' band.
He brought the inspiration he received there back to his solo career and entered the Gramavision period, which can be called his prime.
This Album is one of the masterpieces of that period.
I've tried to choose songs that are a little understated.
If that's not enough for you, please listen to the following songs.
No.10「Trim」(Album:Pick Hits Live)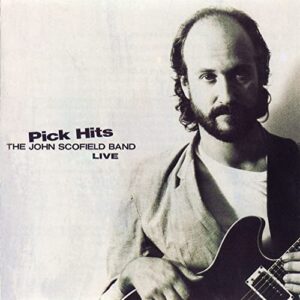 ■Song Title:Trim
■Album Name:Pick Hits Live
■Video link:「Trim」
He was blessed with many collaborators during this period.
Of particular importance, I think, is Dennis Chamber on drums.
Dennis is a drummer with a lot of hands but a low center of gravity and a strong core.
In particular, the drums are so prominent that this song would not be complete without Dennis.
The last two minutes or so of the song are his solo.
John Scofield is also doing a great job.
At that time, he had a charm of undulating and sometimes scaling out boldly.
You can hear that in this song.
This song is a combination of both of these strengths.
The interplay between guitar and drums at 3:46 is especially thrilling.