This time I created a ranking for Journey.
This band may be often classified as industrial rock in Japan.
The term "industrial rock" used to be a kind of derogatory term for commercialistic and boring music.
But now, when I listen to this band, I feel that it is good hard rock.
No, I'd rather call it industrial rock.
I would say that industrial rock is great.
Now is the time to listen to this band again without prejudice.
This blog is an automatic translation of a Japanese blog into English.
Please understand that it may be difficult to read.
No.1「Don't Stop Believin'」(Album:Escape)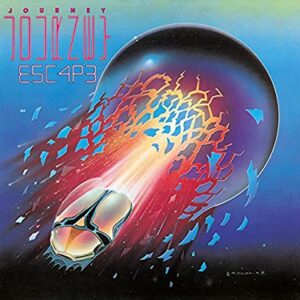 ■Song Title:Don't Stop Believin'
■Album Name:Escape
■Video link:「Don't Stop Believin'」
This song is their signature song.
It was used in a commercial, so many of you may know it.
It reached #9 on the US singles chart in 1981.
But then, in 2009, it was covered by the American TV drama "GLEE" and it climbed the charts again, reaching #4 more than 20 years later.
The American TV drama is about a man and a woman who are bullied and struggle to win a glee competition.
This song, on the other hand, has the following message.
You work hard to fill your stomach, but in your heart you're not full.
Then don't stop believing in your own potential.
I feel the message from this song is to "break out of your shell.
No.2「Separate Ways」(Album:Frontiers)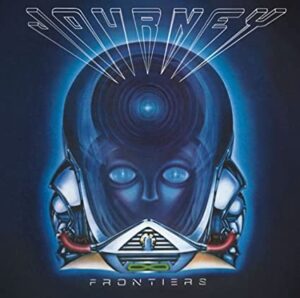 ■Song Title:Separate Ways
■Album Name:Frontiers
■Video link:「Separate Ways」
If I had made a ranking of this band when I was younger, this song would not have made the list.
I wouldn't have even thought of ranking this band in the first place.
I used to believe that a certain rock music magazine claimed that they were industrial rock.
I did listen to them, though.
But in hindsight, I wonder what the argument was back then.
They were dismissing the best heavy metal bands as "stylistic" and dismissing Journey as "industrial rock".
I don't want to condemn Journey any more than I have to, though, because they were a good influence on me.
This song has a very distinctive keyboard intro.
Now I can honestly admit the appeal of this song.
No.3「Suzanne」(Album:Raised On Radio)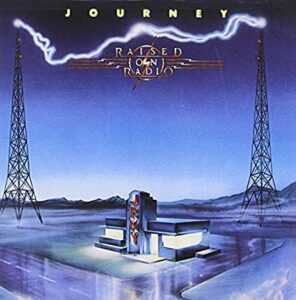 ■Song Title:Suzanne
■Album Name:Raised On Radio
■Video link:「Suzanne」
I have been influenced by a variety of musical friends.
A long time ago, I had a conversation with someone that changed my view on industrial rock.
He said something like, "It's not good because it's hard music.
That's true.
By that logic, this album, which is said to have become even more successful after "Frontiers" became a hit, may be a treasure trove of great songs.
This time, I listened to this album again after a long time, and my impression of it has improved.
It is true that this album may have lost some of its hard rock flavor.
But what about this song, for example?
I think it's a genuinely good song, regardless of whether it's hard rock or soft rock, rock or pop.
No.4「Any Way You Want It」(Album:Departure)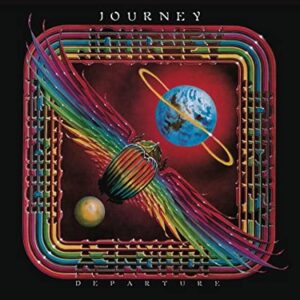 ■Song Title:Any Way You Want It
■Album Name:Departure
■Video link:「Any Way You Want It」
This song was released in 1980.
This was a very popular time for hardcore rock fans.
This band was formed by Neal Schon and Greg Laurie, who were originally members of Santana.
Greg was mainly in charge of keyboards, but he also sang on the first trilogy of songs, "Journey," "Look into the Future," and "Next.
However, the band was not selling well at that time.
So, they decided to bring in a full-time vocalist, Steve Perry, to help leverage the band.
However, Steve also showed his talent in songwriting and wrote this song with Neal Schon.
This song is probably the prototype of what they would become in their prime.
This song seems to be their most confident work, and all four of their Live Albums include this song.
If you only know them now, you might be surprised to know that they had songs like this in the past.
No.5「Faithfully」(Album:Frontiers)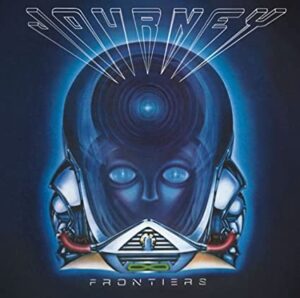 ■Song Title:Faithfully
■Album Name:Frontiers
■Video link:「Faithfully」
There have been several turning points for this band.
The first turning point was the addition of Steve Perry, and the next was the addition of Jonathan Cain.
Once Jonathan Cain joined, he became the central figure of the band.
His keyboard playing is very easy to understand and certainly not for the enthusiast.
His keyboard playing is very straightforward and certainly not for the geeks, but it is an important part of the sound in a band that was becoming more pop oriented.
When he joined the band, he was credited with all the songs on "Escape".
On the second album, he wrote this song by himself.
Incidentally, Jonathan had been in a band called The Babys, but they broke up when he moved to Journey.
The Babys also included John Waite, famous for his hit "Missing You".
Incidentally, John Waite later formed a hard rock band with Neal Schon called Bad English.
The Babys and Journey may be like a brother band.
No.6「Who's Crying Now」(Album:Escape)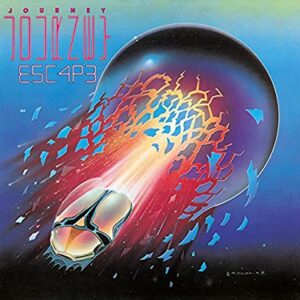 ■Song Title:Who's Crying Now
■Album Name:Escape
■Video link:「Who's Crying Now」
In the early days, Greg Laurie and Neal Schon were the main songwriters for them.
However, when Steve Perry joined the band, most of the songs were co-written by Steve and Neal Schon.
Later, when Jonathan Cain joined the band, Jonathan, Steve, and Neil started writing songs.
The appeal of this band is its catchy songs, but I think the addition of members who could write songs led to their later success.
This song was co-written by Jonathan and Steve.
They were newcomers to the band, but by this time, they already had a strong voice.
Initially, Neal Schon provided an intense guitar solo for this song.
However, there is an anecdote that both Jonathan and Steve asked him to play it more simply.
I think the solo at 3:28 was redone in response, but it's a really great guitar solo.
Neil is a former Santana player, but he has a wonderfully extended sound that rivals that of the original Santana.

No.7「Edge Of The Blade」(Album:Frontiers)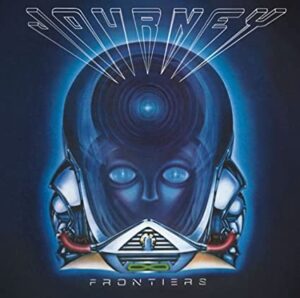 ■Song Title:Edge Of The Blade
■Album Name:Frontiers
■Video link:「Edge Of The Blade」
Neil is basically the type of guy who wants to play guitar all the time.
Before joining Santana, Neil played with many blues guitarists at the Fillmore West, a famous live music venue.
He then joined Santana, but left when Santana went the fusion route with "Caravanserai" and formed Journey.
Listening to Neil's activities outside of this band, it seems that he is basically a person who wants to play hard rock.
In that sense, this song is Neil in his element.
Neil can play very melodically even when he is playing hard.
In the second half of the song, he plays a series of crying phrases in spite of the intensity, and I think it is one of his best performances.
No.8「Wheel in the Sky」(Album:Captured)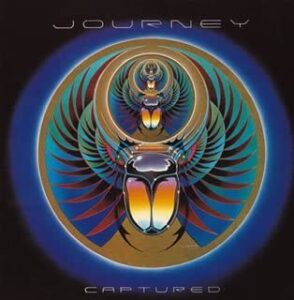 ■Song Title:Wheel in the Sky
■Album Name:Captured
■Video link:「Wheel in the Sky」
Here is a song from the live Album.
The original version of this song can be found on "Infinity".
However, I think this live version is better.
Their heyday is said to be "Escape", "Frontiers" and "Raised on Radio", but I would like to add "Captured" to their heyday.
On this album, I mainly play songs from "Infinity", "Evolution" and "Departure".
I apologize to the fans of those days, but the songs may not be as attractive as those in their prime.
However, this is more than made up for by the band's performance as a live band.
They have taken a slightly better song and enhanced it with their outstanding performance.
I think this song is also much better than the original version.
No.9「Be Good To Yourself」(Album:Raised On Radio)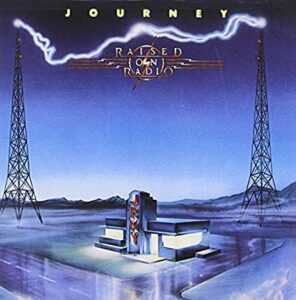 ■Song Title:Be Good To Yourself
■Album Name:Raised On Radio
■Video link:「Be Good To Yourself」
They have had a lot of infighting since they sold out.
Steve Perry, Neal Schon, and Jonathan Cain became more prominent, and Steve Smith and Ross Valory became relatively less prominent.
Steve Smith only participated in three songs on this album, and Ross Valory did not play.
Ross Valory did not play on this album. He was fired by the manager Herbie Herbert.
Steve Perry also released his solo album "Street Talk" prior to this album, and he was about to leave the band.
Steve Perry was also the producer of this album, and left the band the following year.
Now, some of you may have noticed that their album name is full of words.
Let's list them by year of release.
"Departure" -> "Captured" -> "Escape" -> "Frontiers".
In fact, it seems that the title of this album was originally "Freedom".
But at Steve's suggestion, they changed it to "Raised On Radio".
Steve may have been disgusted by the band's infighting and didn't want to adopt the album name "Freedom".
No.10「Open Arms」(Album:Escape)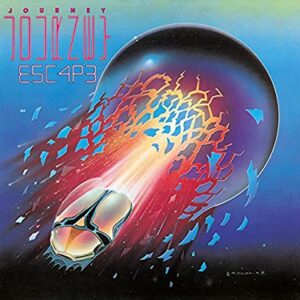 ■Song Title:Open Arms
■Album Name:Escape
■Video link:「Open Arms」
This song is one of their most popular ballads.
I mentioned earlier that the industrial rock genre has had a tendency to be neglected.
I remember a music writer once wrote that industrial rock bands "have big hit ballads that fail to impress".
Presumably, this song was among those he was referring to.
At the time I was too young to have confidence in my own opinion, and I thought that was the way it was.
However, after listening to a lot of music and exchanging opinions with various people, I can now clearly say that this song is a masterpiece.
This song is a masterpiece.
This song was used as the theme song for the Japanese movie "Umizaru" in 2004.
Just like "Don't Stop Believin'," this song is back in the limelight after more than 20 years.
Isn't this proof that their songs have a universal appeal?
Those of you who underestimated this band in the past may find a new appeal if you listen to them again with an unbiased ear.