This time I created a ranking for Joyce.
She went by the name Joyce Moreno for a while, but is generally known as Joyce.
She came out of bossa nova, but there are not so many bossa nova-like songs.
In terms of genre, he might be better classified as MPB.
His scatting and guitar playing are both excellent.
This blog is an automatic translation of a Japanese blog into English.
Please understand that it may be difficult to read.

No.1「Feminina」(Album:Feminina)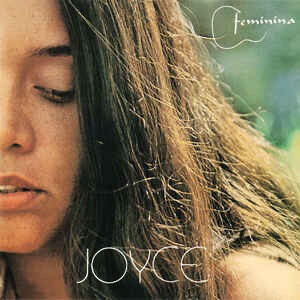 ■Song Title:Feminina
■Album Name:Feminina
■Video link:「Feminina」
She is a well-known feminist.
However, she is not an exclusive type of feminist, as you can see from her words and actions.
In this song, a little girl asks her mother what it means to be a woman, and her answer is something like this.
Her mother says, "It's not about your hair or how you look. It's always in you," she replies. She sings, "You have to find yourself."
Perhaps she is searching for her identity through music.
But still, this song is free-spirited.
No.2「Sem Poder Dancar」(Album:Tudo)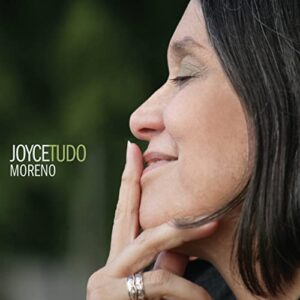 ■Song Title:Sem Poder Dancar
■Album Name:Tudo
■Video link:「Sem Poder Dancar」
This album was released in 2013, but it is no less than her heyday.
If you follow her transition, you can see glimpses of her talent from her early days.
However, in the early days, she was small and had not yet matured.
Then her talent blossomed with "Feminina".
But even after that, she continued to refine her expressiveness.
She is not here to overwhelm the listener as she did in her youth.
But the plump expressiveness of this song seems to be more polished than before.
No.3「Moreno」(Album:Agua e Luz)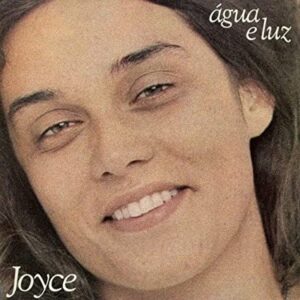 ■Song Title:Moreno
■Album Name:Agua e Luz
■Video link:「Moreno」
Joyce's first marriage was not a good experience.
Her first husband was a musician named Nelson Angelo.
With him, she released a great album called "Nelson Angelo E Joyce".
However, she did not like to be tied down to her family and wanted to express herself in the world of music.
After her divorce, she met a drummer named Tutty Moreno in New York.
They later got married.
The name of this song, "Moreno," refers to Tutti Moreno.
Their subsequent relationship can be clearly seen in the album cover below.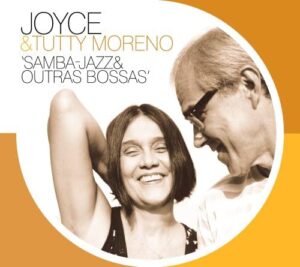 She continues to produce works of a high standard to this day, and her good relationship with her husband may have had a positive influence on her music.
No.4「Aldeia de Ogum」(Album:Feminina)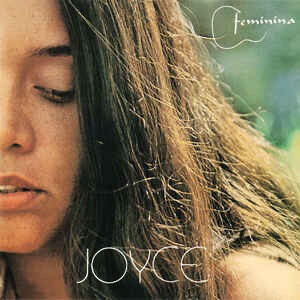 ■Song Title:Aldeia de Ogum
■Album Name:Feminina
■Video link:「Aldeia de Ogum」
It's been said that this album is her masterpiece, and I agree.
This recording was a chance she hadn't had in a long time.
In 1980, she released Feminina, her first purely leader album in eleven years, which Joyce herself described as "the first perfect recording I've ever made [4].
In the 1970s, she was not able to make music as much as she wanted.
The only songs she released in the 1970s were "Nelson Angelo e Joyce" with her ex-husband and "Passarinho Urbano" for promotional purposes.
She had a good music career and a good husband.
Her daughter, Clara Moreno, is also a successful musician and life seems to be going very well.
However, she was a late bloomer at the age of 32, and had experienced a long period of underachievement before her breakthrough.
I think she is a person who opened up her own possibilities and found happiness.
No.5「Mulheres Do Brasil」(Album:Meus Momentos)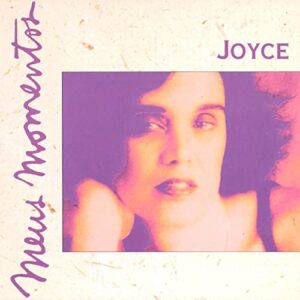 ■Song Title:Mulheres Do Brasil
■Album Name:Meus Momentos
■Video link:「Mulheres Do Brasil」
This album is a compilation, but it doesn't seem to be a best of compilation.
Looking at the song selection, some famous songs like "Misterios" and "Essa Mulher" are included.
However, many of the other classic songs are not included.
However, there are songs like this one that you can't hear anywhere else, so it's very useful!
Many Brazilian artists have their roots in samba.
Joyce doesn't have a lot of samba songs, but she can sing a typical samba song like this one, and it shows that she is top-notch.
There are cheers in this recording, so it must be a live recording.
I hope she will sing more samba.
No.6「Banana」(Album:Feminina)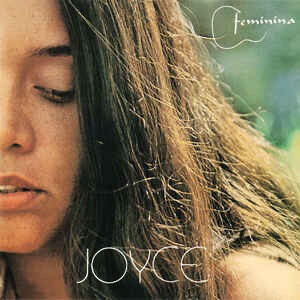 ■Song Title:Banana
■Album Name:Feminina
■Video link:「Banana」
Joyce is also a fascinating guitar player.
She seems to have taught herself to play the guitar.
One day, when I came home from school, my brother was in the living room.

My friend Roberto Menescal, who was already a famous musician in Brazil, was with him. He was listening to a song that I had recorded.

I was very embarrassed because I thought I would be ridiculed, but after listening to it, Menescal told me it was great and encouraged me to do my best.

I was 14 years old.
By the time she was 14 years old, she was already a good guitarist.
Now, in this song, please pay attention to her guitar.
From 2:22 on, it's especially worth listening to.
No.7「Nacional Kid」(Album:Tardes Cariocas)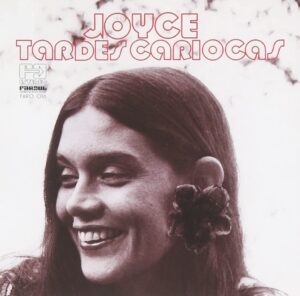 ■Song Title:Nacional Kid
■Album Name:Tardes Cariocas
■Video link:「Nacional Kid」
She is generally considered to be in her prime with "Feminina", "Agua e luz" and "Tardes Cariocas".
This song is a selection from the third in a popular trilogy.
This song is from 1976's Visions of Dawn, which was re-recorded in 1983.
I had a hard time deciding which version to choose, but I chose this one by a narrow margin.
Here's a link to the 1976 version as well.
The deciding factor for me to choose this version was the scat at 1:54.
No.8「See You In Rio」(Album:Rio)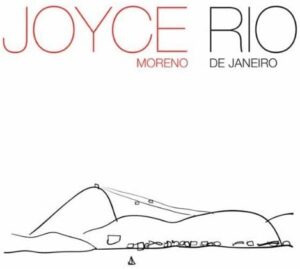 ■Song Title:See You In Rio
■Album Name:Rio
■Video link:「See You In Rio」
This song, for example, may be the perfect song for when you want to relax.
Her appeal is not necessarily in her high-energy songs.
She was born in Rio, Brazil.
In this song, she is calling out to her old friends to meet her in her hometown.
You can easily listen to it as if you were meeting an old friend.
The first half of the song is sung calmly.
In the second half, the sound of the piano or keyboard is very emotional.
No.9「Azul Bahia」(Album:Gafieira Moderna)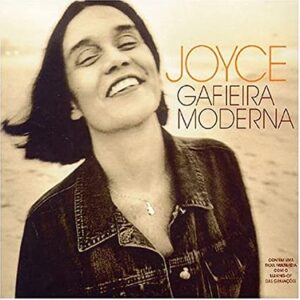 ■Song Title:Azul Bahia
■Album Name:Gafieira Moderna
■Video link:「Azul Bahia」
At that time, Joyce was on a roll.
Her last album "Hard Bossa", released after moving to Far Out Recordings, was one of the best in her career.
Far Out is a label run by Joe Davis, who is a DJ himself.
Although it is a British label, it specializes in Brazilian music, and other labels such as Azymuth and Nana Vasconcelos belonged to it.
The album was produced by Joe Davis, who served as executive producer.
In the album title "Gafieira Moderna", "Gafieira" means "Brazilian dance floor" and "Moderna" means "modern".
In other words, it seems to be an attempt to recreate the good old dance floor Brazilian music in the modern age.
No.10「Barracumbarra」(Album:Tardes Cariocas)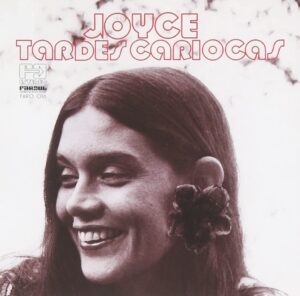 ■Song Title:Barracumbarra
■Album Name:Tardes Cariocas
■Video link:「Barracumbarra」
It is still one of her most popular songs.
The highlight of the song is the scatting in the second half.
The first half of this song is unusually slow scatting.
It lasts for three and a half minutes, but it may seem a little long.
If you can't wait, listen to it from 3:36.
If you have time, you can take your time to enjoy the gradual acceleration.
The fast scatting and accordion in the latter half of the song is very pleasant.