In this article, I have created a ranking of Keith Jarrett.
There are not many videos of him on Youtube, and many of his so called great performances cannot be found by searching.
This time, only No.1, No.2 and No.7 have video links on Youtube.
So, for the ones that don't have video links on Youtube, I put Open Spotify links instead.
You can register Spotify for free, so please subscribe to Spotify and listen.
This blog is an automatic translation of a Japanese blog into English.
Please understand that it may be difficult to read.

No.1「Prayer」(Album:Death and the Flower)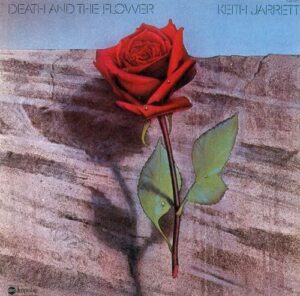 ■Song Title:Prayer
■Album Name:Death and the Flower
■Video link:「Prayer」
The album name "Death and the Flower" seems to have some meaning.
On the inner sleeve of the album, there is a poem that he wrote himself.
The poem says that death is an illusion and we should live like a flower.
He is influenced by the mystic thinker Gurdjieff and has released an Album called "G.I. Gurdjieff: Sacred Hymns".
The highlight of this song is from 4:07.
A similar repetitive phrase was later performed in "The Koln Concert".
Incidentally, the following songs on this album are also great.
If you like King Crimson, you may like this song better.
No.2「My Back Pages」(Album:Somewhere Before)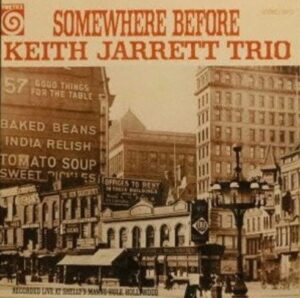 ■Song Title:My Back Pages
■Album Name:Somewhere Before
■Video link:「My Back Pages」
This song is a cover song, and the original is by Bob Dylan.
However, he was referring to the cover version by The Byrds.
The piano does not start easily in this song.
After the bass in the intro, the piano finally starts at 47 seconds.
In the first half of this song, the melody is just a repetition of the original melody.
But the melody is very beautiful.
I think many people have rediscovered the charm of the original song through Keith's performance.
At about 1:59, the beautiful melody is further developed, and that's where the real fun begins.
No.3「Falling in Love with Love」(Album:Standards Live)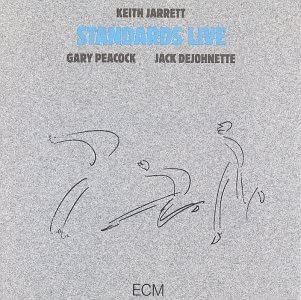 ■Song Title:Falling in Love with Love
■Album Name:Standards Live
■Spotifyリンク:「Falling in Love with Love」
He made an impact on the jazz scene in the 1980s.
He formed a piano trio, The Standers, to play standard numbers.
The music created by this trio was said to be innovative at the time.
But if you listen to it dispassionately, it seems difficult to explain what is new about it.
The basic methodology of the trio follows that of Bill Evans, and cannot be described as revolutionary.
The interpretations of standard numbers are also not that new.
However, it still sounds fresh, which is a wonder.
Even familiar standard numbers seem to be new to me.
I can't find the right words to describe this freshness.
No.4「Country」(Album:My Song)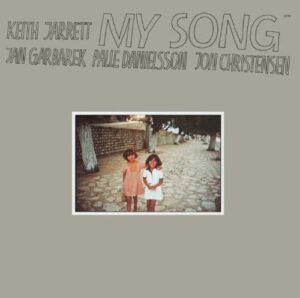 ■Song Title:Country
■Album Name:My Song
■Spotifyリンク:「Country」
Since the 1980s, he has played only piano trio and solo piano.
In the 1970s, however, he led two quartets.
One was the American Quartet of Death and the Flower, which I mentioned earlier.
The members other than Keith are as follows
Dewey Redman: tenor saxophone
Charlie Haden: bass
Paul Motian: drums
The song "Prayer" that I mentioned earlier was performed by this quartet.
However, he was also active in another European quartet at the same time.
Let me introduce the members of that quartet as well.
Jan Garbarek: tenor & soprano saxophone
Palle Danielsson: Bass
Jon Christensen: drums
This "Country" is performed by the latter European Quartet.
The European quartet is characterized by the presence of Jan Garbarek.
Jan's saxophone is wonderful in this song.
No.5「Autumn Leaves」(Album:Still Live)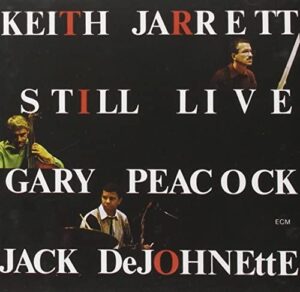 ■Song Title:Autumn Leaves
■Album Name:Still Live
■Spotifyリンク:「Autumn Leaves」
Like "Falling in Love with Love," this is a song by Standers, selected from their live album.
Other than Keith, the other two members were as follows
Gary Peacock: bass guitar
Jack DeJohnette: drums
This album is probably the best way to experience their amazing interplay.
In this album, the piano is not always the main player, and it is not uncommon for other instruments to take the lead.
This song is one such example.
In this song, after Keith plays the theme melody, the bass leads the song for a while.
It is rare to hear a song where the bass ad-libs last this long after the theme.
Then Keith's solo starts.
After 4:30, Jack DiJohnette's drums are quite prominent.
They were three people playing on equal footing.
No.6「Be My Love」(Album:The Melody At Night, With You)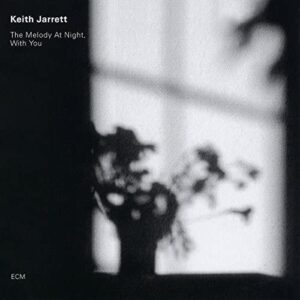 ■Song Title:Be My Love
■Album Name:The Melody At Night, With You
■Spotifyリンク:「Be My Love」
He was diagnosed with Chronic Fatigue Syndrome in 1996.
As the name implies, it is a chronic illness that causes extreme fatigue, making it impossible to even lead a normal life.
Finally, he could no longer play the piano.
At that time, his wife, Rose Ann Jarrett, devotedly took care of him.
As a result of her devoted care, he was able to play the piano again in 1998 and returned to recording with this album.
This album is dedicated to his wife Rose.
The Album name, "The Melody At Night, With You," is thought to be a nod to his wife's presence.
His playing on this song is not as eloquent as before.
However, it is a quietly moving performance.
No.7「Forest Flower – Sunrise」(Album:Forest Flower)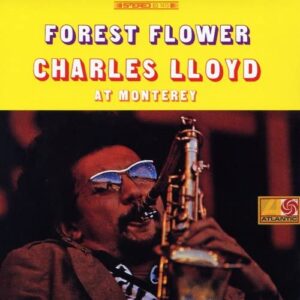 ■Artist Name:Charles Lloyd
■Song Title:Forest Flower – Sunrise
■Album Name:Forest Flower
■Video link:「Forest Flower – Sunrise」
Keith goes beyond being a sideman in this song.
Keith's performance at 1:16 is one of the best performances of his entire career.
It's just that this performance has yet to establish its own personality.
It sounds like something out of John Coltrane's Sheets of Sound.
The year before, he had made his recording debut with Art Blakey's group.
Later he joined Charles Lloyd's group here.
He was also invited by Miles Davis to record "Get Up With It".
At that time, Keith was still in his infancy.
However, his playing has already convinced us that he will make great strides in the future.
No.8「God Bless the Child」(Album:Standards, Vol. 1)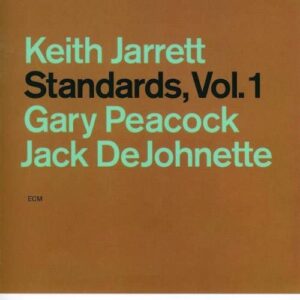 ■Song Title:God Bless the Child
■Album Name:Standards, Vol. 1
■Spotifyリンク:「God Bless the Child」
Keith's music is quite diverse.
He has released classical albums, and in the early days, there were some rock influences such as "Gary Burton & Keith Jarrett".
However, I think the most distinctive feature of his music is that it is gospel-like.
As an example, please listen to this song.
It's over 15 minutes long, but you can feel the gospel influence in the performance.
In addition to the masterpieces on the front page, Keith also has other masterpieces on the back page.
For example, on "Spirits", he plays a kind of Strange Folk music.
Another one is "Ruta and Daitya" released under the joint name with Jack Dijonnette.
This album is also like blogressive rock with ethnic music elements.
It would be a shame to leave both of these albums behind as masterpieces.
No.9「In Front」(Album:Facing You)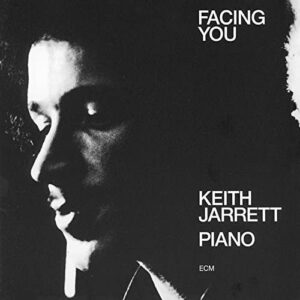 ■Song Title:In Front
■Album Name:Facing You
■Spotifyリンク:「In Front」
This is a song from his first solo piano album released by ECM.
At the time, he was in Miles' band.
He was only one of the many members, but he wanted to play the piano as much as he could.
It was Manfred Eicher of ECM who offered Keith a solo piano recording.
Manfred Eicher was convinced.
In 1971, ECM released a solo piano album by Chick Core called "Piano Improvisations Vol. 1".
That album was well received.
After Chick Core, Eicher approached Keith.
As a result, this album was born.
No.10「Koln, January 24, 1975 Part I」(Album:The Koln Concert)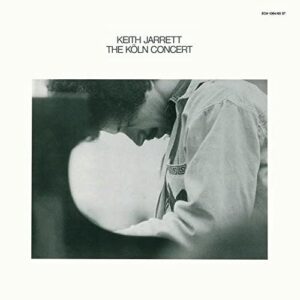 ■Song Title:Koln, January 24, 1975 Part I
■Album Name:The Koln Concert
■Spotifyリンク:「Koln, January 24, 1975 Part I」
It is generally said that this album is his best work.
It has sold more than 3.5 million copies, which is an unparalleled hit for an album of this kind.
He has many masterpieces of solo piano, including "Solo Concerts: Bremen and Lausanne" and "Staircase".
The six-CD set "Sun Bear Concerts" is also excellent.
So, why is this album so popular among them?
It is because this album is very romantic.
This album is a straightforward expression of his romanticism.
You can feel the joy of playing the piano in these songs.