This time we created a ranking for Kraftwerk.
They are a band that pursued the possibilities of electronic music.
Their influence on today's music scene may even surpass that of the Beatles.
Find out for yourself what a legend they are.
This blog is an automatic translation of a Japanese blog into English.
Please understand that it may be difficult to read.
No.1「Expo 2000 (Underground Resistance Mix)」(EP:Expo 2000 Remix)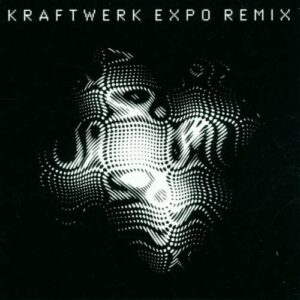 ■Song Title:Expo 2000 (Underground Resistance Mix)
■EP名:Expo 2000 Remix
■Video link:「Expo 2000 (Underground Resistance Mix)」
This song was written for the World Expo held in Hannover, Germany.
When it was released, it was a big hit.
It was the first new song in 12 years, since "The Telephone Call" in 1987.
This time, I'd like to introduce the remixed version of the song.
The remix was done by Underground Resistance, another Detroit techno legend.
At the time, music like Kraftwerk was called techno.
In Japan, it has come to be called by its own name.
The term "techno-pop" is said to have first appeared in 1978 when rock critic Yuzuru Agi, who published "Rock Magazine" in Osaka, used it in a review of Kraftwerk's Album "Ningen Kaitai" [6].
In other words, the techno and techno-pop of club music both have their roots in Kraftwerk.
This song is more of a club music song.
The fact that the remix is number one may be typical of them.
No.2「Tour de France Etape 1」(Album:Tour de France Soundtracks)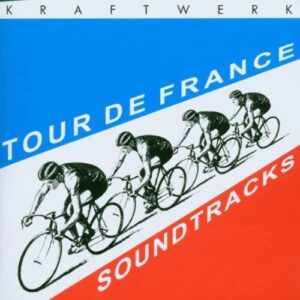 ■Song Title:Tour de France Etape 1
■Album Name:Tour de France Soundtracks
■Video link:「Tour de France Etape 1」
Their music was innovative, but it was also highly regarded in terms of sales.
However, in terms of sales, I think this album is their masterpiece.
It reached No. 1 in Germany, their home country.
This album is the soundtrack of the Tour de France, a bicycle road race.
The live broadcast of the Tour de France is watched by 3 billion people around the world.
This album also celebrates the 100th anniversary of the Tour de France.
Ralf Hütter is a cycling enthusiast.
Maybe that's why this album is so good.
No.3「Tour De France Etape 2」(Album:Minimum-Maximum)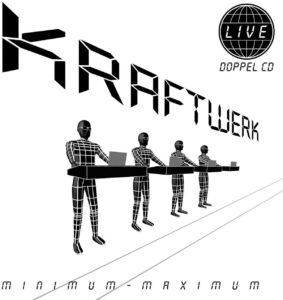 ■Song Title:Tour De France Etape 2
■Album Name:Minimum-Maximum
■Video link:「Tour De France Etape 2」
This is a song from the live album.
It's a little different from the studio version, don't you think?
The acoustic space is very comfortable.
After "Electric Cafe", they have been releasing only remixes and live albums.
In this album and "3-D The Catalogue", they recreate old songs in a modern way.
Inevitably, old electronic music can feel old in the details.
They seem to always want to be new.
No.4「Europe Endless」(Album:Trans-Europe Express)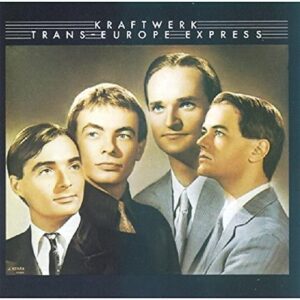 ■Song Title:Europe Endless
■Album Name:Trans-Europe Express
■Video link:「Europe Endless」
This album is said to be his masterpiece and contains many great songs such as "Franz Schubert".
This album is also said to have influenced Hip-Hop.
Afrika Bambaataa's reference to "Trans-Europe Express" in the song "Planet Rock" was a big hit at the time.
Here's a link to two songs.
Kraftwerk – Trans-Europe Express
Afrika Bambaataa & Soulsonic Force – Planet Rock
Kraftwerk was also groundbreaking in rhythm.
I like "Europe Endless" better.
Both songs have monotonous rhythms, but they sound funky.
No.5「Ruckzuck」(Album:Kraftwerk)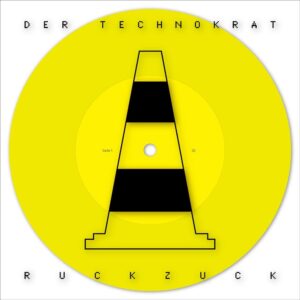 ■Song Title:Ruckzuck
■Album Name:Kraftwerk
※The cover is the single version
■Video link:「Ruckzuck」
In 1967 they formed a band called Organisation.
The band released an album called "Tone Float" in 1970.
Here's a song from that album.
Organisation (Kraftwerk) – Milk Rock
After that, the band changed their name and released this Album.
At the time, they were a four-piece band.
Klaus Dinger of NEU! was also a member of the band at that time.
Klaus doesn't play the drums on this song, but it sounds like NEU!
This first Album and the early trilogy of "Kraftwerk 2" and "Ralf & Florian" are now out of print.
I haven't heard the Album either.
I have not heard the Album, but I knew this song as it is a famous song.
The first trilogy has not been reissued, but it's a shame that such a song is buried.
No.6「Computer Love」(Album:Computer World)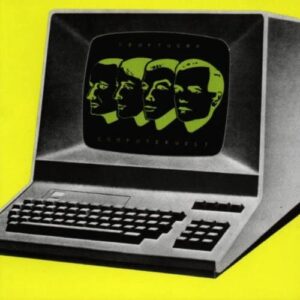 ■Song Title:Computer Love
■Album Name:Computer World
■Video link:「Computer Love」
Incidentally, the band name "Kraftwerk" means "power plant" in German.
I think that they often combine human words with inorganic words.
For example, they have album names like "The Man Machine" and "Electric Cafe", and this song is "Computer Love".
Their music feels surprisingly human when I listen to it now.
In this song, the words "lonely night" are repeated.
Nowadays, DTM, a method of creating music with a computer, has become popular.
However, when this album was released in 1981, computers were not yet on the market.
It's a retro-futuristic song that shows the longing for technology.
No.7「The Robots」(Album:The Man Machine)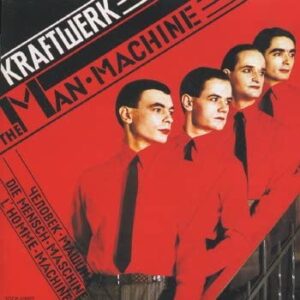 ■Song Title:The Robots
■Album Name:The Man Machine
■Video link:「The Robots」
They have also had an influence on the New Wave.
YMO and Devo are probably the most famous direct influences.
Other than that, the indirect influence via David Bowie is important.
David Bowie [18] [19] [20], who had been an enthusiastic fan of Kraftwerk since that time, and who later befriended them and reached the creative peak of their studio work with the Berlin Trilogy, bought up front row seats at the concert.
This influence developed into a movement in England.
At that time, the "David Bowie Night" event organized by Steve Strange of Visage was very popular in the UK.
The movement spawned many New Romantic bands such as Duran Duran.
Here is another song similar to this one.
If you trace the origins of ele pop, you will find Kraftwerk.
No.8「Sex Object」(Album:Electric Cafe(Techno Pop))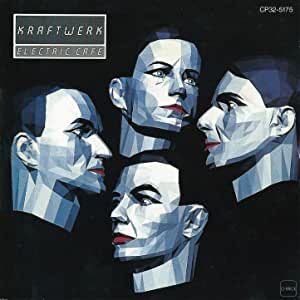 ■Song Title:Sex Object
■Album Name:Electric Cafe(Techno Pop)
■Video link:「Sex Object」
When this album was released in 1986, techno-pop was in its mature stage.
In a way, it could be said that the times had caught up with them.
In the past, equipment has played an important role in their music.
In the early days, they were among the first to introduce new equipment.
They also modified instruments and sometimes built their own instruments.
At this time, however, they are using the same equipment as other bands.
E-mu Emulator
Linn LM-1
Roland TR-808
NED Synclavier
YAMAHA DX7
Especially the "Roland TR-808" and the "Yamaha DX7" were used by everyone at the time.
But instead of novelty, they have been competing with high quality.
This album is certainly not new, but it contains some great songs.
No.9「Autobahn」(Album:Autobahn)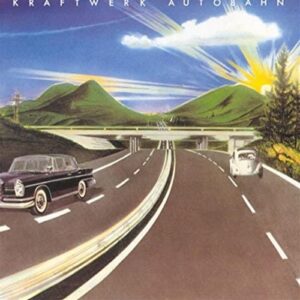 ■Song Title:Autobahn
■Album Name:Autobahn
※The cover is the single version.
■Video link:「Autobahn」
※Single version
This album reached #9 in Germany, and this single also reached #9.
With this album, they introduced the Mini Moog.
When this album was released in 1974, it was very expensive and not many people were using it.
This song also had a novel ambient style.
This was four years before Brian Eno introduced ambient music with Ambient 1: Music for Airports.
This song is pre-ambient music.
Autobahn" is a German freeway.
At 1:55, the song evokes a rural landscape, which is wonderful.
No.10「Radio-Activity」(Album:Radio-Activity)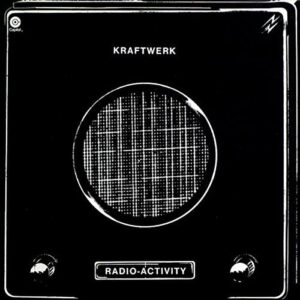 ■Song Title:Radio-Activity
■Album Name:Radio-Activity
■Video link:「Radio-Activity」
Until now, their works were produced by Conny Plank, a famous Krautrock producer.
From this album, however, they are now self-produced.
The following two people produced the album.
Ralf Hutter
Florian Schneider
Another interesting thing is the presence of a member named Emil Schult.
Emil Schult became a member of the band around the time of "Autobahn", but he never performed on stage.
Emil Schult's role was to create visuals and images.
Currently, a guy named Falk Grieffenhagen seems to be in charge of the visual aspect.
This is what it looks like in recent live performances.

I'm amazed at their foresight to have had a member in charge of visuals since the early 1970s.