This time we have created a ranking of Massive Attack.
They are one of the leading groups in Trip Hop and Bristol Sound.
The music is omnivorous and downer, with a foundation of HIOHOP and reggae.
It is not music for everyone.
However, I think it would be a shame to avoid them from the start.
The reason is that once you get to know its charm, you will become addicted to it.
This blog is an automatic translation of a Japanese blog into English.
Please understand that it may be difficult to read.

No.1「Teardrop」(Album:Mezzanine)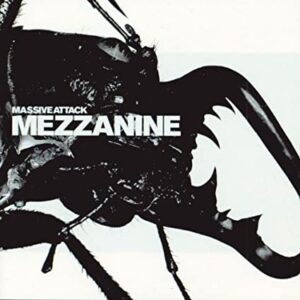 ■Song Title:Teardrop
■Album Name:Mezzanine
■Video link:「Teardrop」
This album features Elizabeth Fraser of Cocteau Twins as a guest vocalist.
She also participated in the songwriting.
The song title is "Teardrop".
In this promotional video, a baby in the womb is featured.
I'm not sure what she's trying to say in the video.
In the end, I couldn't find anything that seemed to connect to "Teardrop" even after reading the lyrics and watching the PV.
This is a song to savor the mysterious world.
No.2「Blue Lines」(Album:Blue Lines)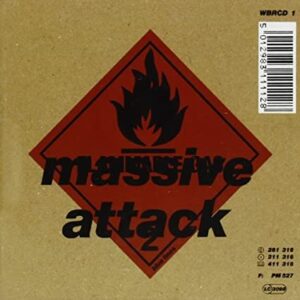 ■Song Title:Blue Lines
■Album Name:Blue Lines
■Video link:「Blue Lines」
This is the title track of the first album.
They initially called themselves "Wild bunch".
At that time, Nellee Hoope, Tricky and others participated in the band.
They later recorded Neneh Cherry's "Raw Like Sushi" and released the following singles.
By this time, the members had been fixed, and they were as follows
Grant "Daddy G" Marshall
Robert "3D" Del Naja
Andrew "Mushroom" Vowles
Their music has been called "dance music that you can't dance to.
Nowadays, such music is commonplace, but at the time, I think it was rare.
But even today, their music has not lost its freshness.
No.3「Protection」(Album:Protection)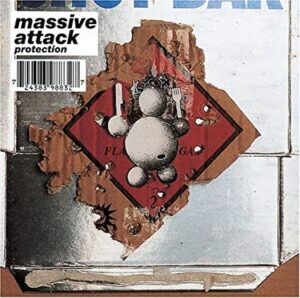 ■Song Title:Protection
■Album Name:Protection
■Video link:「Protection」
This song features Tracey Thorn of Everything But the Girl as a guest vocalist.
Tracey also sings on this song and "Better Things".
The first three albums are all masterpieces, but the musical trends are quite different.
This second album is different from the first one in that it has a more varied sound and a more aesthetic style.
Although the rhythmic aspect of this album is more backward than the previous one, the quality of the work has not declined due to the newly acquired charm.
This song in particular is relatively easy to listen to, and I think it's easy to understand their appeal.
It is a song with a lower temperature, but I think that is also a good thing.
No.4「Angel」(Album:Mezzanine)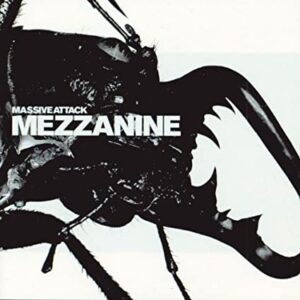 ■Song Title:Angel
■Album Name:Mezzanine
■Video link:「Angel」
Horace Andy joins the band for this song.
This album is said to be more rock-oriented because of the effective use of guitars at key points.
Mushroom seemed to be dissatisfied with this change and left the band after this album.
Dark guitars are used in this album.
The guitarist Angelo Bruschini seems to have been a member of The Blue Aeroplanes.
He contributed a lot to this album, and also played an impressive performance on "Dissolved Girl," which I was not sure which song to choose.
This album is said to be their best work.
No.5「Paradise Circus」(Album:Heligoland)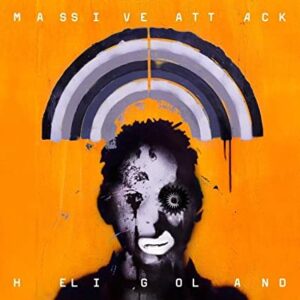 ■Song Title:Paradise Circus
■Album Name:Heligoland
■Video link:「Paradise Circus」
It seems that this Album was a difficult production.
Initially, it was tentatively titled "Weather Underground" and was scheduled to be released in 2007.
It was actually released in 2010, which means it took more than three years to complete.
It is now easier to listen to, but it is a very good quality album.
In the latter half of the album, there are parts that sound like New Order.
By the way, "Heligoland" in the title of the album is a reference to Helgoland Island, a tourist spot in Germany.
Here is a photo of the island.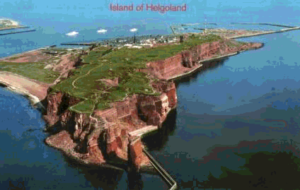 Please listen to the song while looking at the photo.
No.6「Live with Me」(Album:Collected)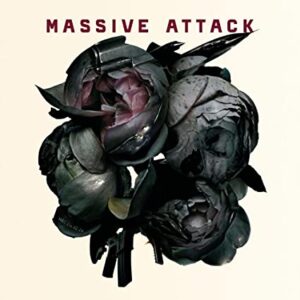 ■Song Title:Live with Me
■Album Name:Collected
■Video link:「Live with Me」
This album is a best of album.
It was released after soundtracks like "Danny the Dog" and "Bullet Boy".
This song is not on the original album.
Now, the guest vocalist for this song is Terry Callier.
If you listen to Terry's vocals from 1:31, you can tell that he works well with them.
Also worth noting is the music video.
It depicts the personal life of a woman who is self-absorbed and self-indulgent.
She thought staying at home would ruin her, so she went out, but she couldn't walk and ended up lying on a bench.
This time, she dreams that she is falling down a spiral staircase to nowhere.
What did the woman see when she woke up afterwards?
Please watch the video above to find out.
No.7「Cool Monsoon (based on "Weather Storm")」(Album:No Protection)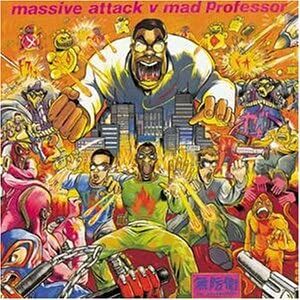 ■Song Title:Cool Monsoon (based on "Weather Storm")
■Album Name:No Protection
■Video link:「Cool Monsoon (based on "Weather Storm")」
This album is Mad Professor's reworking of "Protection" as a Dub Album.
In fact, much of the appeal of this album is due to the Mad Professor's work.
The original of this song is called "Weather Storm".
The rhythm is well dubbed, but the piano is featured heavily here as well.
It may be more beautiful than the original song.
The album cover says "Massive Attack Vs. Mad Professor".
It's a unique masterpiece created by combining the best of both worlds.
No.8「Future Proof」(Album:100th Window)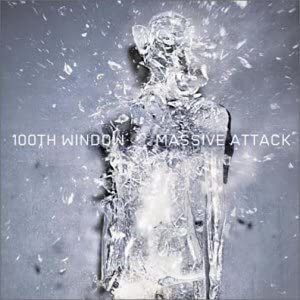 ■Song Title:Future Proof
■Album Name:100th Window
■Video link:「Future Proof」
Daddy G did not participate in this album because he had to raise his child.
Mushroom, one of the original members, had already left the band after the last album.
Therefore, this album could almost be called 3D's solo album.
Sinead O'Connor participated in some songs, but overall, this album was led by 3D.
This song is a bit like the Radiohead of the past, isn't it?
First, after the floating intro, 3D's vocals start.
The chaotic development that follows is very thrilling.
No.9「Unfinished Sympathy」(Album:Blue Lines)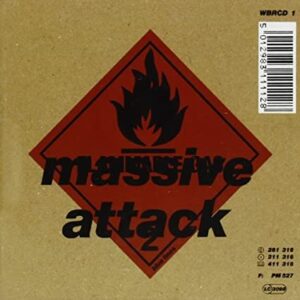 ■Song Title:Unfinished Sympathy
■Album Name:Blue Lines
■Video link:「Unfinished Sympathy」
This album is famous for their cover of William DeVaugh's "Be Thankful For What You've Got".
I like R&B, but I'm not looking for that in this band.
But I chose this song because of the charm of the music and the wonderful strings.
I wondered who arranged the strings, and when I looked at the credits, it was Wil Malone.
His solo album was also a great piece of orchestration.
The Verve's "Bitter Sweet Symphony" is another famous song by him.
I listen to this song mainly for the strings.
No.10「Babel」(Album:Heligoland)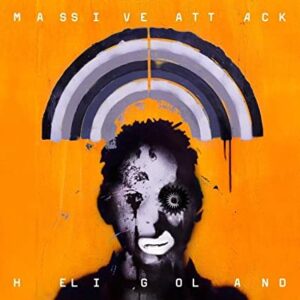 ■Song Title:Babel
■Album Name:Heligoland
■Video link:「Babel」
I think they are one of the hardest bands to get into.
If you are new to the band, I recommend this album, which is full of easy listening songs.
This song, in particular, sounds like guitar pop.
Martina Topley-Bird, the female vocalist of Tricky, is the guest vocalist on this album.
She is a very cute vocalist.
In the latter half of the album, the sound gradually changes to their own style.
The second half of the song gradually changes to their typical sound, especially from 3:30.
This song is close to a normal band sound, so I think it's easy to understand the appeal.
If you like this song, please listen to the first album.