In this article, we have created a ranking of Matt Bianco.
If you are an avid fan, you may think that there are few representative or popular songs.
This is like a best-of list of my personal favorite songs.
The other rule I took into consideration when selecting the songs was that I did not select instrumentals or cover songs.
It would have been impossible for me to make a selection without such restrictions.
I hope you will enjoy this collection of sophisticated songs.
This blog is an automatic translation of a Japanese blog into English.
Please understand that it may be difficult to read.

No.1「Half a Minute」(Album:Whose Side Are You On?)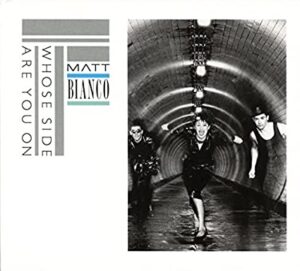 ■Song Title:Half a Minute
■Album Name:Whose Side Are You On?
■Video link:「Half a Minute」
This is a selection from the first Album.
If you watch the PV, you can see that there are three members.
At the time, the band consisted of Mark Reilly, Danny White, and Basia.
However, Danny and Basia left the band after this album.
After that, Matt Bianco became almost a solo project of Mark Reilly.
At the time, music with a Latin flavor called "funcaratina" was popular, such as Haircut 100.
They were also from that movement, and five singles were cut from this album, making it a small hit.
This song also has a Latin flavor, and the piano at 1:54 is especially nice.
No.2「Altozano」(Album:World Go Round)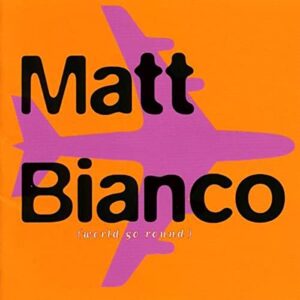 ■Song Title:Altozano
■Album Name:World Go Round
■Video link:「Altozano」
This album surprised me when I first heard it.
I was surprised when I first heard this album because it boldly incorporated Spanish flamenco music.
Incidentally, "Altozano" is also the name of a place in Spain.
The first thing that struck me was the fast flamenco-style handclapping in the intro.
The flamenco guitar plays an active role, and then it gradually becomes more house-like.
The melody of the female chorus is similar to that of a Stevie Wonder song.
The percussion at 2:21 and the bass solo at 3:26 are also excellent.
No.3「Love Life」(Album:Gran Via)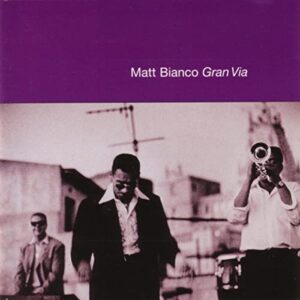 ■Song Title:Love Life
■Album Name:Gran Via
■Video link:「Love Life」
This song is a duet by Mark Riley with a female vocalist who resembles Linda Lewis.
This band is fashionable, but not the type to be influenced by trends.
When this album was released in 1995, drum 'n' bass was taking the scene by storm.
Even Everything But the Girl used drum and bass.
However, as far as I know, this band does not use drum and bass.
I feel that they are more concerned with creating a natural sound.
In their latest album "Gravity" at the moment, they were playing jazz.
I don't dislike this kind of commitment to analog.
No.4「Samba in Your Casa」(Album:Samba in Your Casa)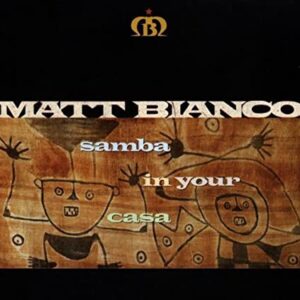 ■Song Title:Samba in Your Casa
■Album Name:Samba in Your Casa
■Video link:「Samba in Your Casa」
This band has a tendency to embrace all kinds of Latin music.
Starting with funkalatina, they have successfully digested a variety of Latin music, including bossa nova, Spanish music, and boogaloo.
The rhythm of this song is Latin house, but the piano and other parts are more like salsa.
However, there are some samba-like parts in the intro and around 2:50.
I think the music incorporates a variety of Latin music.
They are very good at Latin music.
No.5「Could You Be?」(Album:Rico)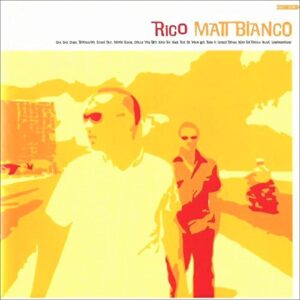 ■Song Title:Could You Be?
■Album Name:Rico
■Video link:「Could You Be?」
This album is full of songs that make you dance, starting with "Cha Cha Cuba".
This album starts with four different dance numbers, and this song is the cool down song.
The sax solo at 2:18 is also wonderful.
The album jacket has two men on it.
I mentioned earlier that after the first album, two of the members left the band except for Mark Riley.
After that, Mark Riley recruited a keyboard player, Mark Fisher, to join the band, and they became a two-piece.
Mark Fisher is a colleague of Mark Riley's from his old band Blue Rondo A La Turk.
He was also the keyboardist for Wham!
No.6「Our Love」(Album:Another Time Another Place)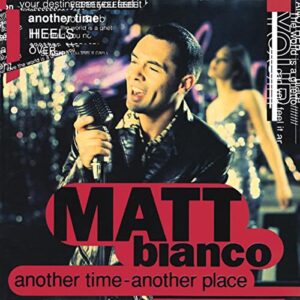 ■Song Title:Our Love
■Album Name:Another Time Another Place
■Video link:「Our Love」
Before this song, they were going through a difficult time.
At the time, they were looking for a new record company, having left Warner Brothers, where they were affiliated.
On their last album, they had covered "What a Fool Believes" by The Doobie Brothers and it had been a hit in some countries.
This seemed to work in their favor when they were signed, but they faced a harsh reality.
The only record companies they were able to sign with were JVC-Victor in Japan and ZYX Music, a local record company in Germany.
Therefore, this album could only be sold in Japan and Germany.
Since then, there have been many Japan-only singles, but even in Japan, they have not released any singles since 2002.
No.7「Ordinary Day」(Album:Matt's Mood)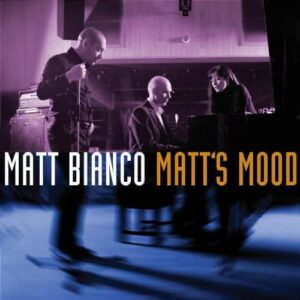 ■Song Title:Ordinary Day
■Album Name:Matt's Mood
■Video link:「Ordinary Day」
This album features Barcia and Danny White for the first time since their first album in 1984.
It's been 20 years since their first album, and I'm sure many of you have been waiting for this.
The change in members has also affected the music.
The charm of the first album was the meeting of the first neo-acoustic and Latin music.
This album brings back the atmosphere of that time.
I think they probably have a lot of fans from the past.
If they haven't played in 20 years, their fans must be that much older.
There's no need to force yourself to look younger.
Aside from the youthful Berthia, the two men are now skinheads.
No.8「Always on My Mind」(Album:Hifi Bossanova)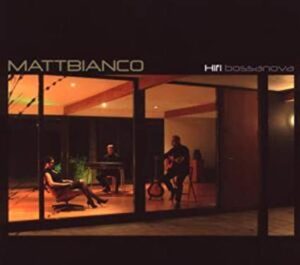 ■Song Title:Always on My Mind
■Album Name:Hifi Bossanova
■Video link:「Always on My Mind」
Matt's Mood" saw the return of two old friends.
However, from this album, it's back to a two-piece with Mark Fisher.
It had been more than five years since the last album, so the devoted fans might have been worried.
However, they seem to have brushed up the songs and arrangements in the meantime, and the songs are excellent.
This song, for example, has a strong Brazilian flavor and might be suitable for Joyce or Marisa Monte.
The piano performance and arrangement at about 1:47 is very enjoyable.
As for the album cover, at first I thought it looked like Mark Almond's "Other Peoples Rooms" cover.
I'll post that one as well.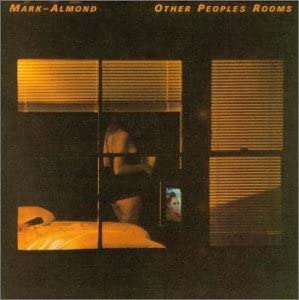 What do you think?
Maybe it's just my imagination.
No.9「Hanging On」(Album:Indigo)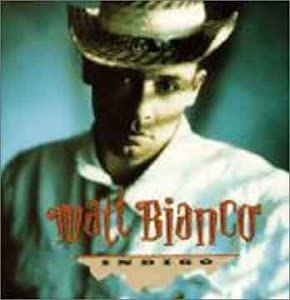 ■Song Title:Hanging On
■Album Name:Indigo
■Video link:「Hanging On」
This year's ranking is based on general popularity and single songs, not so much.
I have always wondered when I listen to their best albums.
I always wondered if there were more songs that could convey their appeal.
This ranking is my own version of their best albums, which I created based on this question.
I compared the songs on this ranking with the best albums already released to see how much they overlap.
The Best of Matt Bianco →1 of 16 songs Match
Sunshine Days – The Official Greatest Hits by Matt Bianco →2 out of 17 songs match
Free Soul Drive with Matt Bianco →4 out of 18 songs match
There is not much overlap.
However, we were unable to find videos for the following songs, so we could not introduce them.
"I Surrender" from "World Go Round
"You'll Never Know" from "Hideaway".
If you have a chance, please listen to them.
No.10「Natural」(Album:Hifi Bossanova)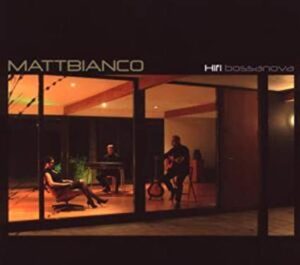 ■Song Title:Natural
■Album Name:Hifi Bossanova
■Video link:「Natural」
Matt Bianco works either alone with Mark Riley or in a two-piece with Mark Fisher.
The rest of the band varies from time to time.
Their Album always has a female vocalist on it.
Many of the female singers on their albums are of a similar type to Barsia.
For example, Hazel Sim of this song is one of them.
This song, for example, sounds like the old Barcia singing.
Of course, if you listen carefully, you can find some differences, but it's not surprising that some people think it's Barcia.
It may be that Barcia is still a big part of Mark Riley's life.