We have created a ranking of Nine Inch Nails.
They are currently a two-piece.
Trent Reznor
Atticus Ross
However, many of the songs introduced here are from Trent Reznor's time alone, and can be considered as his solo unit.
Their music may be liked or disliked by different people.
However, once you understand the appeal of their music, you will inevitably come to think of it as necessary.
This blog is an automatic translation of a Japanese blog into English.
Please understand that it may be difficult to read.
No.1「Starfuckers, Inc.」(アルバム:The Fragile)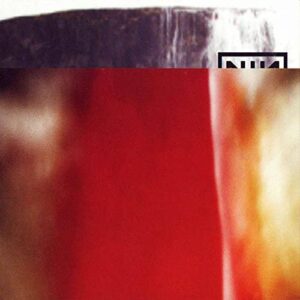 ■Song Title:Starfuckers, Inc.
■Album Name:The Fragile
■Album:「Starfuckers, Inc.」
I wondered what "Starfuckers, Inc." was all about, so I read the lyrics and found out that they were making fun of someone.
According to one theory, it's about Courtney Love and Marilyn Manson.
In the music video, Trent Reznor in the limousine is wearing makeup that looks like Marilyn Manson.
Also, there's a scene where he's throwing a Marilyn Manson CD into a trash can.
I thought the rumors might be true, so I looked at Wikipedia, and found this description.
Marilyn Manson made critical comments about "The Fragile" when it was released, and it was thought that the disagreement between Trent Reznor and Marilyn Manson was continuing.

However, the reconciliation was announced when Marilyn Manson appeared in the video clip of "Starfucker's Inc.
I'm not sure if they really made up for it with this PV.
No.2「Mr. Self Destruct」(アルバム:The Downward Spiral)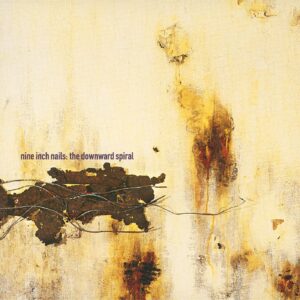 ■Song Title:Mr. Self Destruct
■Album Name:The Downward Spiral
■Album:「Mr. Self Destruct」
This album is a concept album.
The main character is whispered to live a ruinous life, with someone controlling his mind.
Incidentally, during the production of this album, Jeff Ward committed suicide, and Trent Reznor himself was ill.
It may be a documentary of sorts.
As a side note, the song title is said to be a reference to Soft Cell's song of the same name.
Here's a link to that song for your reference.
No.3「We're In This Together」(アルバム:The Fragile)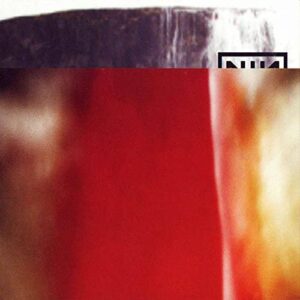 ■Song Title:We're In This Together
■Album Name:The Fragile
■Album:「We're In This Together」
This album was released five years after the last one.
In the meantime, Trent Reznor produced the soundtracks for the films "Natural Born Killers" and "Lost Highway", and contributed the song "The Perfect Drug" to the latter.
The album was released as a double disc set.
Another feature of this album is the good use of piano.
Here's a link to one of the songs.
It is true that many of his songs may be noise-industrial or dark new wave.
But at the root of it all, I think there is a unique sense of beauty.
I also find beauty in the dark soundscape of this song.
No.4「Wish」(EP:Broken)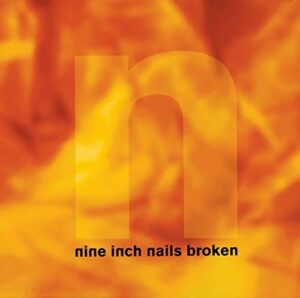 ■Song Title:Wish
■EP名:Broken
■Album:「Wish」
This song was selected from an 8-song EP.
It is over 30 minutes long and does not overlap with any of our other albums, so it can be considered almost an original album.
It was released between the first and the second albums in terms of time.
This album may be the most metal-tinged of their albums.
The year 1992, when this EP was released, was the year when there was a movement of change in metal.
It was the year when Pantera's "Vulgar Display of Power" shocked the scene.
Since then, there has been an increase in music that is indistinguishable from Metal, Punk, American Alternative, and Loud Rock.
Now, not that it matters, but I sometimes think Trent's voice is similar to Lenny Kravitz.
I always think of Lenny when I hear this song.
No.5「Something I Can Never Have」(アルバム:Still)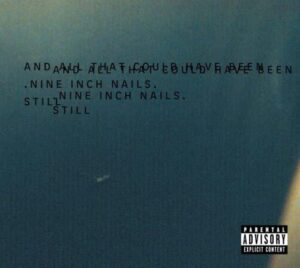 ■Song Title:Something I Can Never Have
■Album Name:Still
■Album:「Something I Can Never Have」
Since we've been listening to a lot of intense songs, I'd like to introduce you to some quiet songs.
First of all, many of you may not know about this album.
Originally, it was a bonus CD that came with the first limited edition CD of "And All That Could Have Been".
Later, it was released as a stand-alone album.
However, this CD cannot be bypassed.
There is no better album to get to know their aesthetic side.
It also contains self-covered versions of previously released songs.
I recommend this album to anyone who likes the music of 4AD, the band the Cocteau Twins were in.
No.6「March of the Pigs」(アルバム:The Downward Spiral)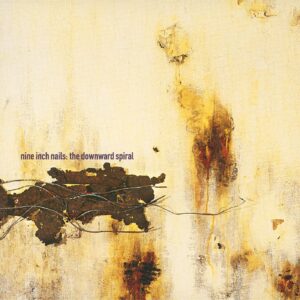 ■Song Title:March of the Pigs
■Album Name:The Downward Spiral
■Album:「March of the Pigs」
I was very surprised when I found out that this album sold well in the US.
I thought it was not music for everyone.
Nonetheless, the album reached number two in the US album charts.
These things happen from time to time.
Incidentally, this album is said to be influenced by David Bowie's "Low" and Pink Floyd's "The Wall.
Neither of the above works can be considered music for the general public, but they were big hits.
I think Trent Reznor has overcome the same barrier with this work.
No.7「Head Like a Hole」(アルバム:Pretty Hate Machine)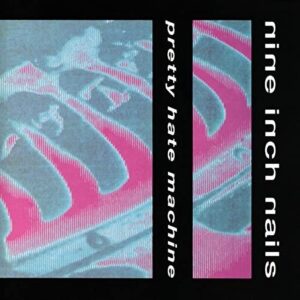 ■Song Title:Head Like a Hole
■Album Name:Pretty Hate Machine
■Album:「Head Like a Hole」
This is a selection from his debut album.
Actually, Trent Reznor had an early recording that was later pirated as "Purest Feeling".
Here's a link to the album title track only.
Nine Inch Nails – Purest Feeling
The songs on this album are quite similar to those on the debut album, but the sound is quite different.
To be honest, it's not as good as the songs on their debut album.
They debuted in 1989, so it was probably recorded around 1988.
However, to bring them up to the level of their debut album in a year or so is a remarkable progress.
No.8「Only」(アルバム:With Teeth)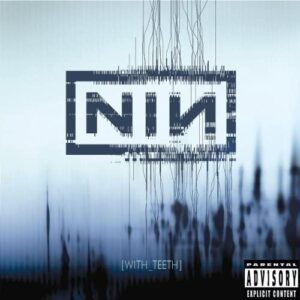 ■Song Title:Only
■Album Name:With Teeth
■Album:「Only」
His music has changed a lot since this album.
The heavy and intense sound that he used to create has been suppressed, and the songs have become lighter and more pop-oriented.
Here's a link to another song in the same vein.
Nine Inch Nails – The Hand That Feeds
It had already been six years since the last album, and during that time Trent Reznor was trying to overcome his addiction to alcohol and drugs.
He produced this album with Alan Moulder, the producer of the previous album, after his treatment was over.
Perhaps it is because of the difficulties he overcame that his inner life has also changed.
My face seems to be a little more cheerful.
No.9「Copy of a」(アルバム:Hesitation Marks)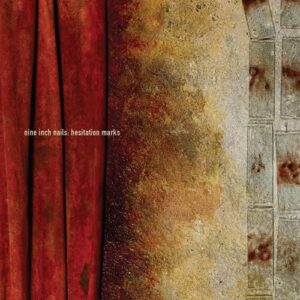 ■Song Title:Copy of a
■Album Name:Hesitation Marks
■Album:「Copy of a」
He has released a number of substantial albums since "The Fragile", including "Year Zero".
After "With Teeth", I like this album from 2013 the most.
This song is more of an electric pop song, and I recommend it to those who like The Cure and Depeche Mode.
He also did a lot of film music around this time.
One of the most famous is "The Social Network," but he also won a Grammy for "The Girl with the Dragon Tattoo" the same year as this album.
I would like to keep an eye on his activities in the future.
No.10「Hurt」(アルバム:The Downward Spiral)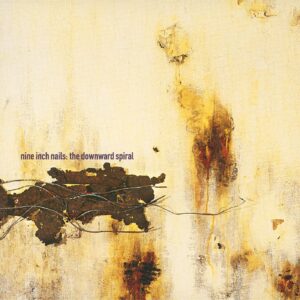 ■Song Title:Hurt
■Album Name:The Downward Spiral
■Album:「Hurt」
After all, this is the only last song.
His anger and sadness at the time led him to this song.
He confirms through self-injury that the pain is still real.
The protagonist of this song is barely aware of the real world, but people are leaving him one by one.
At this time, he was going through the worst time of his life.
But now Trent Reznor is out of his existential crisis and is expanding his activities in many fields.
When I first encountered this album, I didn't think that such a happy ending was possible for him.
If anyone is going through a difficult time right now, I hope they will listen to this song.
Just like the title of the album, "The Downward Spiral," even if you feel like you are going down, you may be at the bottom right now.
Try to believe that life will get better from now on.