In this issue, we have created a ranking of Pearl Jam.
The appeal of this band is Eddie Vedder's passionate songs and tough band sound.
Their appeal is not only in their music.
If you know what kind of band they are, you can enjoy their music more.
This blog is an automatic translation of a Japanese blog into English.
Please understand that it may be difficult to read.
No.1「Go」(Album:Vs.)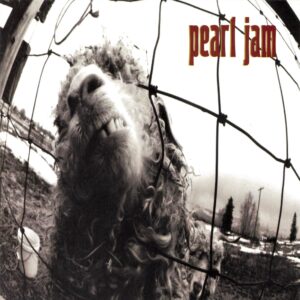 ■Song Title:Go
■Album Name:Vs.
■Video link:「Go」
When I talk about music with my friends, we sometimes talk about the year of release.
This is because there are recordings and tones that are unique to that era, and that can greatly affect the impression of the music.
The year 1991, when this album was released, was a transitional period for changes in recording.
When I heard this album for the first time, I was impressed by its realistic rock-like texture.
The song begins with a rehearsal-like intro.
Dave Abbruzzese's drum sound is amazing.
I think this is a typical Brendan O'Brien recording.
This album was well produced and became one of their best.
No.2「Spin the Black Circle」(Album:Vitalogy)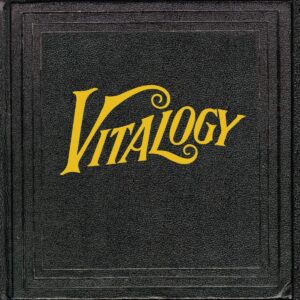 ■Song Title:Spin the Black Circle
■Album Name:Vitalogy
■Video link:「Spin the Black Circle」
This album was released after Kurt Cobain's suicide.
Kurt Cobain and Eddie Vedder did not get along.
Eddie Vedder is the vocalist of Pearl Jam.
Eddie Vedder is the singer of Pearl Jam, although Kurt Cobain was the one who called Pearl Jam's music "old-fashioned".
Eventually, they reconciled.
However, Kurt Cobain did not appreciate Pearl Jam's music until the end.
Pearl Jam's Eddie Vedder has been quoted as saying about the late Nirvana frontman Kurt Cobain, "If he were alive today, he'd probably say to me, 'You're pretty good, too.
This album is Pearl Jam's closest thing to grunge.
Maybe Eddie wanted to be recognized by Kurt Cobain.
No.3「Who You Are」(Album:No Code)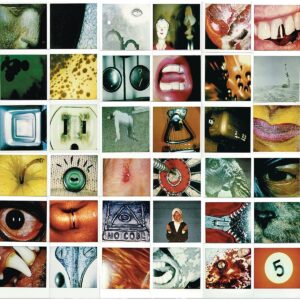 ■Song Title:Who You Are
■Album Name:No Code
■Video link:「Who You Are」
This album is a change from the previous albums.
Although some of the songs are harder than others, the album as a whole has lost its hard rock feel.
Some of the songs on this album, such as "Hail, Hail," are in the same vein as before.
If I had to choose one song right now, it would be "Who You Are".
It doesn't have an immediate effect, so it may seem plain at first.
I think this song will make you feel very happy when you hear it outdoors.
No.4「Rearviewmirror」(Album:Rearviewmirror(Greatest Hits 1991–2003))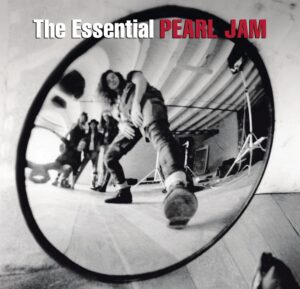 ■Song Title:Rearviewmirror
■Album Name:Rearviewmirror(Greatest Hits 1991–2003)
■Video link:「Rearviewmirror」
The protagonist of this song suffers from memories of an abusive past.
He has grown up, and is driving his car on this day.
However, the scenery in the rear view mirror shows images of the cursed days of the past.
In order to shake off the past, the protagonist speeds up the car.
This song has the same theme as Tracy Chapman's "Fast Car".
This song has not been cut as a single, but it was chosen as the Album Name for the Best Album.
This best-of album is a two-disc set, but it is more than just a collection of hit songs.
It contains 6 songs that were not included in the original album, including B-side songs and songs from the soundtrack.
Here's one more song for you.
This is a masterpiece of a ballad whose intro reminds me of Jimi Hendrix.
No.5「The Fixer」(Album:Backspacer)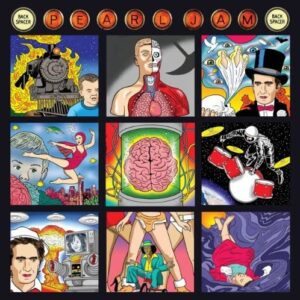 ■Song Title:The Fixer
■Album Name:Backspacer
■Video link:「The Fixer」
This album was released in 2009, but not many people in Japan have heard of their work from this period.
However, this album is a great piece of work.
In Japan, most of the attention is focused on the first three albums.
It may not have been a good idea for them to be introduced as a grunge band in Japan in the first place.
I think of them as a mainstream American rock band.
In fact, in the U.S., they seem to be regarded as such.
In 2005, Usa Today magazine conducted a readers' poll on the theme of the greatest American rock bands, and Pearl Jam was chosen over other big names such as the Eagles, and they are highly regarded by the American public.
I think it's a very American band.
No.6「Even Flow」(Album:Ten)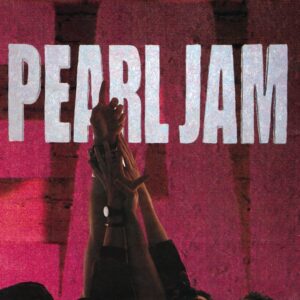 ■Song Title:Even Flow
■Album Name:Ten
■Video link:「Even Flow」
They were fighting against a concert ticket agency called Ticketmaster at this time.
They were concerned that high margins were forcing fans to buy expensive tickets.
But they couldn't win the battle.
However, many people appreciated the fact that they took up the fight, and the fans' support grew.
There are many great songs on this album, including "Alive" and "Black", but I'll just link to the former.
I think that many of their songs at this time were on the side of the weak and exposed their suffering.
No.7「Breakerfall」(Album:Binaural)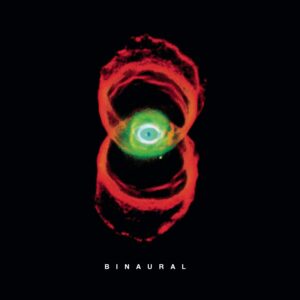 ■Song Title:Breakerfall
■Album Name:Binaural
■Video link:「Breakerfall」
They are one of the best live bands in the U.S., which is why they were plagued by piracy.
They took a bold stand against it.
They tried to eradicate piracy by offering official bootlegs at low prices.
As of now, 72 official bootlegs have been released.
But it's not for profit.
In the first place, they, like the Grateful Dead, allow people who come to their shows to record them live for their own enjoyment.
The price of the official bootleg is also low, and there is no indication that they are in it for the money.
This is the same as fighting Ticketmaster for not letting people buy expensive tickets.
In other words, they don't want their fans to buy expensive bootlegs, so they sell them officially at a discount.
They always think about their fans first.
On this album, the song "Nothing as It Seems" is also worth listening to.
Pearl Jam – Nothing as It Seems
No.8「Parachutes」(Album:Pearl Jam)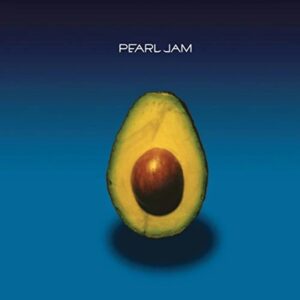 ■Song Title:Parachutes
■Album Name:Pearl Jam
■Video link:「Parachutes」
When Pearl Jam was formed, Eddie Vedder was not yet a member of the band.
At that time, Eddie Vedder became the singer of Pearl Jam through a friend's introduction.
Then one day, there was this incident.
Eddie Vedder's first big band was Pearl Jam, and since it took only a few months from the time he joined the band to the time he signed with them, his stage performance was criticized by people inside and outside the band as being less than amateurish,[4] until just before their debut.

One night at a show, Vedder got so excited that he threw the steel plate at the base of the microphone stand at the audience.

Luckily, no one was injured at that time, but the plate got stuck in the wall of the venue and caused a commotion.

Fortunately, no one was injured at that time, but the iron plate got stuck in the wall of the venue and caused an uproar. However, after that day, Vedder's stage performance was as extreme as if he had been reborn, and he completed his grunge style.
Since this incident, Eddie Vedder has risen to become one of America's leading vocalists.
No.9「Brain of J.」(Album:Yield)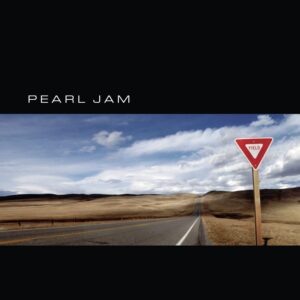 ■Song Title:Brain of J.
■Album Name:Yield
■Video link:「Brain of J.」
Eddie Vedder wrote the lyrics for most of the early songs and was also involved in the composition.
However, starting with this album, Eddie Vedder's share of songwriting has decreased.
Instead of Eddie, Mike McCready is more prominent on this album.
This song was written by Mike, and he also provided other definitive songs such as "Given to Fly".
This band is full of talented members other than Eddie Vedder.
Their albums, including "Riot Act", "Lightning Bolt", and "Gigaton", are all worth listening to.
No.10「Jeremy」(Album:Ten)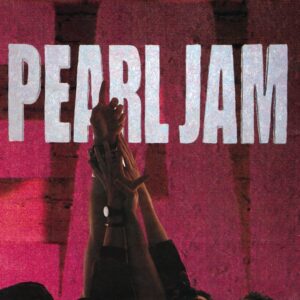 ■Song Title:Jeremy
■Album Name:Ten
■Video link:「Jeremy」
They are characterized by their straightforward and raw message.
This song is a prime example of that aspect.
The name "Jeremy" refers to a real boy who committed suicide at the young age of 15.
Jeremy shot himself in front of his classmates.
Apparently, he was being bullied.
Jeremy was a quiet boy who grew up in a family where there was constant conflict.
When he was bullied, his classmates would throw the words "don't act sad" at him.
There are scenes in this PV that remind us of bullying and suicide.
Their straightforward questioning of the absence of justice that should be there, and whether it is enough, moves people's hearts.
The world might be a better place with people like them in it.