We have created a ranking of the Pet Shop Boys.
The song selection for this ranking is different from the best of the best.
I don't put much emphasis on singles or hit songs.
The songs were selected with the sole purpose of how to best convey the appeal of the artists.
In order to introduce the appeal of various periods, some famous songs have been omitted.
However, for important songs, the links to the songs are provided in the text.
The videos are not necessarily the album versions.
This blog is an automatic translation of a Japanese blog into English.
Please understand that it may be difficult to read.
No.1「New York City Boy」(Album:Nightlife)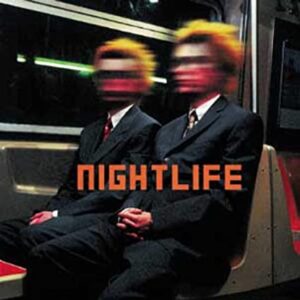 ■Song Title:New York City Boy
■Album Name:Nightlife
■Video link:「New York City Boy」
On their debut, they were cool electric pop.
However, their sound changed to be more assertive after that.
Perhaps the turning point was around "Very".
In this song, the sound has changed to something closer to house music.
However, there is no minor melody here.
This may divide your opinion, but the exuberance of this song is wonderful.
This song is about a boy who comes to New York City.
Neil Tennant is from a small fishing town in England, so he may have had a strong longing for the city.
No.2「Suburbia」(Album:Please)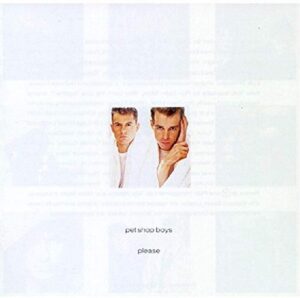 ■Song Title:Suburbia
■Album Name:Please
■Video link:「Suburbia」
This is a song from the first album.
It's been a while since I listened to it again, and I found the quality of the songs to be extremely high.
Here's a link to two other songs.
Pet Shop Boys – West End Girls
Pet Shop Boys – Opportunities (Let's Make Lots of Money)
For some people, "Love Comes Quickly" is their favorite.
It's not every day that a debut album has so many hit songs.
The main character in this song is disgusted with the boring life in the countryside and is trying to escape with his dog.
I think this song has a theme that connects to the song I mentioned earlier.
No.3「It's a Sin」(Album:Actually)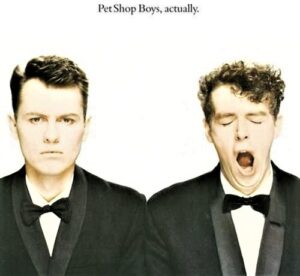 ■Song Title:It's a Sin
■Album Name:Actually
■Video link:「It's a Sin」
They are a two-piece as follows
Neil Tennant: vocals, lyrics
Chris Lowe: Keyboards, songwriting
In the lyrics of this song, Neil is exposing his inner self.
The lyrics of this song reveal Neil's inner thoughts and feelings, which are probably based on his Christian beliefs.
Even if you've never heard this song before, you might think you've heard it before.
This is because it is often quoted.
Here are some examples.
Take a listen from 1:03.
As a Japanese, I feel a little embarrassed by this song.
No.4「Saturday Night Forever」(Album:Bilingual)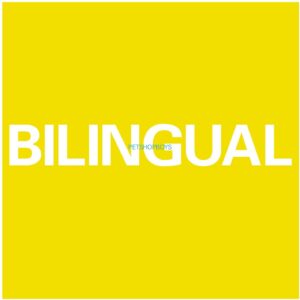 ■Song Title:Saturday Night Forever
■Album Name:Bilingual
■Video link:「Saturday Night Forever」
The theme of this song is the joy of being free from the boredom of everyday life on a Saturday night.
Neil Tennant has longed to be a star since he was a child.
However, his dream did not come true, and time just flew by.
He was on the periphery of the glamorous world as an editor of a music magazine.
Then Neil had a fateful encounter.
The band was formed in 1981 when Neil Tennant, a musician and magazine journalist, and Chris Lowe, a student at the time, met.

They felt more strongly about fate than the fact that they both got their hands on the same keyboard at the same time in a music store.
「West End Girls」のヒットで注目を浴びた時、ニールは既に31歳になっていました。
It's a late debut in the world of pop music.
Neil was able to find the right partner and fulfill his dream of becoming a star.
No.5「Go West」(Album:Very)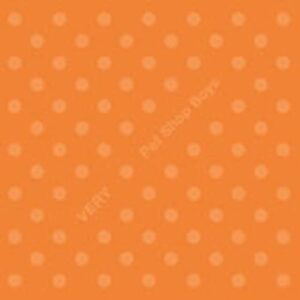 ■Song Title:Go West
■Album Name:Very
■Video link:「Go West」
This song is a cover song.
Here is a link to the original song, Village People.
The Village People was a group from New York City that had gay members.
However, at that time, New York was not very understanding of gay people.
In the U.S., people on the West Coast seem to be more liberal in their thinking.
They sang, "Come on, let's go west," referring to the west coast of the U.S., which is more tolerant of gays.
Neil Tennant is also gay, so perhaps he sympathized with the theme.
Today, the song has been separated from its context and is popular as a cheering song for soccer.
Numerous teams, including Arsenal in England and Dortmund in Germany, have adopted it as their cheering song.
No.6「Being Boring」(Album:Behaviour)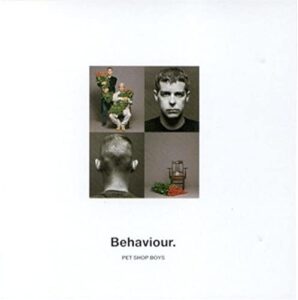 ■Song Title:Being Boring
■Album Name:Behaviour
■Video link:「Being Boring」
With this album, they changed the course a bit.
In the early days, they seemed to have a lot of Eurobeat/high energy songs.
On this album, however, the songs are more somber and shadowy.
However, there are many songs with beautiful melodies even if they are sober, so this album may be for those who want to listen carefully.
I didn't understand this song until I listened to it repeatedly.
It has now become one of my favorite songs.
I would also like to introduce another song called "To Face The Truth".
Pet Shop Boys – To Face the Truth
If you like The Style Council's "Confesstions of A Pop Group", you'll love this album.
No.7「Always on My Mind」(Album:Introspective)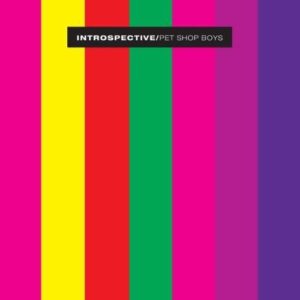 ■Song Title:Always on My Mind
■Album Name:Introspective
■Video link:「Always on My Mind」
This song is also a cover song.
It has been covered by Elvis Presley and Willie Nelson.
Incidentally, the album has a longer version of this song.
The album version is over 9 minutes long, so here is the video of the single version.
Here's another song from the same album.
Pet Shop Boys – Domino Dancing
The arrangements of both songs are old, but this was the norm at the time.
No.8「Before」(Album:Bilingual)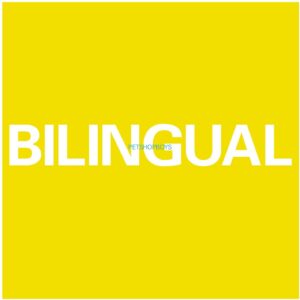 ■Song Title:Before
■Album Name:Bilingual
■Video link:「Before」
This album was released in 1996.
Please pay attention to Neil Tennant's vocals in this song.
Neil's vocals have a neutral appeal.
In this song, he sings in a falsetto tone.
I think his voice has beautiful high notes.
When I listen to them now, many of the arrangements of their songs seem old-fashioned.
But the charm of the songs and Neil's innocent vocals have not faded away.
No.9「Home and Dry」(Album:Release)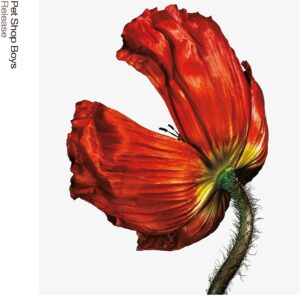 ■Song Title:Home and Dry
■Album Name:Release
■Video link:「Home and Dry」
Now I would like to write about Chris Lowe.
Chris seems to be a reclusive person, unlike Neil, who was longing to be a star.
By the way, the one who always wears sunglasses is Chris Lowe.
Neil is an outstanding vocalist who likes to stand out and write good lyrics.
Chris, on the other hand, likes to work behind the scenes, can write good melodies, and is a key player in the performance side.
I think they are truly complementary and a perfect combination.
They have many synth-pop songs, but in this song, the guitar is unusually prominent.
The guitarist is Johnny Marr, and here he plays a guitar reminiscent of Police's "Every Breath You Take".
No.10「Casanova in Hell」(Album:Fundamental)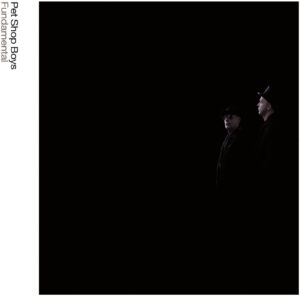 ■Song Title:Casanova in Hell
■Album Name:Fundamental
■Video link:「Casanova in Hell」
You may not have heard about them since around "Nightlife".
But I find what they have done since then more interesting.
Their music has become more mature, not relying on electronic sounds as much as before.
I'm talking specifically about the four albums "Release", "Fundamental", "Yes" and "Elysium".
Let me quote one more song.
Both songs are great.
However, the next three albums, "Electric", "Super" and "Hotspot", went back to the flashy route.
The sound of Stuart Price, the producer of the recent albums, is not to my taste.
Neil is old enough to know better, though, so I don't think he needs to up the ante.
The simple arrangement of this song is refreshing to me.
Neil's vocals have a strong presence even in such an orchestral setting.