This time, we have created a ranking of Salif Keita.
He has been a driving force in the African pop scene.
His appeal is his vocals.
He has a beautiful voice that makes it seem like he doesn't even need to perform.
In this article, I'd like to introduce you to some songs where you can enjoy his voice.
This blog is an automatic translation of a Japanese blog into English.
Please understand that it may be difficult to read.

No.1「Yamore (featuring Cesaria Evora)」(Album:Moffou)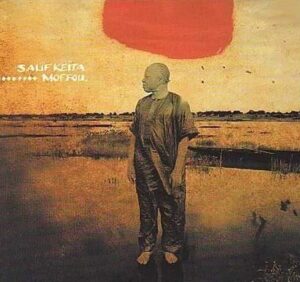 ■Song Title:Yamore (featuring Cesaria Evora)
■Album Name:Moffou
■Video link:「Yamore (featuring Cesaria Evora)」
This work is an acoustic album using ethnic instruments.
The title of the album, "Moffou," refers to a musical instrument made of millet stalks.
It may sound like an African artist.
However, from the time of his major label debut, he has been working on cutting-edge music that makes full use of technology.
Acoustic music, on the other hand, has been a challenge for him.
At first, Salif was reluctant to accept the label's offer to make an acoustic album. However, he decided to take it as a challenge and started to work on it.

In order for my daily performance to be exciting, I have to be innovative. That's why I always try to be radical. I don't try to make all my albums sound the same.
He wasn't keen on it at first, but it turned out great.
He duets on this song with Cesaria Evora, a popular singer from Cabo Verde.
No.2「Laban」(Album:M'Bemba)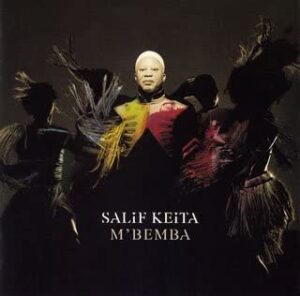 ■Song Title:Laban
■Album Name:M'Bemba
■Video link:「Laban」
The highlight of this song is the second half.
Please enjoy the dynamism of the last part in particular.
At 1:39 in the first half, there is a Los Lobos style percussion.
It may sound somewhat like Latin Playboys.
But if that was all, I wouldn't have pushed it this far.
The highlight of this song is from 4:21.
Salif's singing gradually starts to heat up as he interacts with the female chorus.
Then the gypsy guitar comes in, and then Salif's singing starts again.
I can feel his voice buzzing from the heat.
I think the elation at the end is almost trance-like.
No.3「Seydou」(Album:La Différence)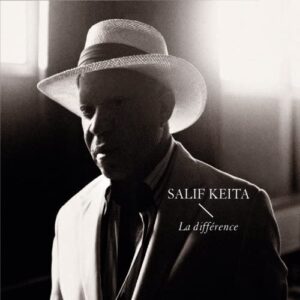 ■Song Title:Seydou
■Album Name:La Différence
■Video link:「Seydou」
He won the Best World Music 2010 award for this album.
For a long time now, he has been one of the leading figures in African pop, along with Youssou N'Dour.
Now the honor has finally caught up with his ability and fame.
On this album, there are songs produced by Joe Henry, and Bill Frisell plays the guitar.
But more than that, Salif's singing is overwhelming.
In the early days, he was known for his power and toughness.
But I prefer his later songs, which have more flavor.
This song is a reprise of the original from "Folon," but it may be more persuasive than the original.
He was 60 years old at the time.
He was a dominant singer from the beginning, but he has matured further in later years.
No.4「Bah Poulo」(Album:Un Autre Blanc)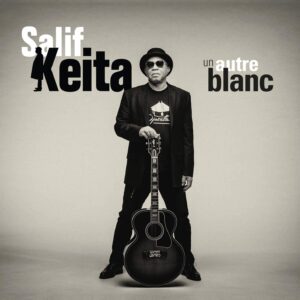 ■Song Title:Bah Poulo
■Album Name:Un Autre Blanc
■Video link:「Bah Poulo」
Their last album, "Tale," drew a lot of attention for its modern sound.
This time, I didn't select songs from that album, but it's not bad at all.
Let me introduce one song.
Salif Keita – C'est Bon,Cest Bon
This work, released afterwards, may be his culmination.
He is going to retire from recording after this album.
It seems that he will continue his musical activities, but it is a pity that he will not be releasing any new works.
No.5「Nyanafin」(Album:Amen)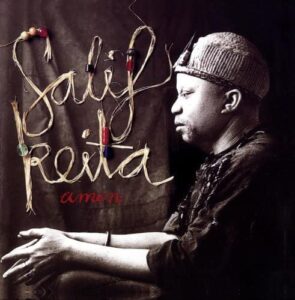 ■Song Title:Nyanafin
■Album Name:Amen
■Video link:「Nyanafin」
In his first two albums, he had a very technological sound.
However, he later expanded the variation of his sound, including the introduction of acoustic instruments.
This song is like a tropical African pop song.
After the female chorus, Salif's shout at 2:33 is the best part of the song.
This album was produced by Joe Zawinul, and Wayne Shorter was a guest on this album.
At the time, fusion players such as Pat Metheny were discovering new musical possibilities in the dynamism of African music.
Salif was the one who caught their attention.
Incidentally, Zawinul and Salih have also performed together outside of this album.
Joe Zawinul & Salif Keita: Bimoya
Salih was a pioneer in laying the groundwork for later successors such as Richard Bona.
No.6「Bobo」(Album:M'Bemba)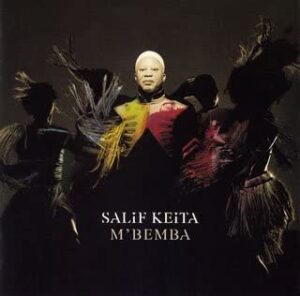 ■Song Title:Bobo
■Album Name:M'Bemba
■Video link:「Bobo」
The word "Bobo" in the song title is a Parisian word that refers to elegant Parisians who live in style and freedom.
He moved to Paris in 1984.
He was born into the royal family of Keita, Mali.
Why did he have to move to Paris by himself?
It was because he was an albino.
Albino is a genetic disorder, also known as pigment deficiency syndrome, characterized by white skin.
In Mali, where he was born, everyone is dark-skinned, so Salih was discriminated against in his home country and kicked out of his home.
He is now using his experience to help albinos.
No.7「Folon」(Album:Folon)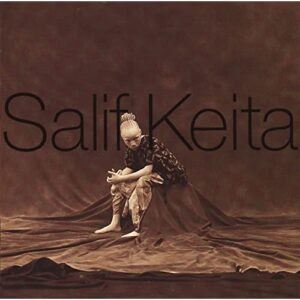 ■Song Title:Folon
■Album Name:Folon
■Video link:「Folon」
People have different opinions about his best work.
Many people list this album along with "Soro", "Moffou" and "M'Bemba".
It also contains the famous hit song "Mandjou".
It's been a long time since his last album, "Amen", but during that time, he has been working with many different people.
Before this album, he released "L'Enfant Lion", a collaboration with Steve Hillage.
Here's a song from that album.
Salif Keita – Donsolou LEnfant Lion
The main producer of "Folon" is Jean-Philippe Rykiel, but this song is produced by Wally Badarou.
Wally Badarou provides a great string arrangement.
No.8「Tolon Willie (The Party Is On)」(Album:Papa)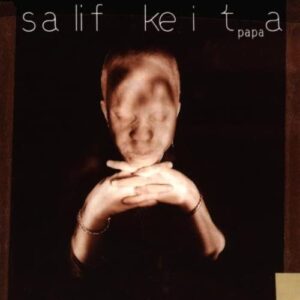 ■Song Title:Tolon Willie (The Party Is On)
■Album Name:Papa
■Video link:「Tolon Willie (The Party Is On)」
This album is a unique work.
First of all, the label is Blue Note Records, a prestigious jazz label.
In the early days, he was on Mango Records, but he moved to a jazz label.
On the other hand, he was co-produced by Vernon Reid of Living Colour, which is quite a unique combination.
Living Colour is a rock band with a wild guitar style.
However, in spite of this strange combination, the album itself is safe and sound.
The fact that it is too safe may be a problem.
To be honest, I don't think the album is that good.
However, there are some good songs on the album, such as this one.
After this, he returned to his native Mali and released "Moffou".
No.9「Nou Pas Bouger」(Album:Ko-Yan)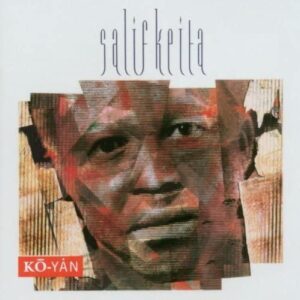 ■Song Title:Nou Pas Bouger
■Album Name:Ko-Yan
■Video link:「Nou Pas Bouger」
African music is often lumped together as African pop (Afro-pop), but there is a lot of variation within it.
Originally, he liked James Brown.
By the way, American R&B seems to be popular in Africa.
When I read an interview with an African artist, he said that young Africans listen to Michael Jackson more than local musicians.
It seems that in some African regions, it is difficult to live off music as a job.
Even in the land where he was born, people who make money from music, called griots, are at the bottom of the social hierarchy.
Feeling the limitations of this environment, he decided to work in Bamako, the capital of the Republic of Mali.
He became a member of the Super Rail Band in 1978 and later joined Les Ambassadeurs.
It was not until he moved to Paris that he was finally able to make his international breakthrough.
No.10「Soro(Afriki)」(Album:Soro)
■Song Title:Soro(Afriki)
■Album Name:Soro
■Video link:「Solo(Afriki)」
At that time, he had moved to Paris and started his musical career in a new place.
At that time, Paris was a place where he could take a chance.
At that time, Paris was the birthplace of world music.
Kaoma, which had a hit with "Lambada" in 1989, was another French group.
Many of their songs were not simple and indigenous, but influenced by American and British music.
The producers of this album are Ibrahima Sylla and Francois Breant.
The producers of this album are Ibrahima Sylla and Francois Breant, and they decided to present the gem that is Salif on a thick electric sound.
It's a different type of music, but I think people who like JAGATARA will like it.