This time, I created a ranking for Sumapan.
This band is often categorized under the grunge genre, but I find it a bit strange.
I think this band has a slightly different characteristic.
Thanks to a visionary leader named Billy Corgan, they have created a world of total perfection.
One of the features of this band is that many of the songs have a sense of scale for grunge.
I consider them simply an alternative rock band.
I hope that this ranking will serve as a guide for those who wish to learn more about the appeal of Sumapan.
This blog is an automatic translation of a Japanese blog into English.
Please understand that it may be difficult to read.
No.1「1979」(Album:Mellon Collie and the Infinite Sadness)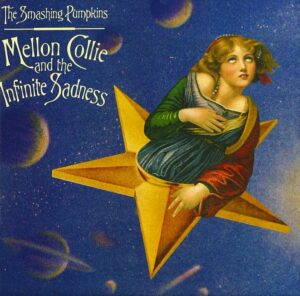 ■Song Title:1979
■Album Name:Mellon Collie and the Infinite Sadness
■Video link:「1979」
In order to create this ranking, I limited myself to only two songs from this album.
If I didn't do that, the list would be filled with songs from this album.
I am not a big fan of double albums.
I don't really like double albums, because there are usually songs of lesser quality, and I often wish they were all on one disc.
This album, however, has high quality songs and I am glad that it is a two-disc set.
The only downside is that it requires a little bit of energy before listening to it, and after listening to it, you may feel exhausted with a sense of fulfillment.
I could have given either song the top spot with "Tonight, Tonight" in second place, but the impact of the intro was the deciding factor.
By the way, what does the year "1979" mean?
1979 is when Billy Corgan was 12 years old.
It was a time when he was on the threshold of adulthood.
However, what this song shows is a cool-headed perspective on a cruel world.
"We don't understand, we don't understand. We don't know where we'll rest when our bones turn to dust. We will be forgotten and absorbed into the earth.
It is a song that sticks in the minds of aging children and adults who are too old to fit into the world.
No.2「Tonight, Tonight」(Album:Mellon Collie and the Infinite Sadness)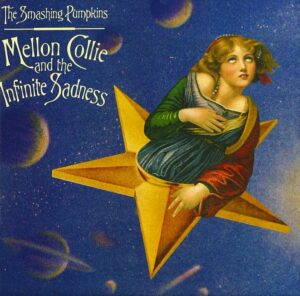 ■Song Title:Tonight, Tonight
■Album Name:Mellon Collie and the Infinite Sadness
■Video link:「Tonight, Tonight」
As I mentioned earlier, this album was released as a two-disc set.
The Japanese title of the album is a relatively straightforward translation, but it's a cool title.
The album is about sentimental feelings and the fear that sadness will last forever, which is how I see the world.
It could be a pretty intense image for adolescents.
You may think it's a pessimistic view.
But in this song, Billy is giving us a message on how to live in such times.
"You don't live with confidence, you don't live with certainty. I know that. But for tonight, I want you to believe. I want you to believe, just for tonight, that you can change.
This album is a two-disc set and measures over two hours.
Despite this handicap, it has become a huge hit, selling over 10 million copies worldwide.
It was an album with such a centripetal theme.
I think what they are appealing to is not so much music, but a kind of story, like a movie without images.
No.3「Today」(Album:Siamese Dream)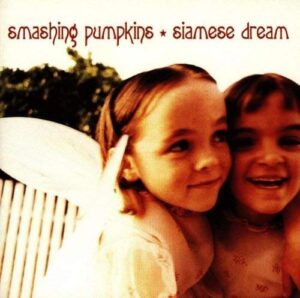 ■Song Title:Today
■Album Name:Siamese Dream
■Video link:「Today」
This is a selection of songs from their second album, which was their breakthrough.
I limited myself to only two songs from this album as well.
The reason is the same as before, there are too many good songs on this album.
Unfortunately, I had to exclude such gems as "Cherub Rock," "Disarm," "Geek U.S.A," and "Mayonaise" from the ranking.
The strength of this band is Billy's songwriting ability.
This song has the most pop appeal in this album because it is such a great song.
The lyrics are also very positive for the band, "Today is the best day, I can't wait for tomorrow.
Perhaps because of this positive attitude, the song became a worldwide hit and made them famous.
At the beginning of this article, I mentioned that I was uncomfortable with them being called grunge, but this song is a bit grunge-like.
The tone of the song is similar to Nirvana.
This album was produced by Butch Vig, who also produced Nirvana's "Nevermind".
Butch Vig is also famous for producing Sonic Youth, and he has a unique way of recording guitar sounds.
I believe that the production contributed greatly to the success of this album.
No.4「The Everlasting Gaze」(Album:Machina/The Machines of God)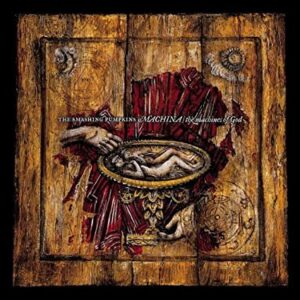 ■Song Title:The Everlasting Gaze
■Album Name:Machina/The Machines of God
■Video link:「The Everlasting Gaze」
This song is all about enjoying the guitar riffs.
In this song, James Iha provides a dazzling and wonderful riff.
As many of you may know, he is a Japanese-American, and his Japanese name is Yoshinobu Iha.
He looks almost Japanese, but he can't speak Japanese.
To get back to the song, the first thing you have to do is listen to the intro.
This ominous riff also corresponds to the content of the lyrics.
The lyrics are about a person who fears death and asks repeatedly, "You know I'm not dead, don't you?
Is the theme of the song like an absurd play?
The riff alone is a masterpiece, but the best part of this song is something else: at the 2:47 mark.
At the 2:47 mark, Billy Corgan sings a cappella with a reptilian voice, and that's where it hits the spot for me.
This album is their last album.
There were cracks in the band before this album, especially the relationship between Billy Corgan and D'arcy Wretzky, which seemed to be beyond repair.
D'arcy left the band after this album, and the band broke up not long after.
No.5「Perfect」(Album:Adore)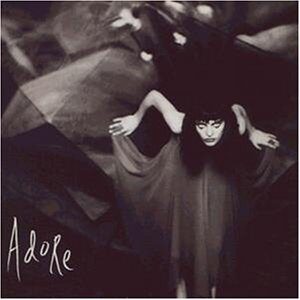 ■Song Title:Perfect
■Album Name:Adore
■Video link:「Perfect」
This album seems to have many devoted fans.
I don't think it's a bad album, but to be honest, I listen to it less often than other albums.
This album was made during the period when Jimmy Chamberlin left the band due to a scandal.
This band was attractive because of the balance of the members' abilities and their personalities, but I feel that the balance has been broken.
Nevertheless, it is very interesting to note that they were experimenting with a new wave-like direction.
This song, for example, is one of their best pop songs, and it's like The Cure when they were pop.
This song is about a lover who was dating, and since they were going to break up anyway, they decided to make it perfect.
The next time we meet, we'll meet as strangers. Because we should be more free.
In fact, the band seemed to be quite unstable during this period.
It is said that the band had already decided to break up before recording the next album "Machina/The Machines of God".
On this album, D'arcy and Iha's performances are retracted, but they did not join Zwan, which Billy formed after the breakup.
Smapan was split into two groups: the Zwan group of Billy and Jimmy, and the solo group of D'arcy and Iha.
It's a very meaningful song, considering what happened to those bands.
No.6「Stand Inside Your Love」(Album:Machina/The Machines of God)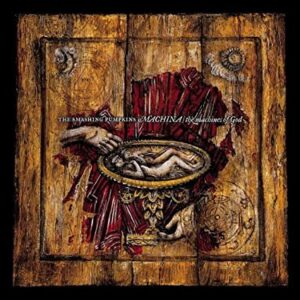 ■Song Title:Stand Inside Your Love
■Album Name:Machina/The Machines of God
■Video link:「Stand Inside Your Love」
This album marks the return of Jimmy Chamberlain, who was arrested for drug problems.
With all the members back together, they have returned to their typical music.
Since their third album, their unique worldview has been expressed more and more in sets with unique images.
For example, in this video, there is a series of images that are either grotesque or beautiful.
Also, the album cover of the previous album "Adore" had a slightly theatrical feel to it.
By the way, "Machina" means "machine" in Latin.
It is followed by the phrase "The Machines of God", which means "God's machines".
It seems to be an image of a mysterious mechanical machine from a slightly older era. I guess it's like the famous painting "Les enfants du Paradis".
The lyrics are about perverted love, saying to a lover, "You are mine forever.
I think their world is somewhat similar to the world of Antony & the Johnsons.
No.7「Quiet」(Album:Siamese Dream)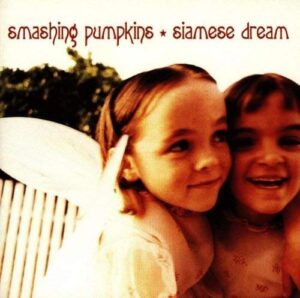 ■Song Title:Quiet
■Album Name:Siamese Dream
■Video link:「Quiet」
Although they have a strong leader in Billy Corgan, each member's individuality is fully demonstrated in the performance.
This song, for example, would not be complete without the charm of the performance.
The Tony Iommi-like guitar riffs by James Iha, in particular, add a dimension or two to the appeal of this song.
D'arcy Leckie's bass is also in perfect harmony with Iha's, and the heavy bass sound that sweeps the earth is truly irresistible.
D'arcy's bass isn't very technical or funky, but he's a manly bass player with a strong stomach and a lot of dignity.
Jimmy Chamberlain was also in fine form as usual.
When a group of people with strong personalities head in the same direction, a great song like this one is born.
The low center of gravity seems to be addictive.
However, the lyrics of this song are titled "Quiet" in spite of the fact that it is such a bombastic song.
Their song titles are one word simple, and I think they have many memorable titles.
No.8「Daydream」(Album:Gish)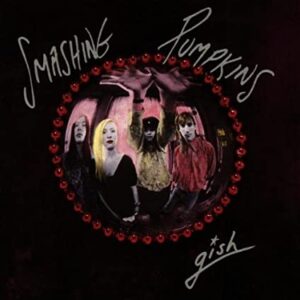 ■Song Title:Daydream
■Album Name:Gish
■Video link:「Daydream」
It might be a little surprising to see this song in the ranking.
This song is from their first album and unusually features D'arcy on vocals.
Until about halfway through the song, it doesn't sound that great. It's more of an ordinary song.
After the middle part of the song, the arrangement becomes more chamber rock-like, and then the song stops and starts with a different melody.
I think the middle part is great.
Some people refer to the first album as a psychedelic album.
It is true that there are cellos and violas on the album, and you can tell from the beginning that this band was aiming for a different direction than a normal rock band.
If you listen back to the first album again, you will find songs with a discontinued lineage that are not connected to the subsequent albums.
This song is one of them, and I wish they would have done more songs along these lines.
In particular, D'arcy's vocals could have been utilized a bit more.
Towards the end, D'arcy's vocals sounded very raw and reminded me of PJ Harvey for a moment.
The sound is acid-folk and aesthetic, which I also like.
It's a charming, unfinished song.
No.9「I Am One」(Album:Gish)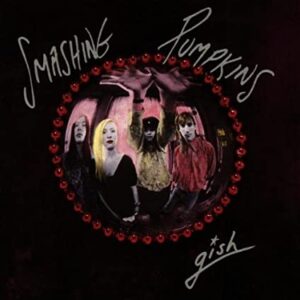 ■Song Title:I Am One
■Album Name:Gish
■Video link:「I Am One」
I think Jimmy Chamberlain had a huge role to play in this band.
I think his drumming was the cornerstone of this band.
You can hear it clearly in this song.
Just from the intro drum, you can tell that he is the one who controls the groove of this band.
It is well known that Jimmy was originally from the jazz field, but he is a complete rock drummer.
This song is from his first album, but he is already playing like this at this point.
He has a great sense of style and captures the core of the rhythm as you can clearly see in this song.
When the heavy bass of D'arcy is added to the mix, a unique group is born.
No.10「Glass」(Album:Machina II/The Friends & Enemies Of Modern Music)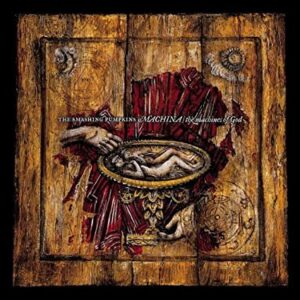 ※The cover shows "Machina/The Machines of God".
■Song Title:Glass
■Album Name:Machina II/the friends & enemies of modern music
■Video link:「Glass」
This song is a selection from an album called "Machina II/The Friends & Enemies Of Modern Music".
As the name suggests, it is a sequel to Machina/The Machines of God.
"The Friends & Enemies Of Modern Music" means "Friends and Enemies of Modern Music".
What does this mean?
This album is not available as a CD, but only as a download. It is also available for free.
According to Billy Corgan, he thought it would be better to give it away for free rather than let the record company make a profit.
The "enemy" may have been the record company, but who was the "friend"?
At this time, D'arcy had already left the band.
D'arcy left the group to "become an actress", but since then her health has been failing and she has been arrested in several cases, so it seems that she is not doing so well in acting or music.
Before the breakup, Iha released a great solo album, started a fashion brand, and joined a few bands.
Billy and Jimmy formed another band called Zwan, but they broke up after just one album, and Billy moved on to a solo career.
After that, Billy and Jimmy reunited as Sumapan in 2007, and I think Jimmy might have been the "friend" of the band.
I was not as excited about the post-reunion album as I used to be, so I left it out of this list.
This download-only song may have been the last bright spot for an old-school fan like me.
Other「Bye June」(Album:Pisces Iscariot Deluxe Edition)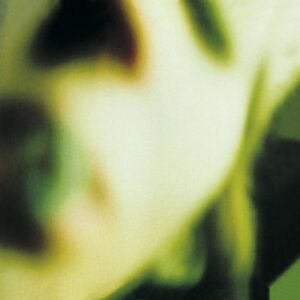 ■Song Title:Bye June
■Album Name:Pisces Iscariot Deluxe Edition
■Video link:「Bye June」
Finally, I'll start with an album of unreleased songs.
I knew this song from the "LULL" EP, and it was later included in a two-disc collection of unreleased songs called "Pisces Iscariot".
"Pisces Iscariot is available as a single disc or as a deluxe two-disc set, but this song is only on the latter.
This album contains mostly unreleased songs from the "Siamese Dream" era.
However, the quality of the album is good enough to be considered as an original album.
If "Siamese Dream" had been a two-disc set, I thought the other album might have been like this one.
This song is a masterpiece in my opinion, but I didn't think it should be included in the ranking, so I selected it as an extra song.
I think this song was probably written casually, but it is surprisingly good.
The music is easy to listen to and pop, like James Iha's masterpiece first album.
Billy Corgan, a 192cm tall skinhead with a baby face, was standing like a phantom of the opera afterwards.
However, he still had hair at that time and retained this naiveté.
The band's performance is very attractive, but this simple song is also quite wonderful.
This is a dessert-like gem that allows you to taste their true charm.