This time I created a ranking of Sunny Day Service.
This band has too many good songs.
So I limited the period covered to the early days of the band, until they broke up once.
I simply chose the songs that I liked.
Other representative songs can be found in the links in the text.
This blog is an automatic translation of a Japanese blog into English.
Please understand that it may be difficult to read.
1位「青春狂走曲」(アルバム:東京)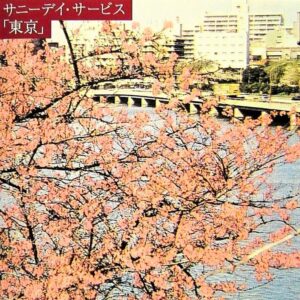 ■曲名:青春狂走曲
■アルバム名:東京
■動画リンク:「青春狂走曲」
This album is probably the most famous of their works.
I think part of the reason for its popularity is the album name "東京(Tokyo)" and the cherry blossom album cover.
You may have an image of Tokyo as a place where people are cold.
However, when you actually live in Tokyo, you will find that everyone lives there, feeling various things, happy or sad every day.
This album does a good job of expressing the emotions of people living in Tokyo.
For example, the following lyrics.
How's it going over there? How's it going?

It's like this. I can't help it.

It's just the way it is at the moment.
The main character in this song seems to be on the phone with a friend in the country.
I feel like I have made such a phone call in the past.
2位「NOW」(アルバム:サニーデイ・サービス)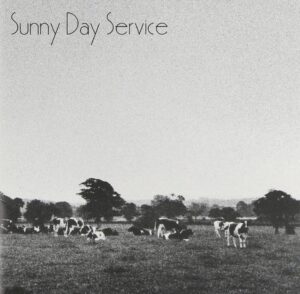 ■曲名:NOW
■アルバム名:サニーデイ・サービス
■動画リンク:「NOW」
This album may be the most popular among fans.
In fact, it's my favorite too.
I also like the song "In the Afternoon of the Rainbow".
I chose two songs from this album, but they are not enough at all.
However, besides "虹の午後に" even the masterpiece "baby blue" was not selected.
3位「スロウライダー」(アルバム:MUGEN)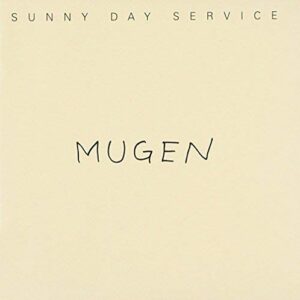 ■曲名:スロウライダー
■アルバム名:MUGEN
■動画リンク:「スロウライダー」
In their later years, their sound changed from before.
There are songs that sound like rock and songs that introduce a club sound.
The guitar in this song is really cool.
It seems that they used the same guitar from the demo tape.
The guitar playing of Keiichi Sogabe is different from that of a professional guitarist.
I don't think he has great technique, but I think he is a good guitarist.
Keiichi Sogabe is not only a talented singer and songwriter, but also a talented guitarist.
4位「土曜日と日曜日」(アルバム:Best Flower -B side collection-)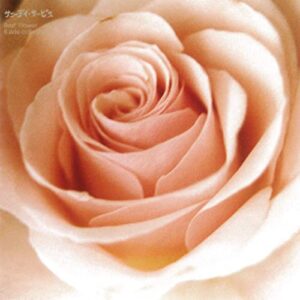 ■曲名:土曜日と日曜日
■アルバム名:Best Flower -B side collection-
■動画リンク:「土曜日と日曜日」
When I first heard it, I was amazed at how wonderful it was.
This album is a collection of unreleased songs and B-sides, a kind of outtakes.
But in terms of content, it is no less than the original album.
This album is a collection of unreleased songs and B-sides.
Here is a link to "テーマ".
"土曜日と日曜日" is one of their best songs ever.
5位「星を見たかい?」(アルバム:サニーデイ・サービス)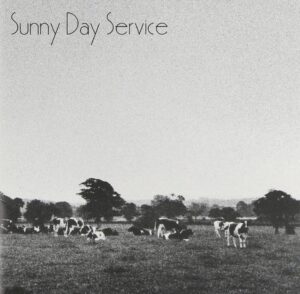 ■曲名:星を見たかい?
■アルバム名:サニーデイ・サービス
■動画リンク:「星を見たかい?」
People who like this band may like their sentimental side.
At least, that's what I think.
When a sense of urgency is added to sentimental songs, a chemical reaction is created.
In fact, I had a dilemma when choosing the songs for this project.
I prefer subdued songs, but when I tried to choose songs again, I ended up choosing songs that stood out.
This song could be said to be a representative of the sober songs.
Incidentally, at that time they were worried that they were not selling very well.
They wondered why it wasn't selling well.
But isn't this album cover too plain?
I like that part of it, though.
6位「素敵じゃないか」(アルバム:若者たち)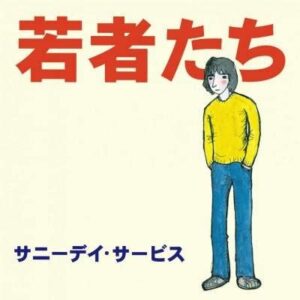 ■曲名:素敵じゃないか
■アルバム名:若者たち
■動画リンク:「素敵じゃないか」
At the time of their debut, they were known as Happiend followers.
Happiend was a band that established Japanese rock.
When talking about them, I have to mention the beauty of the Japanese language, just like Happiend.
Let me quote the beginning of this song.
We went out together on a starry night

Just chatting on a windy night

The end of love

Until that morning

Let's stay under the time of the faint moonlight
The main character in this lyric has a premonition that his current happiness may not last.
However, he tries not to notice it until the night falls, and tries to spend his time feeling the happiness of the present.
The phrase "the night the wind falls" is difficult to translate, but it is a poetic expression in Japanese.
7位「魔法」(アルバム:LOVE ALBUM)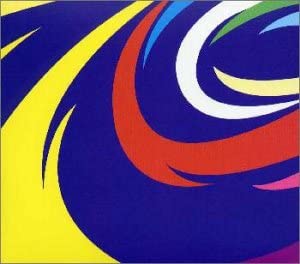 ■曲名:魔法
■アルバム名:LOVE ALBUM
■動画リンク:「魔法」
This album was the last album before the band broke up for good.
The drummer, Harushige Maruyama, rarely showed up for the recordings.
Instead, this album features the introduction of club sounds by Sugiurumn and a string arrangement by Makoto Yano.
A remix album of this work "PARTY LOVE ALBUM" and a live mini-album "FUTURE KISS" were later released, and the band broke up for a while.
However, 10 years later in 2010, they reunited and released "本日は晴天なり".
The album featured not only bassist Takashi Tanaka, but also drummer Harushige Maruyama.
8位「雨の土曜日」(アルバム:愛と笑いの夜)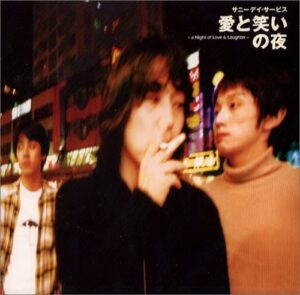 ■曲名:雨の土曜日
■アルバム名:愛と笑いの夜
■動画リンク:「雨の土曜日」
This ranking is different from the best of the best, so I don't give priority to single songs.
It's about whether I think they are good or not.
In this album, "白い恋人" and "サマー・ソルジャー" were cut as singles.
However, I prefer these songs to the others.
This album seems to have a lot of dark songs.
This was due to the circumstances of the time.
The theme of "The Night of Love and Laughter" is that I broke up with a girl I was dating. (Omitted)

The song was written in about a week. I wrote it all at once. I thought I'd write it before I recovered from the shock of the breakup, so I said, 'Delicious.
It seems that Keiichi Sogabe was right after a heartbreak.
This is a cheerful song in that context.
Perhaps he wrote this song when he was on the verge of recovering.
9位「夢見るようなくちびるに」(アルバム:MUGEN)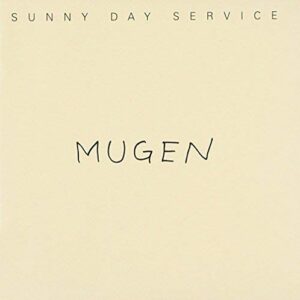 ■曲名:夢見るようなくちびるに
■アルバム名:MUGEN
■動画リンク:「夢見るようなくちびるに」
The last album, "24時" had more serious, longer, and more experimental songs.
They seemed to have worn themselves out quite a bit with that recording.
As a reaction to that, it seems that they tried to make this album more simple and pop songs.
The band's greatest strength is the songwriting ability of Keiichi Sogabe.
Songs like "江ノ島" are great songs.
This may be the most casual album of theirs to listen to.
10位「さよなら! 街の恋人たち」(アルバム:24時)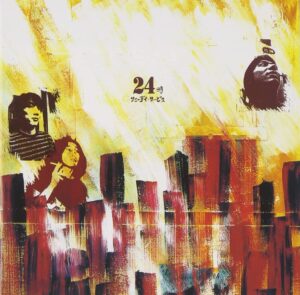 ■曲名:さよなら! 街の恋人たち
■アルバム名:24時
■動画リンク:「さよなら! 街の恋人たち」
This may be the least popular of their albums.
It's a little heavy overall.
I think there are two types of excellent songwriters.
There are two types of excellent songwriters: those who can mass-produce good songs in an artisanal way without thinking too much, and those who write good songs while suffering.
I think Sogabe is the latter type.
This album also includes a song with the most radical lyrics of all their songs, "ぼくは死ぬのさ".
Although it has some interesting parts, I honestly don't want to listen to it again and again.
Among them, I like this song the most.
I think it is a great song that only a person who writes songs while worrying about them can write.