In this issue, we have created a ranking of Taeko Onuki.
She has been reevaluated in Japan due to the popularity of city pop music overseas.
This time, I focused on her city pop era and selected her songs.
Please listen to some of her best songs from the early days.
This blog is an automatic translation of a Japanese blog into English.
Please understand that it may be difficult to read.
No.1「恋人達の明日」(Album:AVENTURE)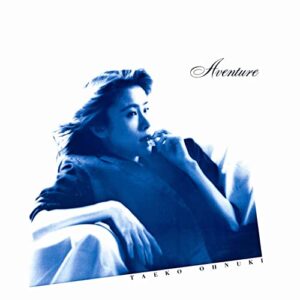 ■Song Title:恋人達の明日
■Album Name:AVENTURE
■Album Name読み方:アヴァンチュール
■Video link:「恋人達の明日」
This is a song with lyrics about how you happened to see an old lover and called out to him, only to be met with a cold response from him.
Let me translate the lyrics that follow.
But as time goes by
The city and its people
New life.
Look at me. I cut my hair.
I cut it short.
We'll never see each other again
Good-bye.
It must have been a bitter experience, but you seem to be switching to a positive attitude.
Normally, when something like this happens, I would want to say something sarcastic.
But in this song, I don't feel any muddiness of emotion.
Maybe it's because the lyrics and her clear voice go well together.
I think her greatest weapon is the beauty of her voice.
In this song, her clear voice gives us the impression that we can have hope for the future.
No.2「横顔」(Album:MIGNONNE)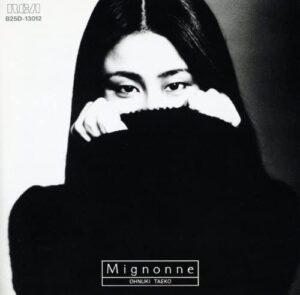 ■Song Title:横顔
■Album Name:MIGNONN
■Album Name読み方:ミニヨン
■Video link:「横顔」
She moved to RCA, a major label, and released this album.
However, despite the large amount of money spent on advertising, it did not sell well at all.
Kazumi Seo wrote half of the songs on this album.
In this song, Seo's new music style arrangement shines.
It was produced by music critic Ege Ogura.
Mr. Ogura seems to have kept the arrangement low in order to focus on her singing.
His plan may have been successful.
It is true that this album did not sell well, but I feel that many of her songs, such as "突然の贈りもの" which was often covered in later years, stand out for their charm.
Her characteristic may be her ordinaryness.
This song is also plain and ordinary, but it is an extraordinary masterpiece.
I think it is in these ordinary songs that her genius is well expressed.
No.3「ピーターラビットとわたし」(Album:Cliche)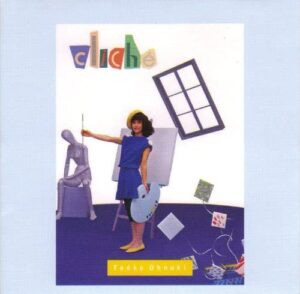 ■Song Title:ピーターラビットとわたし
■Album Name:Cliche
■Album Name読み方:クリシェ
■Video link:「ピーターラビットとわたし」
First of all, let me introduce you to what Peter Rabbit is.
Peter Rabbit is the main character in Beatrix Potter's children's books, and is also the generic name for the series of books.
I think I have seen this pattern on tableware and other items.
The song I introduced here is about this rabbit character.
In the setting of this song, Peter Rabbit and his family live next door to her house.
To imagine such a thing and make it into a song, it seems that she really likes Peter Rabbit.
If you listen to the song while looking at the picture of Peter Rabbit, you may feel the charm of the song.
No.4「黒のクレール」(Album:Cliche)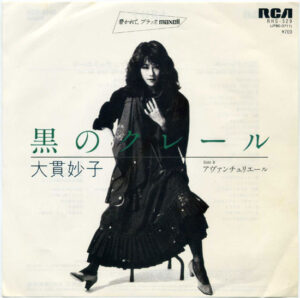 ■Song Title:黒のクレール
■Album Name:Cliche
■Album Name読み方:クリシェ
■Video link:「黒のクレール」
At first, I had this song as my number one.
I still think it is a song that deserves to be number one.
However, I thought it would be better to listen to it after becoming familiar with her world to some extent, so I decided to rank it this way.
The reason is that this song is a unique sad song for her.
It's a song about the sorrow of losing a loved one.
I dreamed of living on an island

I've always dreamed of living like a child.
The main character in this song seems to have lost the man she was supposed to live with on that island in the future.
The jacket above is a photo from that single.
No.5「Samba de Mar」(Album:AVENTURE)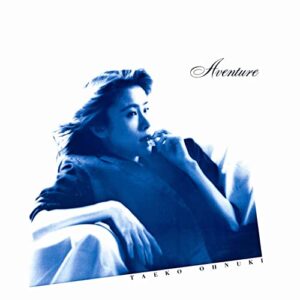 ■Song Title:Samba de Mar
■Album Name:AVENTURE
■Album Name読み方:アヴァンチュール
■Video link:「Samba de Mar」
In this song, you can hear her stretching out her singing.
The rhythmic arrangement seems to have been done by Nobuyuki Shimizu and Kazuhiko Kato, but with the use of hammering.
Indeed, if you listen to the rhythm alone, it sounds inorganic.
However, thanks to other instruments such as the accordion, the music has a human touch.
However, this song doesn't end there.
The programmed rhythm is out of control at the end.
Maybe they wanted to make this kind of ending, so they decided to use a beat.
No.6「都会」(Album:SUNSHOWER)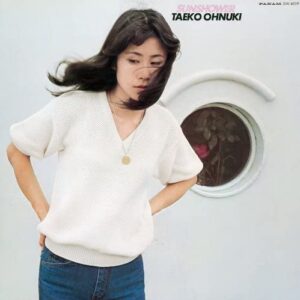 ■Song Title:都会
■Album Name:SUNSHOWER
■Album Name読み方:サンシャワー
■Video link:「都会」
She was born and raised in Tokyo.
She was born and raised in Tokyo, but in this song, she sings about how she doesn't fit in with certain aspects of Tokyo.
Here is a quote from her.
Onuki said, "I've been in Tokyo for a long time, and I've always been obsessed with cities and towns, and I've been singing about them.

But with this album, I am denying the glamour of the city.

There are young people walking around every night. I think it's a criticism of that kind of thing, where there is nothing productive to be done, just a night of drinking.

I really feel that there is more to be done.
The saxophone by Yasuaki Shimizu in the intro and the drums by Chiristopher Parker on Stuff are also worth listening to.
No.7「海と少年」(Album:MIGNONNE)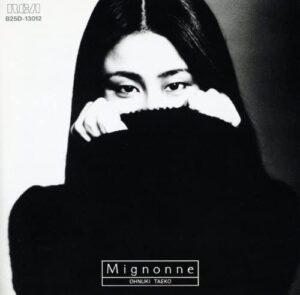 ■Song Title:海と少年
■Album Name:MIGNONNE
■Album Name読み方:ミニヨン
■Video link:「海と少年」
I wonder how many people can answer immediately when asked what her most famous song is.
The most famous is the theme song of "Shall We Dance?" but that may be an exception.
I don't think there is a song that everyone can agree on.
I also think it is difficult to decide which album is the best.
Even outside the period covered by this report, she has released various types of masterpieces, such as "TCHOU" with a strong Brazilian flavor.
She now has many fans and everyone recognizes her talent.
I think she is someone who became a top-notch artist without having any notable hit songs.
However, the average standard of the songs is surprisingly high.
The following songs are so good that I have to exclude them from my list.
No.8「Wander Lust」(Album:Grey Skies)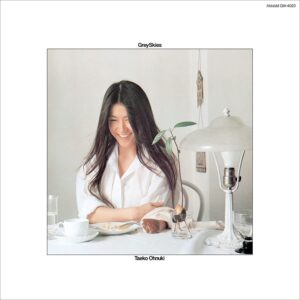 ■Song Title:Wander Lust
■Album Name:Grey Skies
■Album Name読み方:グレイ・スカイズ
■Video link:「Wander Lust」
She was a member of SUGAR BABE.
Sugar Babe was a band formed by Tatsuro Yamashita.
They are considered a legendary band because they broke up after only one album, "SONGS.
However, at the time, Sugar Babe was not well received and it became difficult for the band to survive.
It was then that Kenichi Makimura took notice of her.
Through his help, she was able to make her solo debut on Crown Records.
At the time, however, she seemed to be having some anxiety.
I was not enthusiastic about it, or rather, I was very anxious about it.

But Sugar Babe wasn't a big seller, and it was my first step as a solo artist, so there wasn't much pressure.
However, it seems that such worries were unnecessary.
Listening to this song, we can see that Makimura's decision was the right one.
No.9「色彩都市」(Album:Cliche)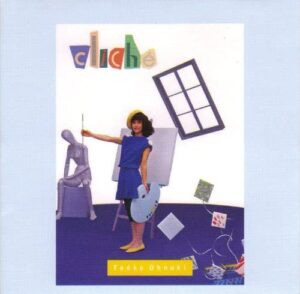 ■Song Title:色彩都市
■Album Name:Cliche
■Album Name読み方:クリシェ
■Video link:「色彩都市」
When we talk about her early days, we cannot talk about her without mentioning Ryuichi Sakamoto.
In the city pop era, she was characterized by her colorful and colorful sound.
Ryuichi Sakamoto, a.k.a. the professor, was the one who created that sense of color.
How about this song, for example?
The synthesizers characteristic of the 1980s stand out.
When I listen back to music from that time, I often feel that the arrangements are old-fashioned.
This song, however, has been spared from deterioration due to the passage of time.
The first half of this album was arranged by Ryuichi Sakamoto, and the second half by Jean Musy.
I'm sorry to say this to Jean, but Ryuichi Sakamoto's arrangements are so wonderful that I can't help but imagine if all the songs were arranged by him.
No.10「愛にすくわれたい」(Album:ROMANTIQUE)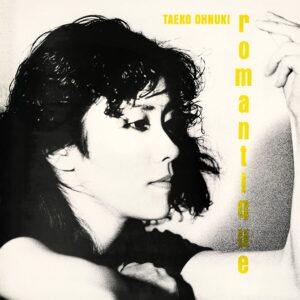 ■Song Title:愛にすくわれたい
■Album Name:ROMANTIQUE
■Album Name読み方:ロマンティーク
■Video link:「愛にすくわれたい」
Some of you may have this album but may not know this song.
This song is the B-side of "Futari" and is a bonus track only available on the CD.
There are so many songs on the album that I couldn't choose one.
At that time, she was thinking of retiring because of the poor sales of her last album "MIGNONNE" and her relationship with the producer.
What saved her was Kenichi Makimura, who encouraged her debut.
He advised her to try music with a European theme.
She loved European movies, and decided to produce an album along those lines.
This album, "ROMANTIQUE", followed by "AVENTURE" and "Cliche", is known as the European Trilogy.
The first song on this album was this YMO-like arrangement by Ryuichi Sakamoto.
I was surprised by this song.
No.11「夏に恋する女たち」(Album:SIGNIFIE)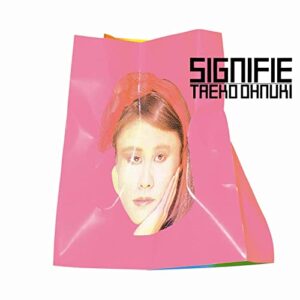 ■Song Title:夏に恋する女たち
■Album Name:SIGNIFIE
■Album Name読み方:シニフィエ
■Video link:「夏に恋する女たち」
From the beginning, she had a good reputation musically, but her sales were slow.
However, this album became the first to reach #5 on the album chart.
One of the main reasons for its success was that the song was used as the theme song for a TV drama of the same name.
Maybe I like her view of the world.
I sometimes feel that the world is full of love songs.
In many songs, the women have to be the heroes of the romance.
I'm a little tired of love songs.
But she has songs about Peter Rabbit, nap songs, and other themes from the perspective of a normal girl.
No.12「メトロポリタン美術館」(Album:カイエ)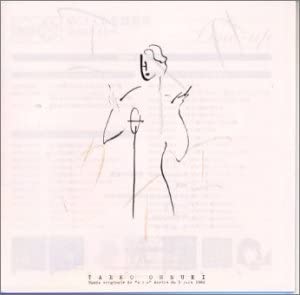 ■Song Title:メトロポリタン美術館
■Album Name:カイエ
■Video link:「メトロポリタン美術館」
There is one last topic that I really want to cover.
It is about a TV program called "What are you doing in Japan? TV program.
In the video below, there is an American named Steve.
He came to Japan to find an analog version of Taeko Onuki's "Sunshower," which is said to be a fantastic album.
YOUは何しに日本へ? 2020年11月9日 大貫妙子のレコードから日系移民のルーツまで大捜索
From 8:38 to 28:29 is the section.
It is a TV program in Japanese, but if you are interested, just feel the atmosphere.
After watching this TV program, I realized that I need to listen to Taeko Onuki again.
I feel that Steve, an American, has taught me her charm.