In this issue, we have created a ranking of Tania Maria.
I feel that this person has an overwhelming creativity.
Both her piano and vocals are top-notch, and she can write good songs.
The combination of vibrant piano and scatting is very thrilling.
This blog is an automatic translation of a Japanese blog into English.
Please understand that it may be difficult to read.

No.1「Tranquility」(Album:Taurus)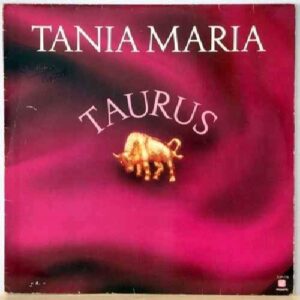 ■Song Title:Tranquility
■Album Name:Taurus
■Video link:「Tranquility」
This is a selection from an album released in 1982.
This album was much talked about for its cover of John Lennon's "Imagine".
However, I recommend this song and the following songs.
Please pay attention to the scatting in "Tranquility".
Especially in the second half, the unison of scat and piano is wonderful.
The scatting is as imaginative as that of Sarah Vaughan, who is also good at scatting.
No.2「Samba De Orly」(Album:Via Brasil)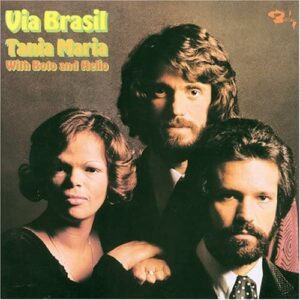 ■Song Title:Samba De Orly
■Album Name:Via Brasil
■Video link:「Samba De Orly」
She moved to France in 1977, signed a contract with Barclay Records, and released this album.
This is the first album in what is called the "Barclay Trilogy".
This album was quite popular in France at that time.
Orly in the song title is the name of a place in France that is known for its airport.
The lyrics seem to be saying goodbye.
The scatting starts from the introduction, but it seems to be difficult to maintain the exact pitch.
However, she has been classically trained since she was a child, so she has a good foundation.
The scatting is more relaxed than the previous song, and very comfortable.
No.3「Intimidade」(Album:Canto)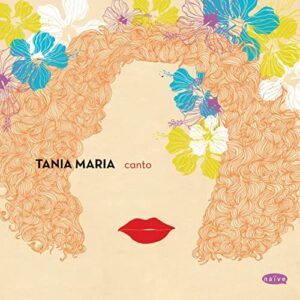 ■Song Title:Intimidade
■Album Name:Canto
■Video link:「Intimidade」
Her popularity grew rapidly after "Come with Me".
I think that most of the songs that are currently appreciated in the club scene are from the 1970s and 1980s.
However, there are good songs after that as well.
She has released some masterpieces since then, such as "Made in New York" and "Forbidden Colors.
But so far, no works have been released after this Album in 2012.
This album is a culmination of her career, with many reprises from the past.
At the time, she was already over 60 years old, and now she is over 70, so this may be her last album.
The trombone is wonderful in this song.
I think there are many songs in Brazilian music where the trombone is used effectively.
No.4「Come with Me」(Album:Come with Me)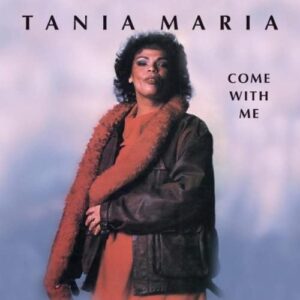 ■Song Title:Come with Me
■Album Name:Come with Me
■Video link:「Come with Me」
It was her first work and is often called her best work.
She moved her activities from Brazil to France and then to the United States around this time.
This is a typical success pattern for a Brazilian artist.
In the process of gaining worldwide popularity, it is inevitable that the Brazilian flavor fades to some extent.
This album also has a more fusion-like rhythm section than the previous albums.
However, the rhythms on this album are also excellent.
This song is also known as Ronny Jordan's cover.
The Acid Jazz style cover isn't bad either.
No.5「Super Happy」(Album:Piquant)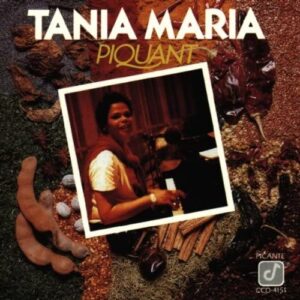 ■Song Title:Super Happy
■Album Name:Piquant
■Video link:「Super Happy」
This is her first album after moving to Concord Records.
Concord has played a major role in her gaining worldwide popularity.
The producer, Cal Tjader, is also a good choice.
This song starts with piano, and from 1:57, scatting is added.
Her songs often start with piano and end with scatting.
As the song title says, "Super Happy", it makes me feel happy.
In 1980, when this album was released, the bossa nova boom had passed away and more modern Brazilian music was emerging.
I believe that she and Flora Purim represented the new era of Brazilian music.
No.6「Madalena」(Album:Olha Quem Chega)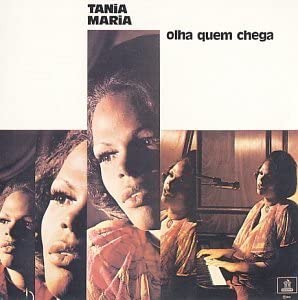 ■Song Title:Madalena
■Album Name:Olha Quem Chega
■Video link:「Madalena」
This piece was released on Odeon Records, a famous bossa nova label.
Perhaps that's why it sounds a bit like bossa nova.
Aside from this song, other famous early songs such as "Hey Voce" are included in this album.
She plays the organ on this song.
She started playing the piano at the age of five, became the leader of a band at the age of thirteen, and started making money from music at the age of fifteen.
However, she later got married and raised her children, and made her debut with "Representamos" in 1969.
In 1971, she released this album.
She was 23 years old at that time.
She was 23 years old at the time, and this album was highly acclaimed, and she became active overseas.
No.7「Sem Compromisso」(Album:Via Brasil, Vol. 2)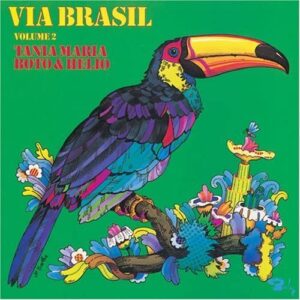 ■Song Title:Sem Compromisso
■Album Name:Via Brasil, Vol. 2
■Video link:「Sem Compromisso」
The previous album "Via Brasil" was highly acclaimed.
This album was released as a sequel to it.
However, this album differs from the previous one in that it features many famous songs.
This album is different from the previous one in that it features many famous songs, such as "Desafinado," "A Felicidade," and "Cancao Do Sal.
Here is a link to one of those famous songs.
Tania Maria – Chega De Saudade (No More Blues)
This time, however, I chose "Sem Compromisso" instead of such a famous song.
In this song, she plays both piano and electric piano.
The piano performance at 1:14 and the electric piano at 1:57 are especially wonderful.
No.8「Fio Maravilha」(Album:Via Brasil)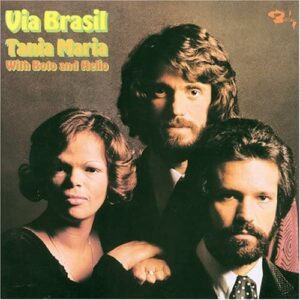 ■Song Title:Fio Maravilha
■Album Name:Via Brasil
■Video link:「Fio Maravilha」
This time, I used more piano and scat songs with Brazilian rhythms in the background.
This song is a little different from the others.
The focus was on the rhythm section.
Except for Tania, the other members are as follows
Helio: bass
Boto: drums
Let me introduce another funky song.
The song is called "Funky Tamborim" from the album "Love Explosion".
She is also great at funky songs like this.
No.9「Florzinha "Petite Fleur"」(Album:Viva Brazil)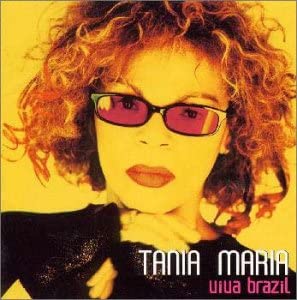 ■Song Title:Florzinha "Petite Fleur"
■Album Name:Viva Brazil
■Video link:「Florzinha "Petite Fleur"」
I mentioned earlier that her later work is also wonderful.
This piece is also a substantial work from her later years.
The characteristic of her music since 2000 is that it has broadened.
The arrangements have become more diverse, and the tunes have become more varied.
This song is a symbol of that.
It's not Brazilian music, but Latin music.
In her later years, she seemed to have a wider range of expression than before.
No.10「Carona」(Album:Live)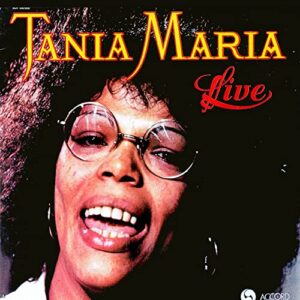 ■Song Title:Carona
■Album Name:Live
■Video link:「Carona」
Finally, here is one song from her live performance.
It is said that she is great live.
The reason why she was signed to Concord was because she was discovered at a live show.
During a concert in Australia, her formidable musical precision and free-spirited spirit caught the attention of the late American guitarist Charlie Byrd, who recommended her to the late Carl Jefferson, founder of Concord Records.
In live performances, the jazz-like aspects are emphasized.
If I had to describe her music in one word, Brazilian jazz would probably be the most appropriate.
This song is also considered to be mainly improvised.
The highlight of this song is from 6:43.
You will be overwhelmed by the imaginative scatting.