In this issue, we have created a ranking of the TLCs.
They have a strong following, especially among women.
That's because they sent out a strong message through their music, fashion, and lyrics.
The promotional video may be very important this time.
Women and men alike are encouraged to watch it.
This blog is an automatic translation of a Japanese blog into English.
Please understand that it may be difficult to read.
No.1「Waterfalls」(アルバム:CrazySexyCool)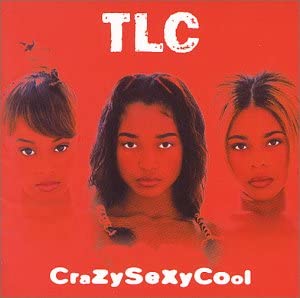 ■Song Title:Waterfalls
■Album Name:CrazySexyCool
■Video link:「Waterfalls」
This song is one of their most popular songs, having been No. 1 for seven consecutive weeks.
Perhaps this song is the one that has stood the test of time the best among their songs.
I haven't listened to it again in a long time, but I thought it was really wonderful.
However, you might want to watch the promotional video while listening to this song.
They were the first African-Americans to win an MTV Video Music Award for this video.
The three of them dancing on the ocean is very, very cool.
I can't say enough about Left Eye's rap at the 3:50 mark.
The lyrics also have a lot of meaning.
It's not a dangerous and violent way of life, but a message that a normal life is good.
The music, the music video, and the lyrics are all very convincing.
No.2「No Scrubs」(アルバム:FanMail)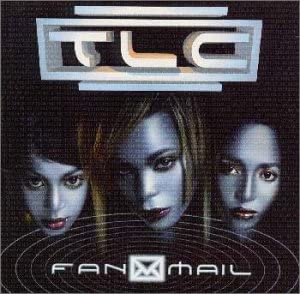 ■Song Title:No Scrubs
■Album Name:FanMail
■Video link:「No Scrubs」
Chilli takes the lead vocals on this song.
Chilli's position in this group was a bit tenuous.
The lead singer was considered to be T-Boz's reserved seat, and Left Eye had rapping skills.
Chili, on the other hand, was even said to be in charge of the chorus.
He did take lead vocals from time to time, though.
But this song was the first single to get a lead vocal, and I'm sure they were very happy about it.
When the song was released, it went to number one in many countries and became one of their most popular songs along with "Waterfalls".
The music video for this song is also amazing.
The futuristic background and costumes show off the three girls' free-spirited charm.
Chili gave birth to Dallas Austin's child in 1997, but the two never married.
The album was released in 1999, and the two apparently split in 2000.
No.3「Ain't 2 Proud 2 Beg」(アルバム:Ooooooohhh… on the TLC Tip)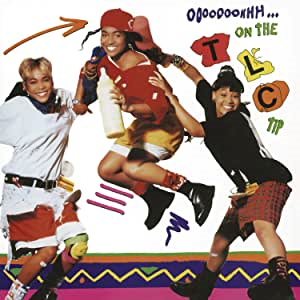 ■Song Title:Ain't 2 Proud 2 Beg
■Album Name:Ooooooohhh… on the TLC Tip
■Video link:「Ain't 2 Proud 2 Beg」
Dallas Austin's name is often cited as the producer of these girls.
In reality, however, there are not that many songs that he has produced.
There are only five songs on their debut album, which is about one third of the total.
However, I think it is a great achievement that Dallas produced this song and ignited the girls' popularity.
On the album cover, the girls look like high school students, but they must have been around 20 or 21 years old.
At that time, they were full of unpredictable power.
Left Eye, in particular, used condoms as an eye patch, set fire to her boyfriend's house, and was said to have behavioral problems.
I was glad to hear that the arson was not fatal to her boyfriend.
Left Eye was the type of person who did not like to talk about his personal life and wanted to express himself through music.
The success of the first album was a combination of Dallas' contribution and the energy of Left Eye and the other members, and I feel that it was a success that was meant to be.
No.4「Silly Ho」(アルバム:FanMail)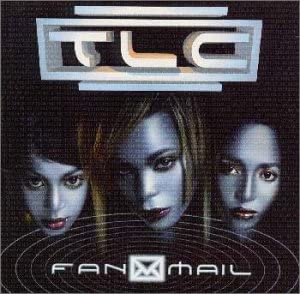 ■Song Title:Silly Ho
■Album Name:FanMail
■Video link:「Silly Ho」
When I first heard this song, I laughed.
What is this phony Chinese-style sound?
This song was also produced by Dallas, and I thought he was a good friend of the girls.
Musically, it introduced future R&B elements, and visually, the futuristic image was entertaining.
The album cover and the music video for "No Scrubs" will give you an idea of what I mean.
Incidentally, it's been more than four years since the last album.
I used to release singles and contribute songs to soundtracks frequently in between albums, but before this album, I had quite a gap.
They chose the title "FanMail" as a way to apologize to their fans for making them wait so long.
However, after a long time, the girls appeared with a futuristic image, which must have surprised their fans.
However, if they can deliver such powerful works even after a blank, I think fans will have no complaints.
No.5「Get It Up (Rap Version)」(アルバム:Now & Forever-The Hits)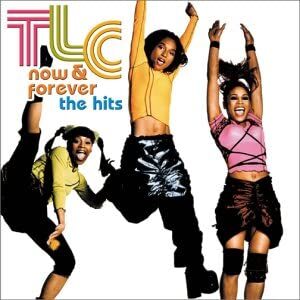 ■Song Title:Get It Up (Rap Version)
■Album Name:Now & Forever-The Hits
■Video link:「Get It Up (Rap Version)」
This song is not included in the original album.
The best of the best album, whose jacket is shown above, contains this song without the rap version.
However, when I was looking for the video, I happened to find the rap version, so I thought I would share it with you.
As you can probably tell from the promotional video, this song is from the first album.
It seems to be another version of a song that was provided for a soundtrack called "Poetic Justice.
There are many songs that can only be heard on the soundtrack and the best of albums.
Among them, I like this song the most.
My favorite among the members is Left Eye, and I often listen to her rap part over and over again.
In this song, her rapping starts at about 2:28.
I also love the intertwining guitars in this song, like The Isley Brothers.
No.6「If I Was Your Girlfriend」(アルバム:CrazySexyCool)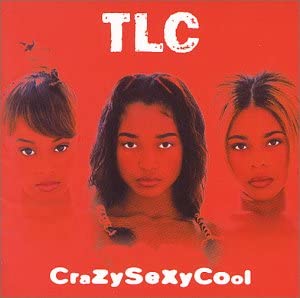 ■Song Title:If I Was Your Girlfriend
■Album Name:CrazySexyCool
■Video link:「If I Was Your Girlfriend」
This song is a cover of a Prince song.
The interpretation is relatively close to the original in this song, but the girls also give it their own color.
There are other Prince-esque songs on this album as well.
In this second album, the girls have become more mature in their music.
You could say that they have become more artistically oriented.
In the process, they tried to incorporate some Prince-like elements.
However, the lyrics of this song are a bit perverted.
If I were your girlfriend, I would want you to let me wash your hair, dress you, and look at your body.
No.7「What About Your Friends」(アルバム:Ooooooohhh… on the TLC Tip)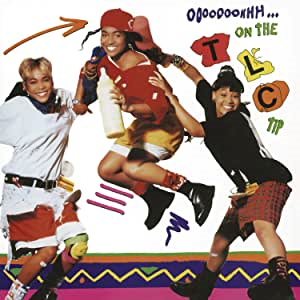 ■Song Title:What About Your Friends
■Album Name:Ooooooohhh… on the TLC Tip
■Video link:「What About Your Friends」
Their debut album was released on Babyface's LAFACE label.
Incidentally, the group name TLC is taken from the initials of T-Boz, Left Eye and Chilli.
However, I thought I might be remembering it wrong, so I decided to check Wikipedia.
It seems to be an acronym, but it also stands for "Tender Loving Care".
This song is one of those songs where you can taste the charm of T-Boz's singing.
It is often said that her singing has an appealing low tone.
Of course, her voice is not as low as a man's, but it is certainly low for a woman.
When her vocals start at 37 seconds into this song, you can't help but listen.
They express feminine toughness and coolness, and they don't need vocals that are just cute.
No.8「Quickie」(アルバム:3D)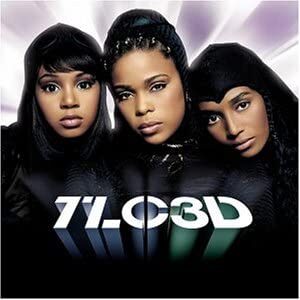 ■Song Title:Quickie
■Album Name:3D
■Video link:「Quickie」
This album was released in 2002.
Before that, a tragedy occurred.
During the recording of this album, Left Eye was killed in a car accident.
She was not having a good time at the time.
If you listen to their albums in sequence, you will notice that Left Eye's part is gradually decreasing.
This was evident in their last album "FanMail", and Left Eye was getting frustrated that her songs were not being adopted.
So she suggested to the rest of the band to release a solo album and see who would sell better.
However, her solo album was released in Japan, but not in the U.S. due to contractual issues.
With her hopes unfulfilled, she joined the group's recording sessions.
In addition, Left Eye had gotten divorced the year before and was not very happy in her personal life.
After her death, the recording continued and the album was completed.
I think it was a continuation of the "FanMail" line, especially this song, which I listened to repeatedly at the time.
When the album was released, the other members expressed their condolences on her death.
I have some mixed feelings when I think about the last few years of bickering.
No.9「Creep」(アルバム:CrazySexyCool)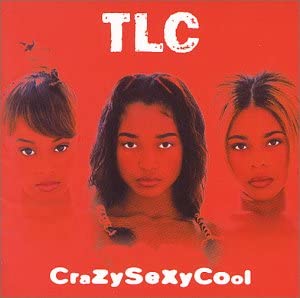 ■Song Title:Creep
■Album Name:CrazySexyCool
■Video link:「Creep」
This song is a selection from their second album, and the girls have become more influential since then.
Incidentally, their chart actions after this song are as follows.
Creep No.1
Red Light Special No.2
Waterfalls No.1 (7 weeks in a row)
Diggin' on You No.5
No Scrubs No.1
Unpretty No.1
I guess you could say they were as invincible as Michael Jackson in his prime.
They were a huge influence not only in Japan but all over the world.
In this song, which opened the show, you can feel the invincible atmosphere of that time.
No.10「Unpretty」(アルバム:FanMail)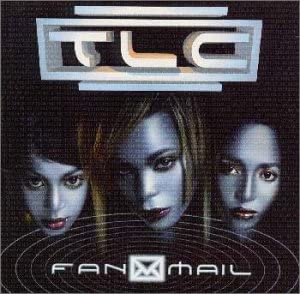 ■Song Title:Unpretty
■Album Name:FanMail
■Video link:「Unpretty」
This song is one of the most popular songs in the United States, reaching number one.
Of course, there is the appeal of the song, but the song also contained a message that resonated with women.
This song was written by Dallas based on a poem written by T-Boz.
The lyrics are intense: "I want you to understand how ugly I am.
I've been dating a man and I've even gotten the long hair he likes, but I just feel depressed.
No matter how I change my hairstyle, plastic surgery, or cosmetics, if he can't see my inner beauty, it's meaningless.
It's a song about feeling very miserable.
At the time, TLC was gaining a lot of support from active girls.
The heat was insane.
I think a lot of women were cheered up when they saw the girls being so free and not being girly in the eyes of men.
To be free from the male gaze and to pursue one's own charm.
That may still be an important message today.