We have created a ranking for Yoeko Kurahashi.
She is a singer-songwriter who has left a strong impression in a short period of eight years.
Her songs, which oscillate between positive and negative, are quite addictive.
If this is your first time listening to her, listen to the first song, and if you like it, listen to the rest.
This blog is an automatic translation of a Japanese blog into English.
Please understand that it may be difficult to read.
No.1「感謝的生活」(Album:礼)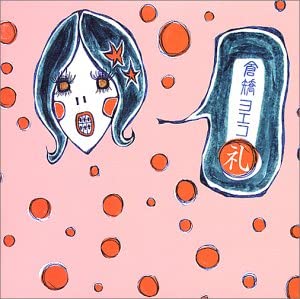 ■Song Title:感謝的生活
■Album Name:礼
■Video link:「感謝的生活」
This song is about the importance of having a sense of gratitude.
It says that we should be grateful for the people around us because we owe our lives to someone else.
But even with such a moralistic theme, it doesn't sound boring.
This is because she speaks to us in her own words.
I like the following lyrics.
Are you blaming others for not saying thank you?

for not being able to say thank you?

There's no shame in practicing thank you.

There's no shame in it
When I read her lyrics, I feel that she is a person with a lot of emotions, but also a lot of swings.
As I'll explain later, she also releases a lot of energy when she is negative.
Still, I don't have a bad impression of her because I think she is a pure person.
Here are some pictures of her.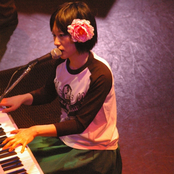 You can feel her attention to detail in the large flower hair ornament.
No.2「聴こえたから」(Album:礼)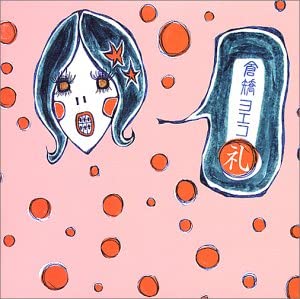 ■Song Title:聴こえたから
■Album Name:礼
■Video link:「聴こえたから」
When this mini-album came out, I was DJing from time to time.
I was so shocked by her appearance that I decided to play this song in the club.
Then some people came to the DJ booth and asked me what the song was.
I guess people who come to clubs are sensitive to music, but many of them didn't seem to know it either.
This album was released on an indie label at the time.
It was also sold at Village Vanguard, a subculture grocery store at the time.
Now, this song has a fun piano that sounds like Ben Folds.
Here's another song from the same album.
I think this mini-album is a masterpiece.
No.3「アンドーナツ」(Album:婦人用)
■Song Title:アンドーナツ
■Album Name:婦人用
■Video link:「アンドーナツ」
This song is about making and eating andonuts.
Along with Makoto Kawamoto's "やきそばパン" it is probably the best bread song ever written.
Her musical career started with a very small step.
Let me quote from Wikipedia.
In 2000, she released her first handmade CD, "Welcome Home" [4].
You may be wondering what a "homemade CD" is.
This is a homemade CD-R.
It was later reprinted, but the CD-Rs from that time seem to be sold at a high price now.
After that, I released two mini-albums, "礼" in November 2000, and "思ふ壺" in June 2001.
After these small steps, she finally made her full album debut with this work.
She was 25 years old at the time.
It was around this time that I started to see more and more of her name.
No.4「桜道」(Album:色々)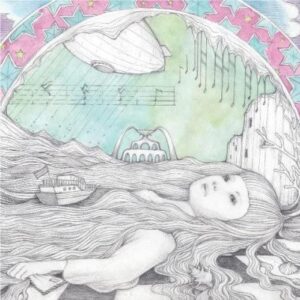 ■Song Title:桜道
■Album Name:色々
■Video link:「桜道」
In this album, there were some changes in terms of sound.
Some people seem to be disappointed that this change has diminished their individuality.
It is true that I also regret that the emphasis on the piano has been reduced.
I believe that half of her charm lies in her piano performance.
She studied classical piano at Musashino Academia Musicae and is technically excellent.
This song starts with strings.
After that, the song starts with the lyrics, "It's spring~," and the vocals seem to have a brighter tone.
After that, the sound becomes more alternative, but with this kind of background, it sometimes sounds like Ringo Shiina.
No.5「楯(グランドピアノ弾き語りバージョン)」(Album:御中元)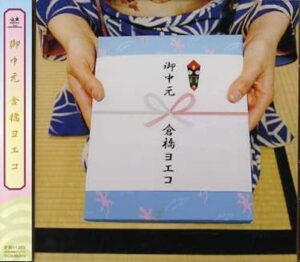 ■Song Title:楯(グランドピアノ弾き語りバージョン)
■Album Name:御中元
■Video link:「楯(グランドピアノ弾き語りバージョン)」
The original version of this song is included in "ただいま", but this may be a better version.
The "楯" in the Song Title refers to the armor that protects you on the battlefield.
It seems that she had someone she wanted to protect.
The beginning of the song says, "If I could go back," so it seems that she has lost that person now.
She sings that if she could go back to that time, she would have loved him more and she would have become his shield.
She says she would have ripped herself apart for it.
Her words are extreme, but I guess that's her way of expressing her love.
No.6「ラジオ」(Album:モダンガール)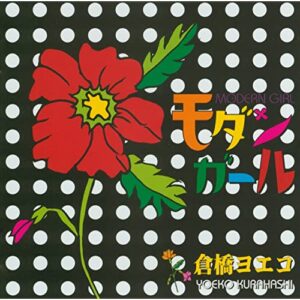 ■Song Title:ラジオ
■Album Name:モダンガール
■Video link:「ラジオ」
In this album, she is trying her hand at jazz singing.
She has been doing that for a while, but this album starts with this song from the first track.
She calls herself "the abandoned dog of the Showa era" and "the Shabada woman of the Heisei era," and I certainly feel that way.
This album is full of great songs.
"流星" and "雨宿り" are also great songs, so please check out the album if you are interested.
This song is the closest to her previous work.
As for her best work, people may have different opinions.
I think it's one of "礼", "婦人用", or "モダンガール".
No.7「ラブレター」(Album:婦人用)
■Song Title:ラブレター
■Album Name:婦人用
■Video link:「ラブレター」
When I first heard her sing, I felt that she sang in an operatic way.
She may be a little like Laura Nyro in some ways.
Her voice has an impact and there is something about it that attracts people's interest.
She once sang a commercial song.
Let me quote the commercial song.
Indeed, her voice may be suitable for commercial songs.
No.8「梅雨色小唄」(Album:婦人用)
■Song Title:梅雨色小唄
■Album Name:婦人用
■Video link:「梅雨色小唄」
She has a lot of negative songs.
And this song is like this.
My daily routine is paranoia.

My skill is self-doubt.

My charm is that I'm unattractive.

Please.
Tell me I'm not bad. Tell me I'm not bad.
Say it! Say it!
The song "不安のお山" from "東京ピアノ" is even more negative.
I'm flattened in a pile of anxiety
Don't shine so bright in the morning, you'll make me look miserable

Even the sun hates me now.
Oh, it won't work tomorrow either
If you would like to listen to "不安のお山" please click on the link below.
The content is so negative that there is a warning when playing it on Youtube.
I thought this aspect was necessary to introduce her to you.
No.9「春の歌」(Album:ただいま)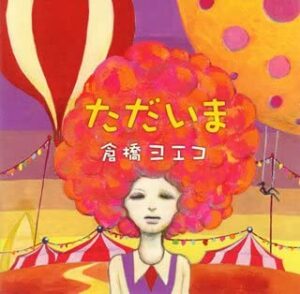 ■Song Title:春の歌
■Album Name:ただいま
■Video link:「春の歌」
She made her major label debut with this album.
Before that, she was an independent artist, so it was easy for her to reflect her own opinions.
Before her major debut, she had this thought.
"ただいま" was a self-produced work, in which he produced the song based on the words and melody he thought of, and his intention to "never give up his worldview" was carried out.
It's worth noting that her view of the world is "words and melody.
In other words, it does not include arrangements.
She doesn't seem to be particular about that arrangement.
She decided on the arrangement by listening to the opinions of the producer and other people around her.
Here are the lyrics to this song.
Don't let your energy out until you're ready

I wrote a letter to myself.
The sanctuary of "words and melody" that she has set up seems to be protected.
No.10「輪舞曲(ロンド)」(Album:解体ピアノ)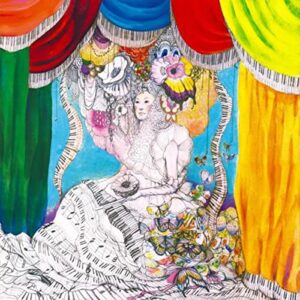 ■Song Title:輪舞曲(ロンド)
■Album Name:解体ピアノ
■Video link:「輪舞曲(ロンド)」
She declared her retirement in 2008.
The reason for her retirement was that she had "given it her all", so I can't help but feel sorry for her.
The album name "Kaitai Piano" surprised me.
The name of the album, "Kaitai Piano," surprised me, as it implies a strong determination to dismantle her beloved piano.
Let me quote the last part of this song.
It's sweet, it's salty, it's sweet, it's salty

I'm eating cream puffs and crying my eyes out

Sweet and sour, life is a repetition of this

So I think it's okay
This seems to have been the existence of music for her.
She says that he sometimes runs in the dark forest in pain to create a song [2].

She says, "It's not about deadlines, but because I can't live without writing.
The fact that I decided to close down my business may mean that I no longer need to seek salvation in music.
From my point of view, it's a little sad to be left behind.
However, based on the words above, I can only consider the lack of news as good news.